Trump's new trade flirtation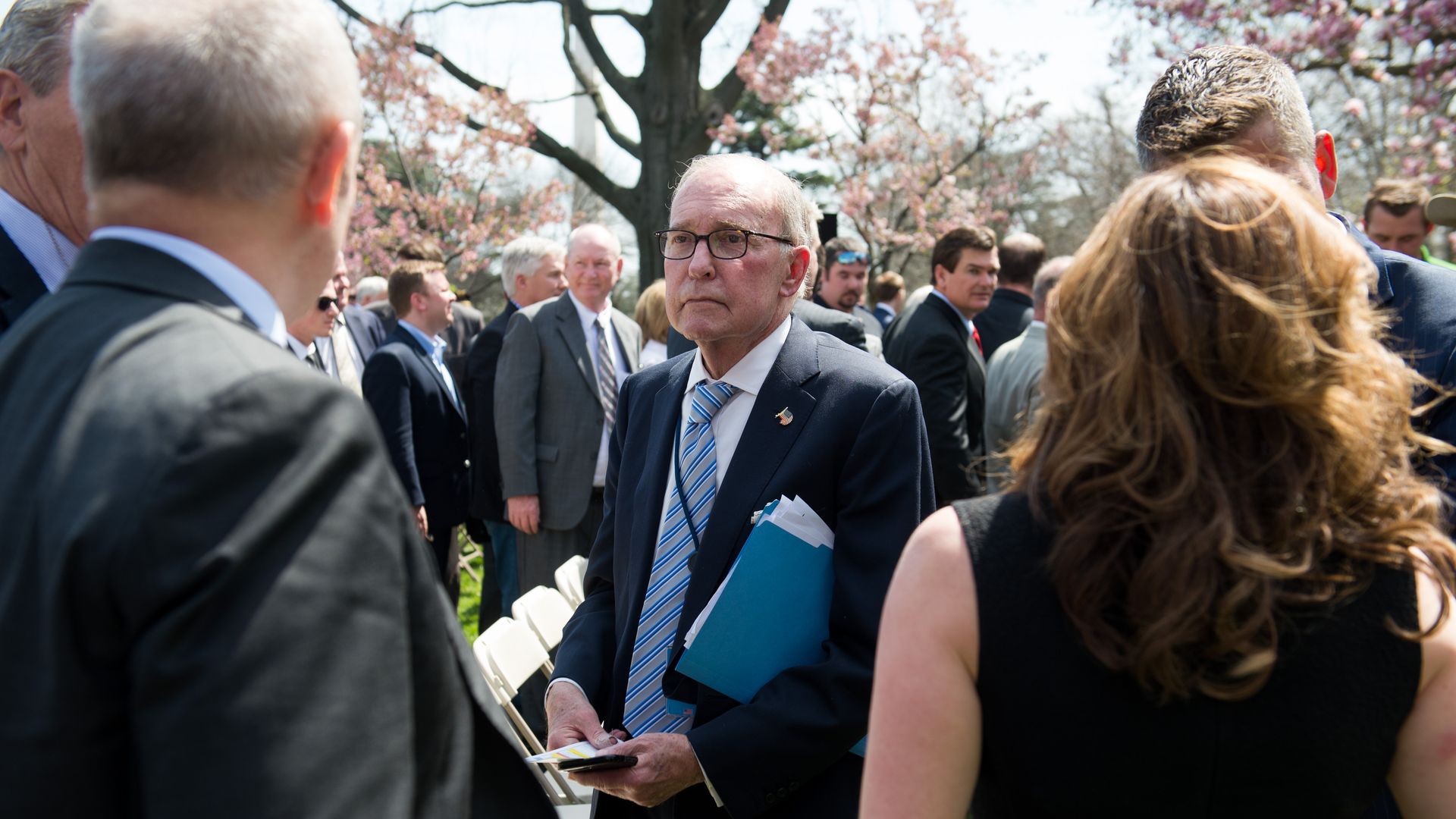 President Trump has deputized his chief economic adviser Larry Kudlow and his top trade negotiator Robert Lighthizer to take a fresh look at at re-entering Trans-Pacific Partnership negotiations.
Why it matters: Re-opening the door to TPP after closing it last year would be a major pivot.
But, but, but: "Just how serious Mr Trump's plans are for the TPP remains unclear." [FT's Shawn Donnan]
What they're saying:
Sen. Ben Sasse: "We should be leading TPP... China is a bunch of cheaters and the best way to push back on their cheating would be to be leading all these other rule-of-law nations in the Pacific that would rather be aligned with the U.S. than with China."
Sen. Jeff Flake, who wasn't present: "If it holds until this afternoon, that's a good move."
AFL-CIO president Richard Trumka: "TPP was killed because it failed America's workers and it should remain dead. There is no conceivable way to revive it without totally betraying working people."
A top Japanese diplomat told Axios before Trump directed his top advisers to take a fresh look at the deal that they would welcome him back with open arms.
Be smart, from Axios' Dan Primack: "This suggests Trump is increasingly concerned about China's response to his tariffs threat and, in particular, its impact on farmers. But a big problem is that Trump's original decision to bail on TPP resulted in many provisions the U.S. had fought for getting stripped from the final deal, including language around intellectual property protections."
Go deeper