Our AI future dominates the conversation at TED2018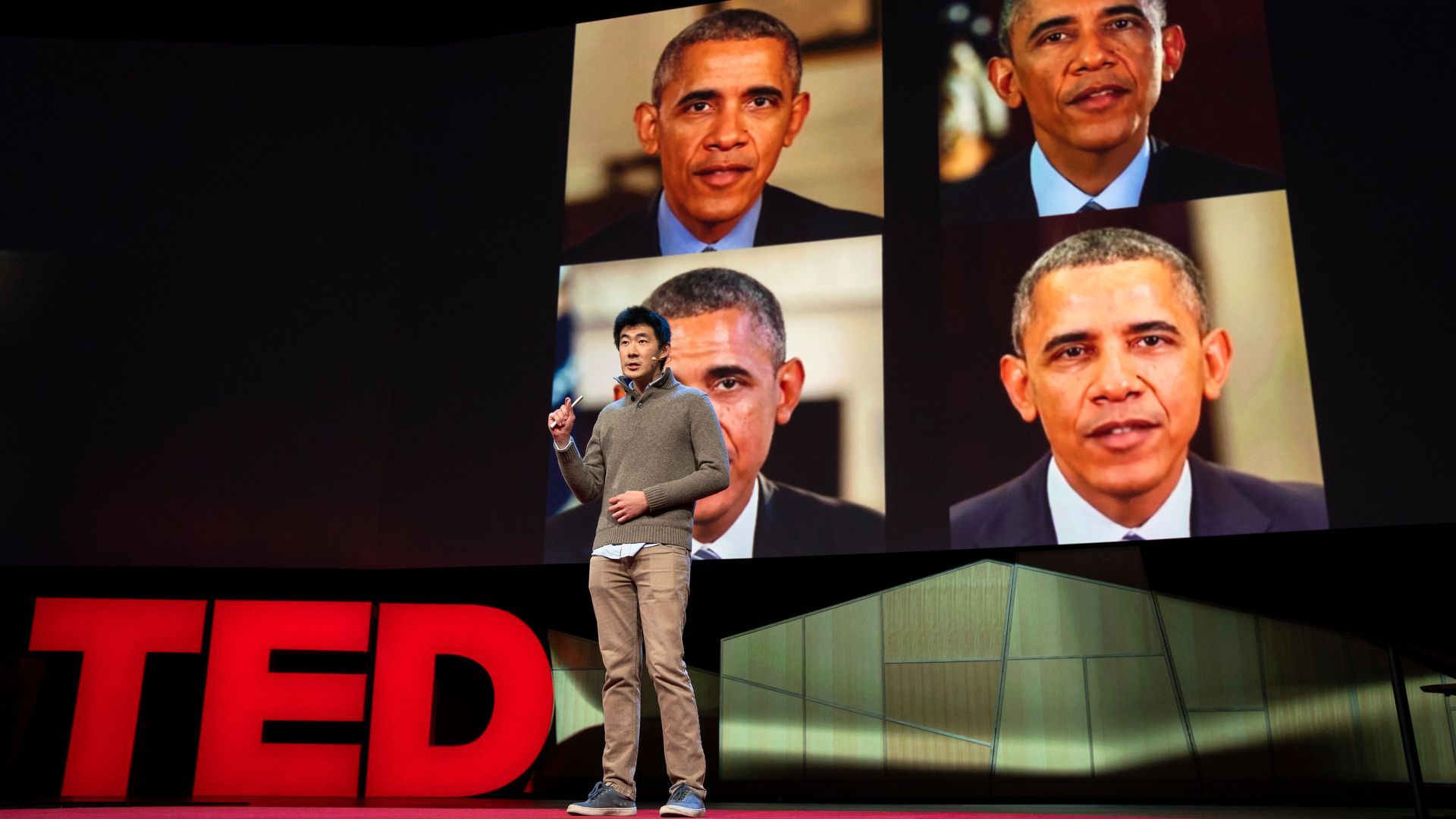 Artificial intelligence is on the verge of reshaping human society. But whether that change will be for the better or worse has been the subject of much debate at this year's TED conference.
Why it matters: Even those laying out the case for a positive AI future painted a picture of society being fundamentally reshaped by the presence of significantly smarter computers. Some of the TED talks describe exciting — sometimes alarming — changes arising from this technology.
No poker face: Dolby Labs chief scientist Poppy Crum spoke in positive terms about the end of the poker face.
"I think that's a thing of the past," she said. "While that might sound scary it's not necessarily a bad thing."
Crum talked about how being able to see that which has been traditionally hidden could allow a high school counselor to sense when a student is silently struggling or could enable police to tell the difference between a person who wishes to do harm from someone having a mental health crisis.
My thought bubble: I can't help but worry about a world in which the vulnerable are unable to keep even their innermost thoughts private.
New video tech: From there, things got even more exciting (and/or terrifying depending on your perspective) as Google computer scientist Supasorn Suwajanakorn showed how current technology can be used to transform existing photos and videos to create new videos saying nearly anything.
Again, Suwajanakorn focused on the positive, talking about the ability for future generations to interview Holocaust victims or people to interact with grandparents who are no longer living.
But, but, but: Even if there's a good system in place to label such creations, just their existence could make it easier for people to deny real videos. And I'm skeptical that bad actors won't also get ahold of this or similar technologies to generate fakes without such warnings.
More to come: The discussion continues throughout the week, with Ray Kurzweil set to talk on Friday about whether AI will usher in the singularity.
Go deeper