Trump is flirting with re-entering TPP talks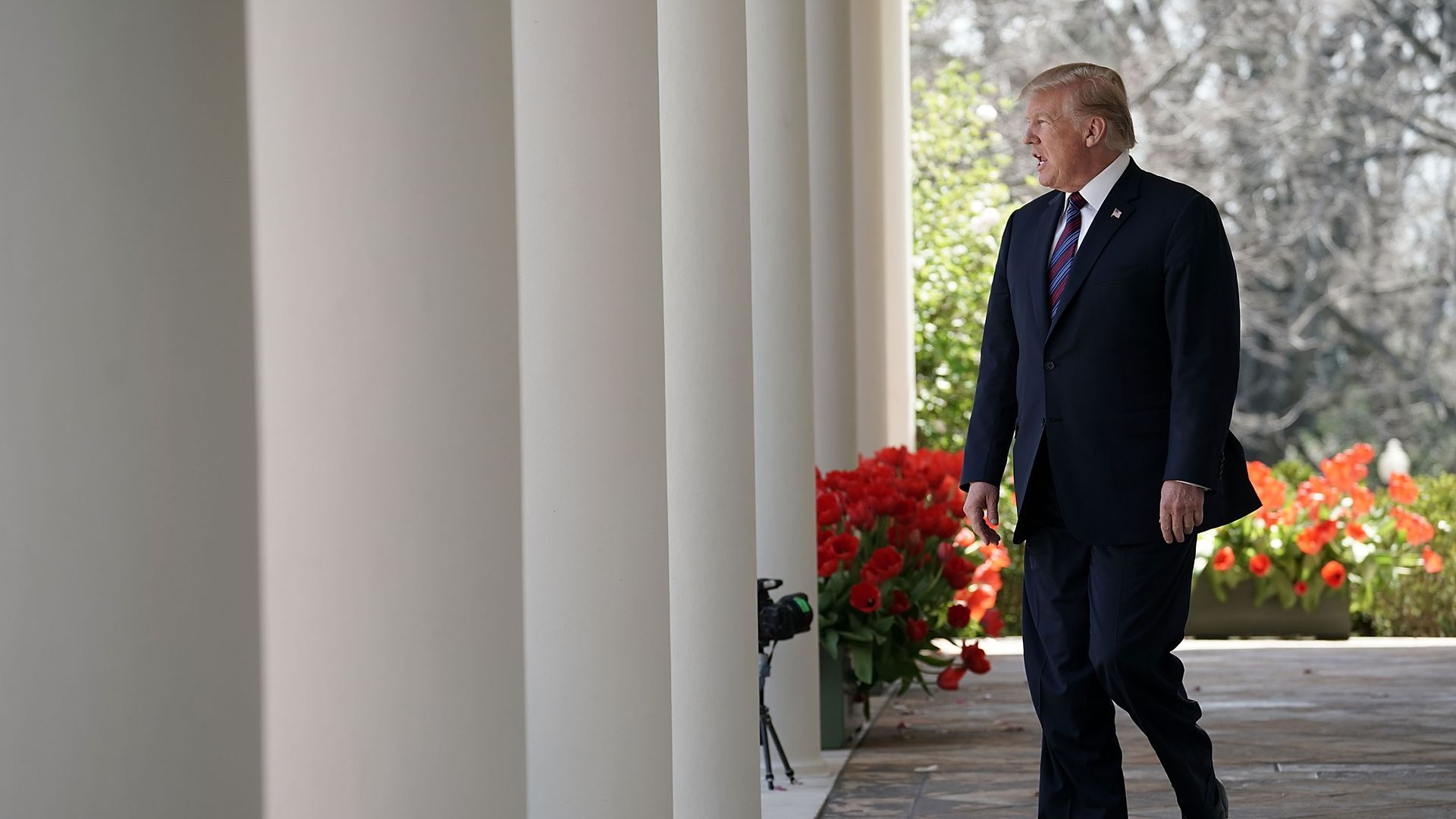 President Trump deputized his chief economic adviser Larry Kudlow and his top trade negotiator Robert Lighthizer to take a fresh look at at re-entering Trans-Pacific Partnership negotiations, a source with knowledge of the meeting confirmed to Axios. Sen. Ben Sasse told reporters about the meeting earlier today.
Flashback: TPP was spearheaded by Barack Obama and designed in part to counter the rise of China. Trump signed an executive order pulling the U.S. out of the deal in January 2017, and the 11 remaining signatories came to a new agreement in March.
"The president is a guy who likes to blue-sky a lot and entertain a lot of different ideas, but he multiple times reaffirmed the point that TPP might be easier for us to join now … and that we might be the 12th party."
— Sen. Sasse
Worth noting: As Axios' Jonathan Swan has written, "The reason this White House is so bad at tamping down speculation is because the guy in the Oval Office quite likes all the gossip and is constantly floating ideas."
Go deeper: Japan sees the TPP as its key weapon in countering Chinese influence and, like other allies, was frustrated to see the U.S. leave the agreement.
Go deeper