Report: Robots steadily erode wages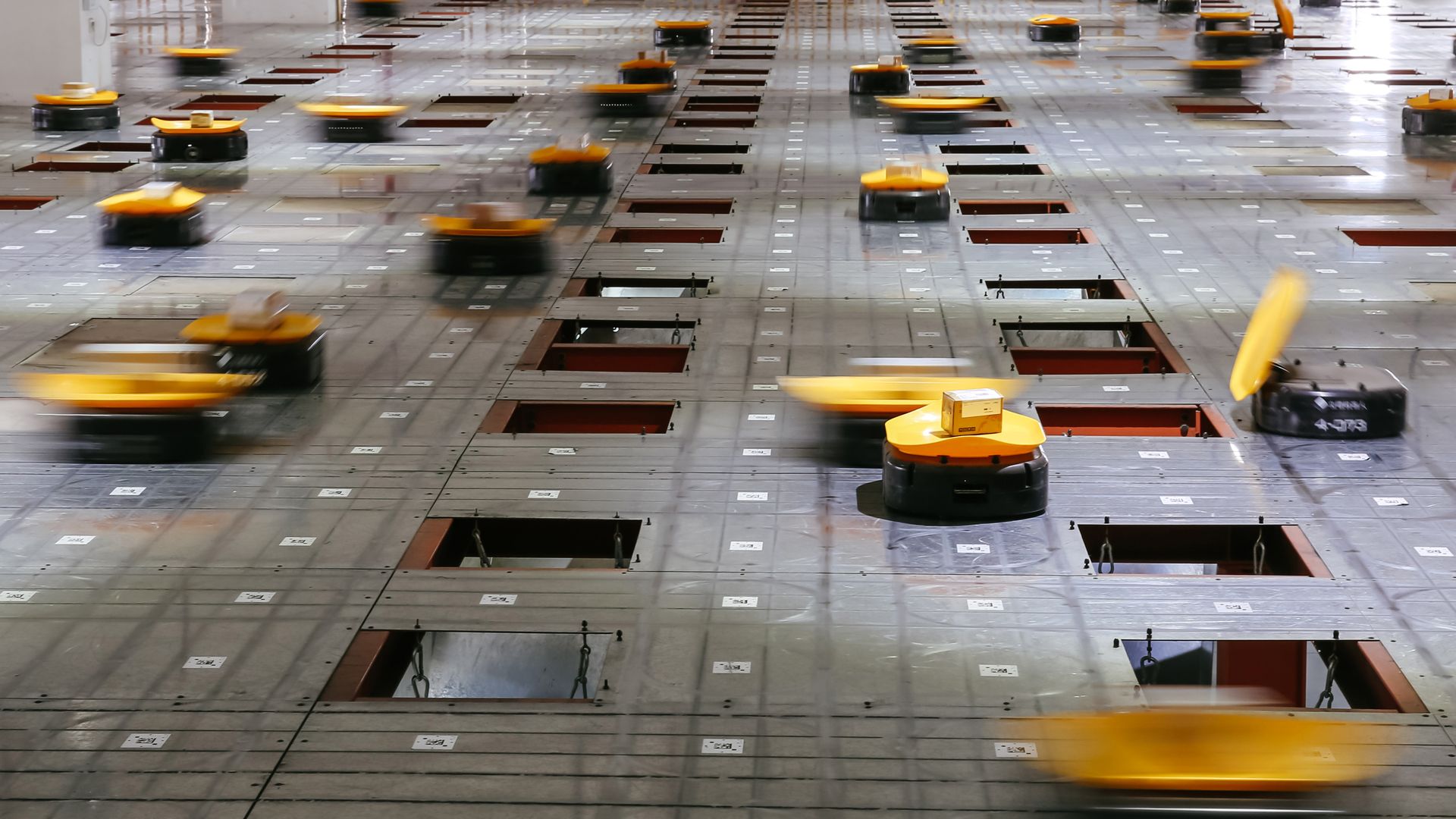 Some of the more optimistic forecasts on robots forecast that it's not jobs that will vanish, but tasks. That is, about half of the things that make up current occupations are automatable, according to a recent report by McKinsey, however that just means the workers will retrain and transform those jobs into something else.
But, but, but: According to a new report by Barclays called Robots at the Gate, those little tweaks to jobs are precisely what makes automation so pernicious: Wages, says report author Ajay Rajadhyaksha, end up suppressed because automation happens in steps, steadily eroding the value of a job as it assumes control of the tasks required to do it.
The bottom line: This is the case for the best new technologies, sometimes continuing even decades after their release, said Rajadhyaksha, who heads Barclays' macro research team. "Technology frequently ends up lowering the skill-set needed to do a job," he writes, "in turn expanding the pool of potential workers, which then acts as a drag on wage growth."
When a new technology is released, Rajadhyaksha told me, small things that may not seem important end up being primary to their impact. As an example, he cites the introduction of rear cameras and power steering to semi-trucks. Since the trucks were now easier to navigate and required less strength to steer, driver wages fell. "You see this over and over," he said.
Go deeper