Putin warns Netanyahu against further Israeli strikes in Syria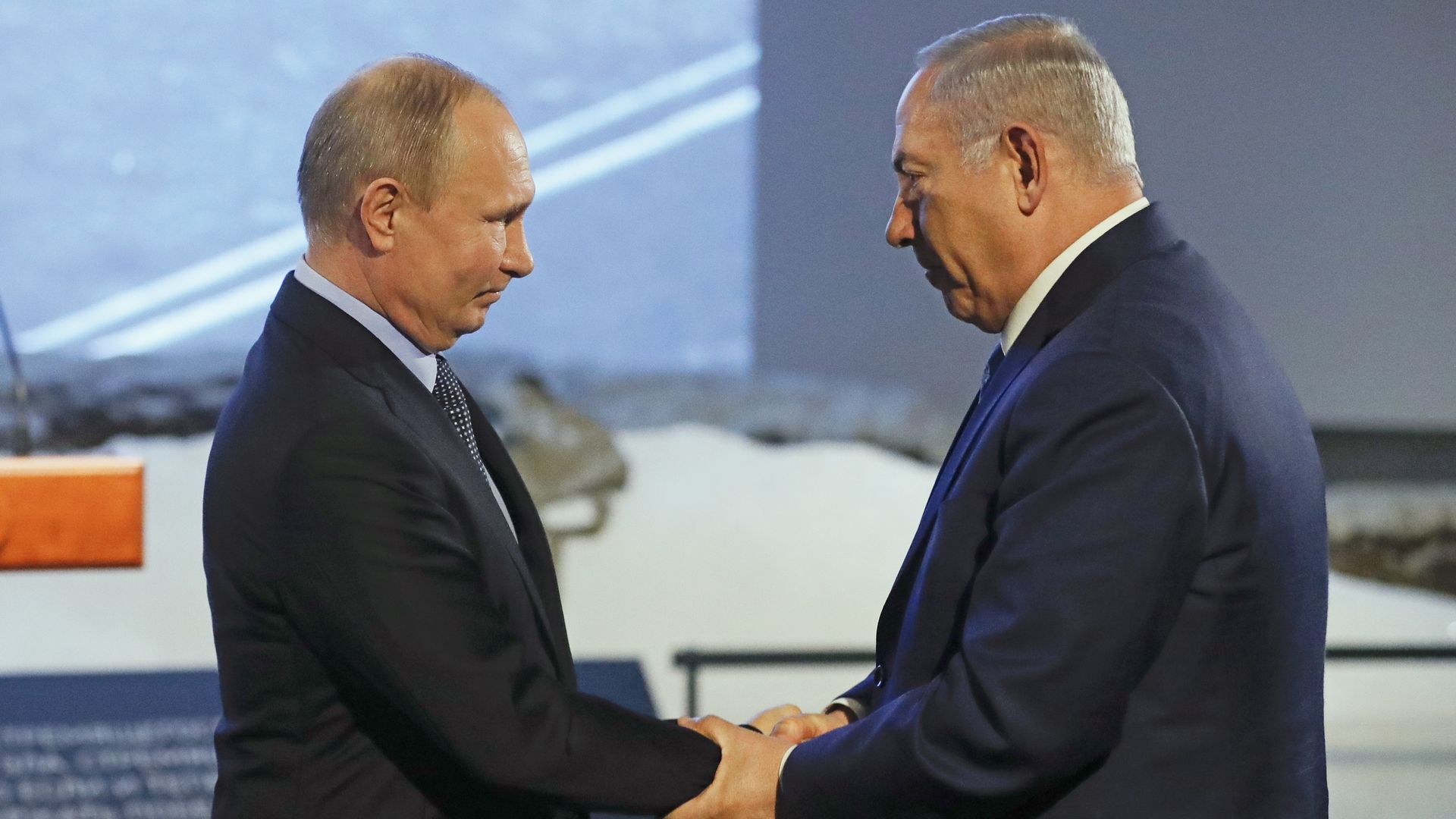 Russian President Putin spoke today on the phone with Israeli Prime Minister Benjamin Netanyahu and warned against further Israeli military strikes in Syria.
The backdrop: Putin made the demand three days after an airstrike on T4 airbase near the city of Homs in Syria killed at least 14 people among them seven members of the Iranian revolutionary guards corps (IRGC). Israel never took responsibility for the airstrike but Russia, Syria and Iran announced officially that Israeli jets fired the missiles that hit the base.
According to several reports in the Israeli media the target was a compound inside the Syrian base which was controlled by Iran and hosts a special IRGC unit in charge of flying drones in Syria.
In the call, Putin stressed "the fundamental importance of respecting the sovereignty of Syria" and asked Netanyahu to "refrain from any actions that further destabilize the situation in this country and pose a threat to its security," according to a statement by the Kremlin.
According to the Israeli Prime Minister's office, Netanyahu pushed back on Putin and stressed that Israel will not allow Iranian military entrenchment in Syria.
In the last two years, Netanyahu and Putin have maintained a good working relationship and consulted regularly on the Syrian issue. But the harsh message from Putin in the phone call with Netanyahu is a signal that the Russians are losing their patience for Israeli military action in Syria.
Yesterday, the Israeli ambassador to Moscow was summoned to the Russian foreign ministry over the Israeli strike, and the Russians issued several very critical press statements.
In the last three years, Israel launched around 100 airstrikes in Syria to prevent the transfer of sophisticated weapons from Iran to Hezbollah or to prevent Iranian military entrenchment in Syria. The Russians turned a blind eye to most of the Israeli airstrikes, at least publicly. This time the Russians decided to react and communicate their displeasure in the open.
Go deeper: Netanyahu expecting Trump to strike in Syria.
Go deeper