Mark Zuckerberg outwits Congress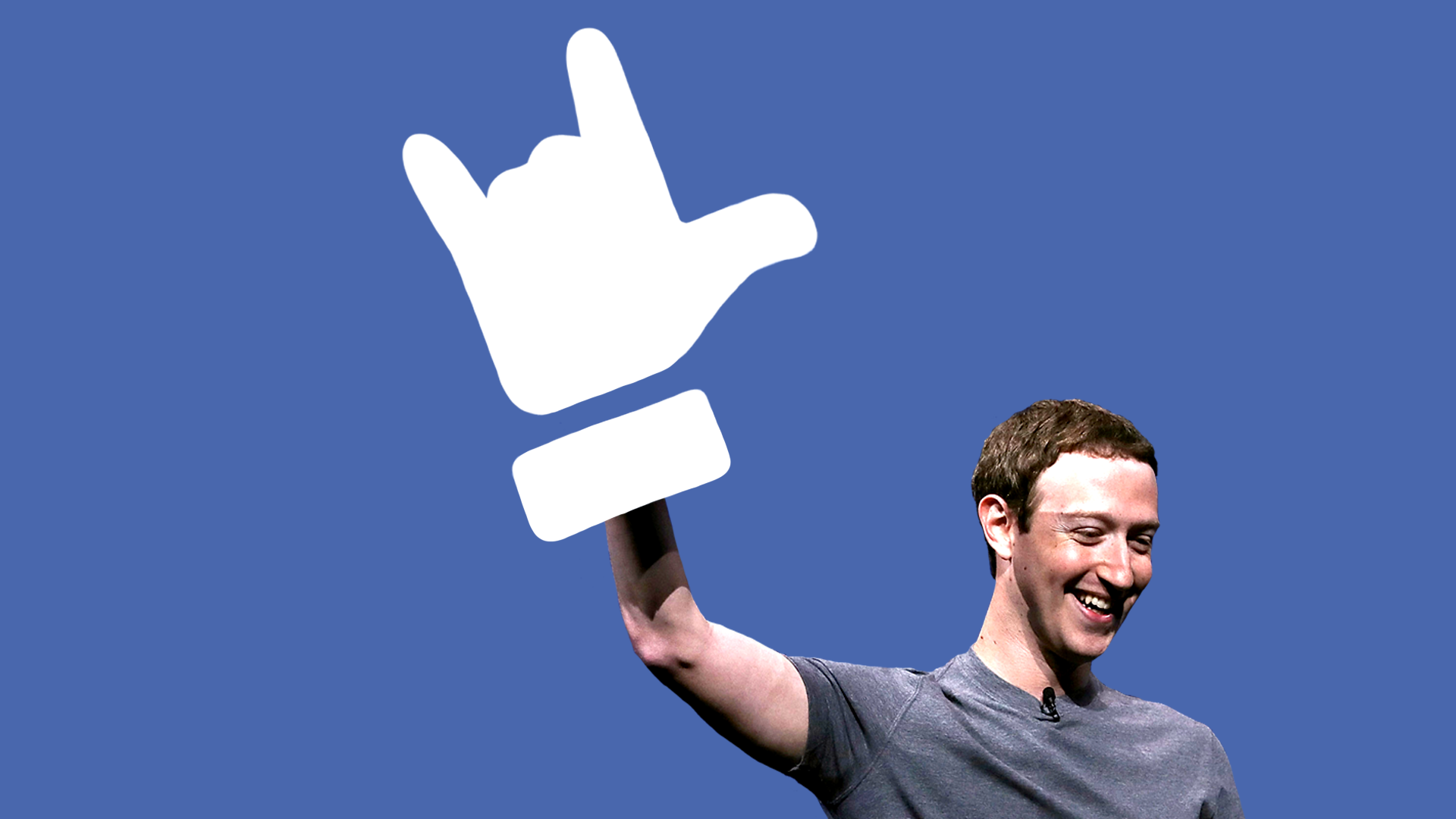 Mark Zuckerberg on Tuesday morphed from a shy tech nerd into a confident business executive who ran circles around lawmakers.
Why it matters: Zuckerberg's performance stoked investor confidence and made it less likely that this Congress will stringently regulate tech giants like Facebook.
Zuckerberg was well prepared, but he also benefited from redundant questioning that rarely included smart follow-ups.
Many senators either tried to clumsily show off for the cameras, blatantly suck up to Zuckerberg, or ask long, cringe-worthy questions that sounded like grandparents checking out their first flip phone.
Sen. Brian Schatz (D-Hawaii), for example, didn't seem to understand what it meant for Facebook's messaging app, Whatsapp, to be encrypted.
Senator after senator asked about Facebook "selling data," allowing Zuckerberg to run time off the clock by repeatedly explaining that its business model doesn't technically work that way.
While Zuckerberg explained some of his own perspectives — such as denying that Facebook is a monopoly and accepting responsibility for content on its platform — he mostly sidestepped sticky situations by calmly offering to have his "team" follow up with details at a later time.
By the end, some lawmakers were making jokes and asking Zuckerberg for his help. Sen. Shelley Moore Capito (R-W.Va.) even asked if Zuckerberg would help build more rural fiber cable to service her constituency.
Zuckerberg also benefited from what happened outside the chamber, with the Trump vs. Mueller battle royale sucking up an enormous amount of D.C. media oxygen.
The only exception was Fox News, which often framed the Facebook issue as more about censorship of conservative voices than about privacy. That might get Trump's attention, but also could force Democrats into the unlikely role of Facebook defenders.
Bottom line: Congress might adopt some minor regulations on political advertising, but the idea of this group of senators regulating digital data right now seems far-fetched. The danger to Facebook and others isn't quick cuts — it's a long, slow bleed that forces Congress into action after some future data-breach or platform-manipulation crisis. 
Zuckerberg and Facebook won by default, or forfeit. 

Go deeper