Lawmakers use Zuck questioning to ask for favors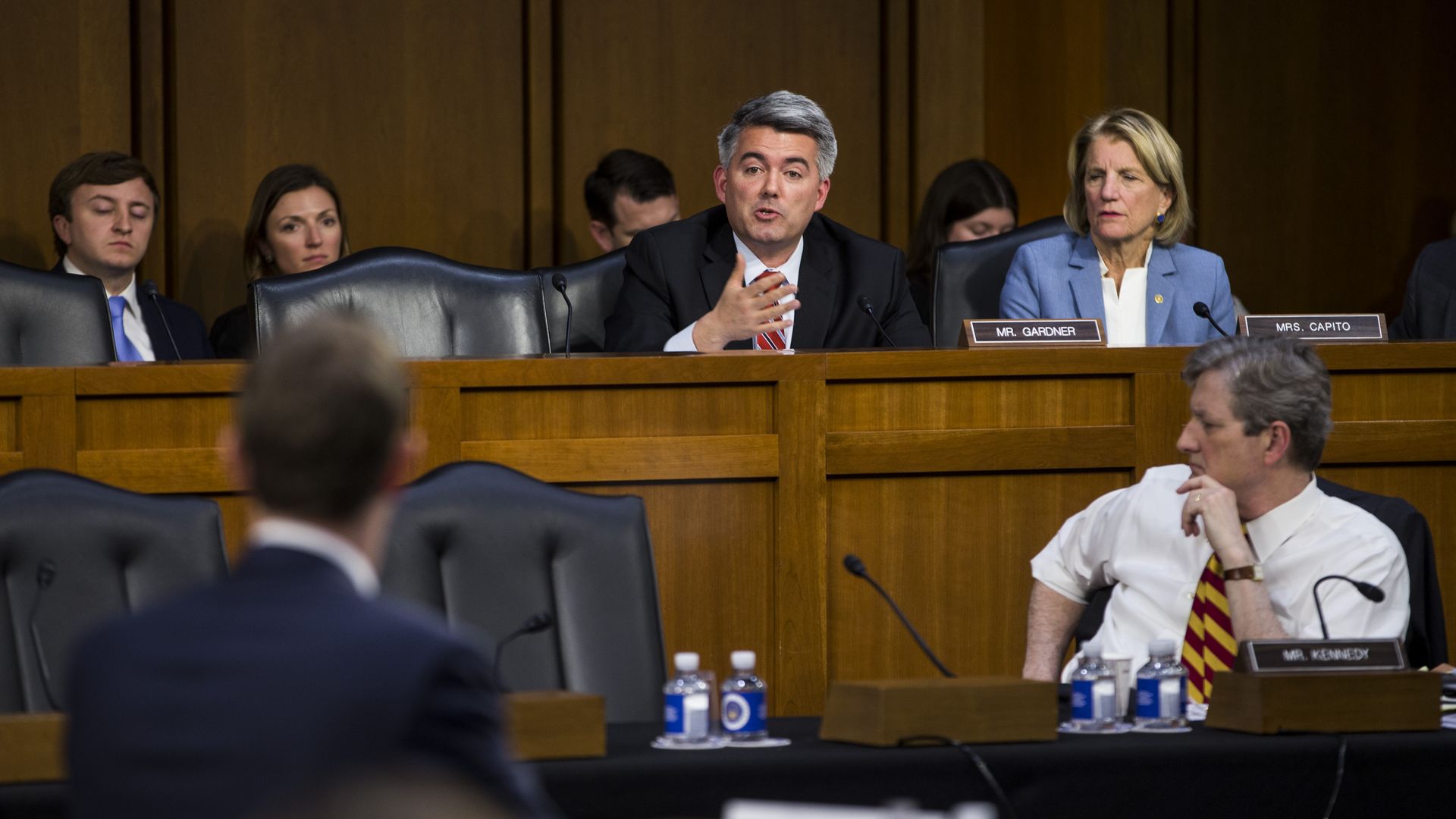 Instead of using the full four or five minutes allotted to question Facebook CEO Mark Zuckerberg about user privacy and his business, some lawmakers used time to ask the CEO for favors.
Why it matters: These requests could have easily been made outside of this hearing, but the event is being broadcast, and constituents could be tuning in.
"My state, I'm from West Virginia, and thank you for visiting and next time you visit, if you would please bring some fiber because we don't have connectivity in — in our rural areas like we really need, and Facebook could really help us with that," said Sen. Shelley Moore Capito (R-WV).
"I hope you might commit to returning to Westchester County [where Zuckerberg grew up] perhaps to do a forum on this or other things. I hope you'll consider that. We'll be in touch with you but I know that Ardsley High School is very proud of you," said Rep. Eliot Engel (D-NY).
"We've got a lot of drone activity going on in our district, whether it's University of Virginia or Virginia Tech. We'd be happy to help out there too," said Rep. Morgan Griffith (R-VA), with regard to Facebook's efforts to expand internet access.
"Let me suggest that perhaps you look some place — perhaps in the middle of the North American continent — for some people [referring to diversifying Facebook talent]. Maybe even your next big investment of capital could be in some place like, let's say Bismarck, North Dakota," said Rep. Kevin Cramer (R-ND), in a half-joking tone.
There were plenty of other friendly moments, including members of Congress who thanked Zuckerberg and Facebook for their efforts supporting STEM and innovation.
Bottom line: The hearings, which were expected to be testy, were tempered by lawmakers who didn't want to burn bridges with the tech giant, as their campaigns and constituents have made avid use of the free service.
Go deeper