How Homeland Security plans to counter "foreign adversaries"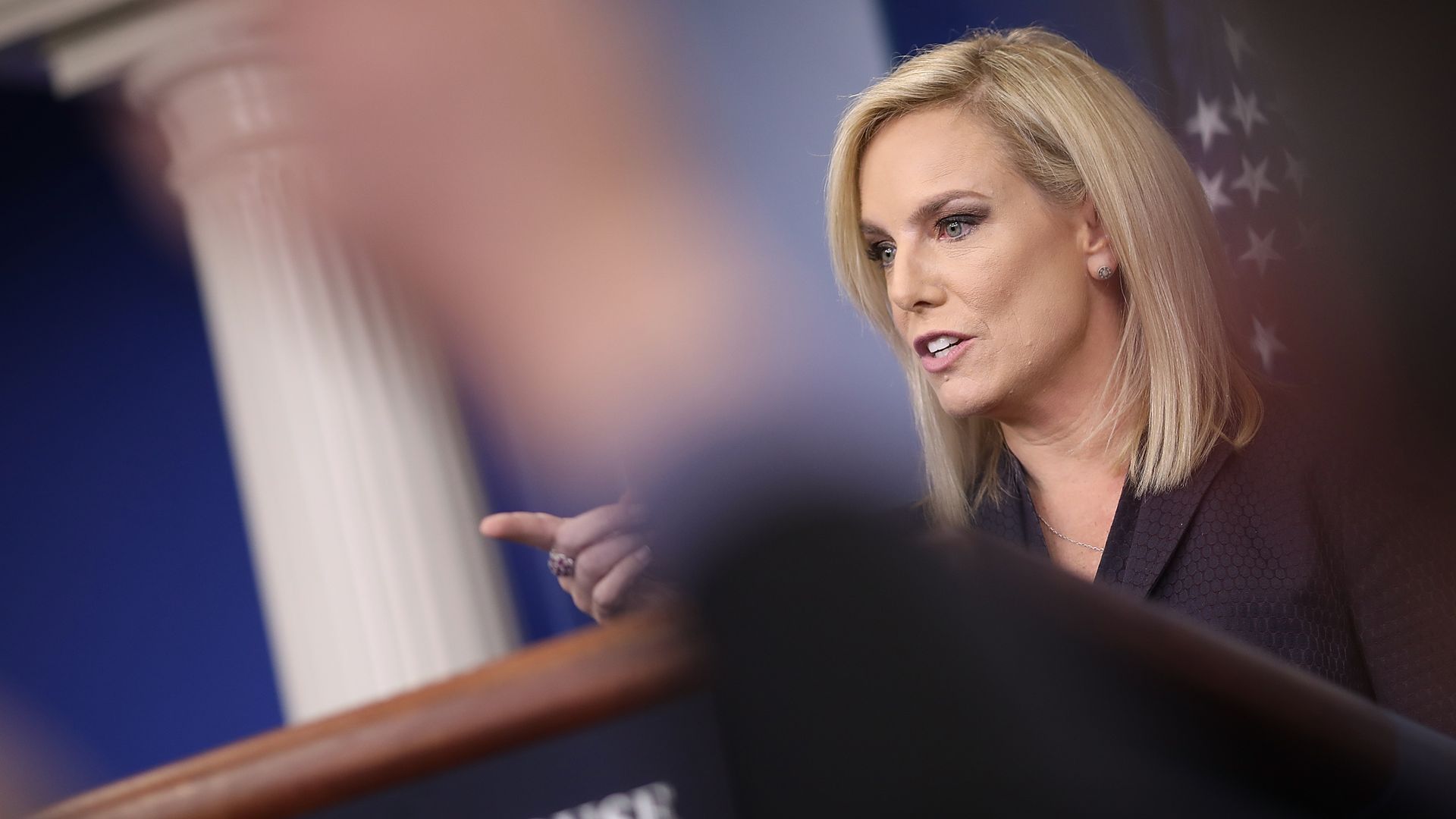 Homeland Security Secretary Kirstjen Nielsen today will outline her priorities for the first time — including protecting election security and countering foreign meddling — during a House Appropriations Committee hearing.
The details: Nielsen's agenda, resonant with the Trump administration's "America First" theme, including keeping "foreign adversaries from stealing our trade secrets, technology, and innovation."
Nielsen will say fully enforcing immigration laws is a main priority of her department.
Nielsen will reiterate a "shared responsibility" culture of preparedness for disaster, saying local and state governments are best positioned. FEMA has moved this way, but she is doubling down and making it a department priority.
DHS priorities:
Securing and managing our borders and enforcing our immigration laws.
Protecting our nation from terrorism and countering threats: "Terrorists are adapting ... crowd-sourcing their violence through online radicalization and recruitment."
Preserving and upholding the nation's prosperity and economic security.
Securing cyberspace and critical infrastructure.
Strengthening homeland security preparedness and achieving resilience.
Go deeper