China takes the lead in pioneering retail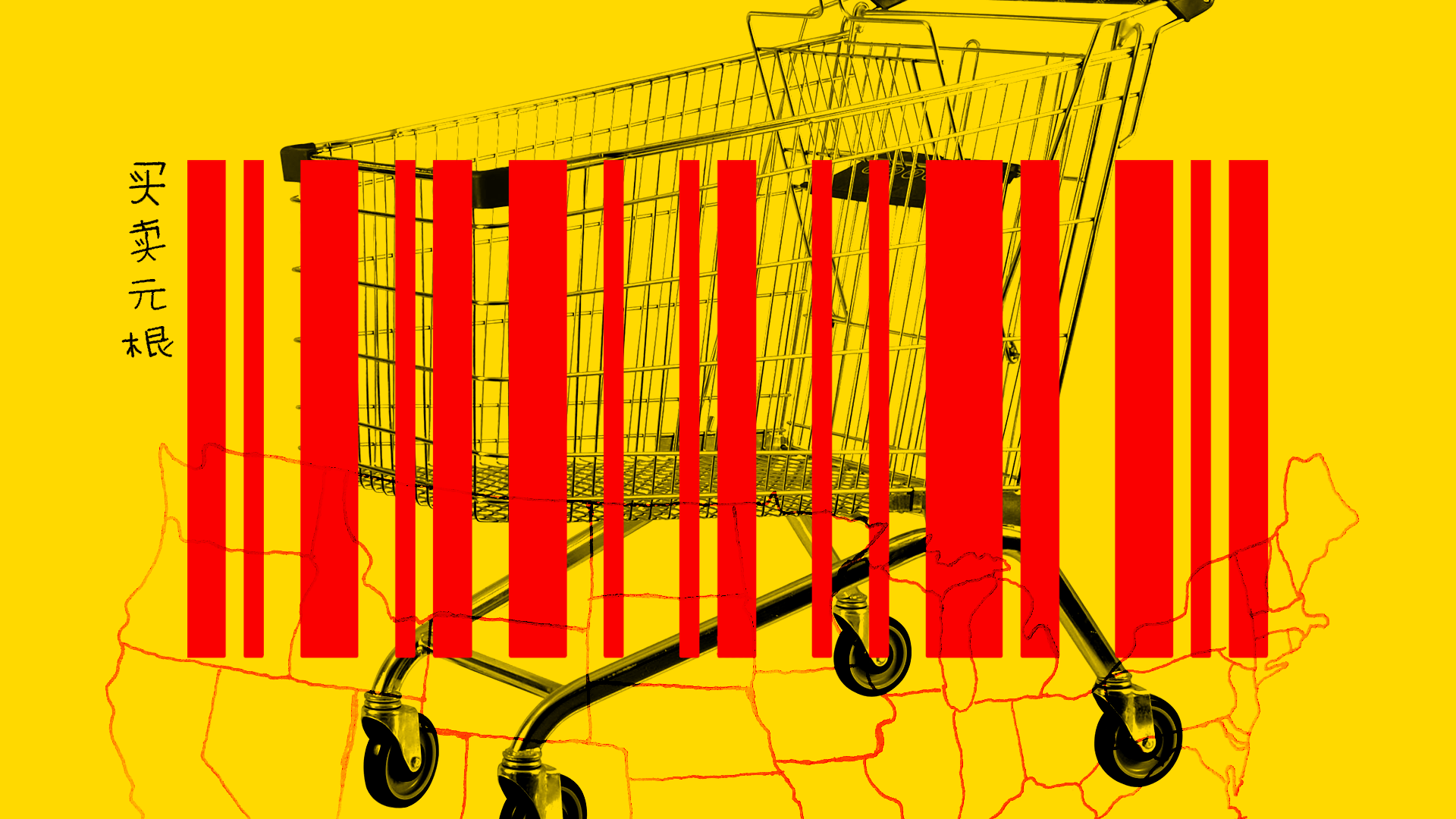 In January, Amazon attracted intense attention when it opened Go, its cashless convenience store in Seattle. And it's poised to open six more of them on the U.S. west coast, according to Recode. But that still leaves the e-commerce giant far behind its Chinese rivals, which are already staking out new ground in retail.
Why it matters: The future of retail in the world's leading economies is increasingly expected to be not online shopping, but a melding of e-commerce and physical stores. And Chinese Big Tech appears to be in the vanguard of how to pull this off. The research firm Sanford Bernstein calls it the "digitization of retail."
What's happening: Go arrived about five months after the appearance of such stores in China, where tens of thousands of shoppers have already tried them out. They are part of a dizzying transformation in which Chinese internet giants led by Alibaba are becoming online-offline behemoths, investing in or acquiring some 30 physical retailers in the nation since the fall, according to Sanford Bernstein.
"It would be like Amazon buying a stake in every major offline retailer in the U.S.," Bernstein's Bhavtosh Vajpayee tells Axios.
"Whoever gets their online and offline stories right will become a gravitational black hole sucking up everybody else."
—
Vajpayee
Walmart and Amazon are the leading contenders to play this role in the U.S.
In Europe, it's not clear who has the inside track.
Driving the news: Like Americans, a majority of Chinese people shop in physical stores. About 850 million Chinese, or 60% of the population, shop in stores, according to a note to clients last month by Wells Fargo. E-commerce comprises just 16% of total Chinese retail sales.
Hence, Alibaba reckons it will grow the fastest and largest by merging with those stores. That's why it has spent $6.7b on brick and mortar since the end of 2016.
It has focused on groceries, with its Hema fresh food stores, Sun Art, Sanjiang, Lianhua and the online grocery Yiguo.com.
Alibaba has also invested in Easyhome, a home improvement chain, and InTime, a department store operator.
This month, Alibaba bought out the remaining shares of Ele.me, a food delivery company.
JD.com has invested $1.5 billion in physical groceries, including 7FRESH, Better Life and Yonghui. It is a partner with Walmart in both China and the U.S. In China, they operate more than 400 stores.
Go deeper: Alibaba and Tencent vie to dominate Chinese supermarkets
Go deeper