A source of populism: "You are on your own"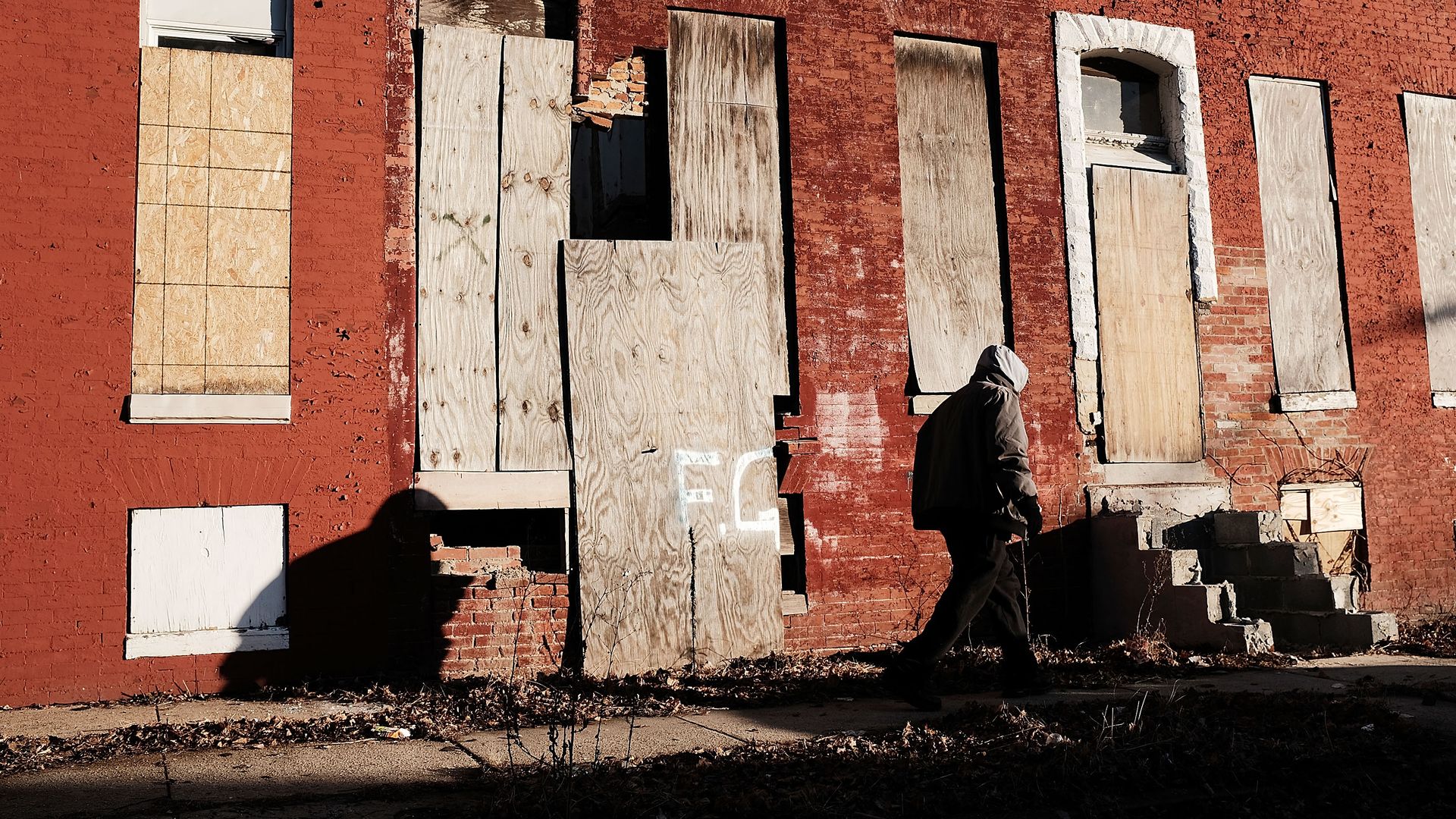 The new age of automation is almost always discussed as a future problem, but a new report says it's already the subtext for much of what ails the West, from stuck wages to populist politics.
Quick take: The report, released yesterday by the Council on Foreign Relations, says that, if the U.S. does not figure out how to retrain workers displaced by automation, politics are sure to grow even uglier than now.
In an op-ed published by USA Today, report co-chairs Penny Pritzker and John Engler tell President Trump that, in lashing out against China, his economic priorities are misplaced. Figuring out automation, they argue, is the strategic priority.
Edward Alden, who co-authored the report, tells me that negative byproducts of automation are already visible in worsening U.S. inequality and a plunge in living standards in community after community.
"If you don't give most Americans better paths to well-paying work, that's a recipe for political unrest," Alden said. One huge problem is that the safety net in the U.S. is weak. Often, he said, "you are on your own."
Read this quote: CFR President Richard Haas says in the report, "What is clear is that failure to meet the challenges posed by new technologies will likewise affect U.S. national security, in this case by increasing political pressures for American retrenchment, the consequences of which would be a more unstable and less prosperous world. In addition, the country will have neither the resources nor the political bandwidth to play a large global role if society is in turmoil. In such a situation, populism would be sure to grow, as would opposition to both immigration and trade despite their record of contributing to the country's prosperity."
Go deeper