Senators introduce privacy bill of rights legislation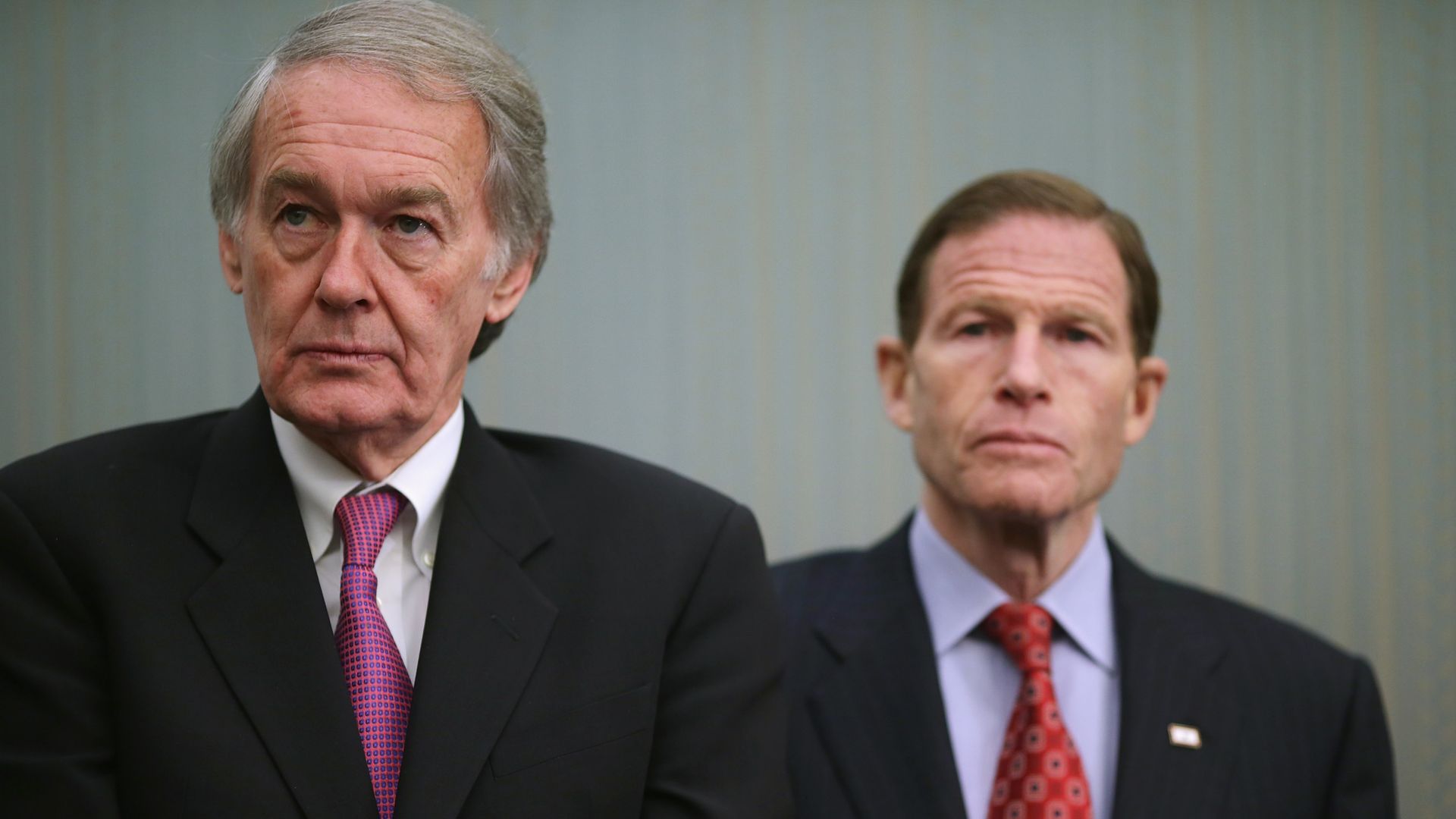 Senate Democrats Edward Markey and Richard Blumenthal introduced "privacy bill of rights" legislation today shortly before Facebook CEO Mark Zuckerberg was scheduled to testify in a Senate hearing about the Cambridge Analytica data scandal.
Why it matters: It's the first concrete piece of legislation to come from the Facebook controversy, and the first recent attempt to apply privacy to web companies like Facebook and Google. The bill would direct the FTC to require companies to get consumers' opt-in consent before using, sharing or selling their personal information.
Quick take: What a difference a year makes. Almost exactly a year ago, Congress repealed the FCC's privacy rules that applied to internet service providers like AT&T and Verizon, but not web platforms like Google and Facebook. Now, the only piece of legislation on the table (so far) applies only to the web firms, despite some calls for uniform rules that apply to all members of the internet ecosystem.
Go deeper