Progressives push California Democrats to block Pompeo, Haspel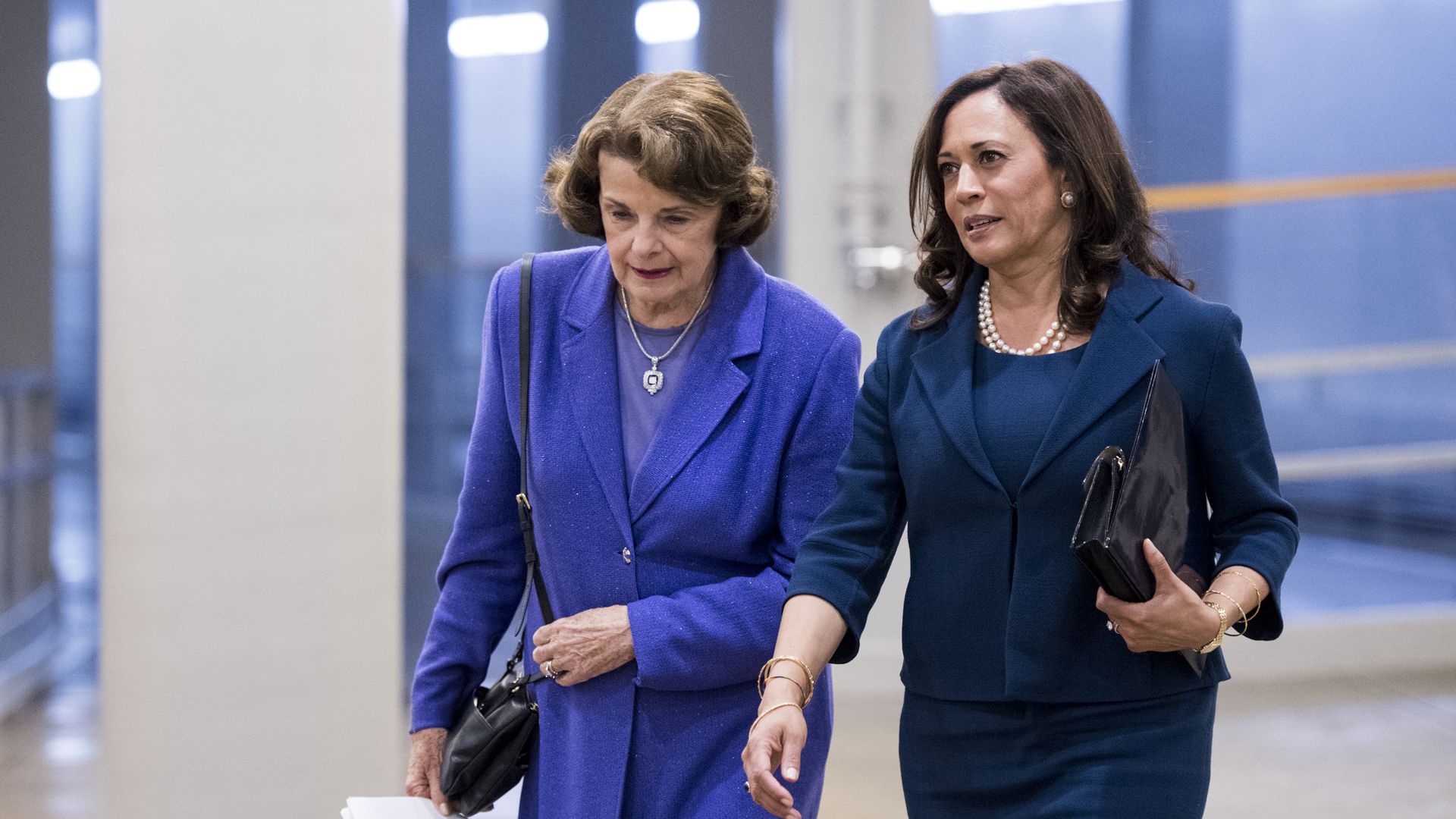 A group of 36 Indivisible chapters in California sent an open letter to Democratic Senators Dianne Feinstein and Kamala Harris Monday pressuring them to block the nominations of Gina Haspel as CIA Director and Mike Pompeo as Secretary of State.
Why it matters: Progressives have been pushing Feinstein to align with them on policy issues like immigration, and their strength was clear in February when she failed to secure the California Democratic Party's official endorsement. Various Democrats, including Feinstein, have already faced scrutiny about how they will vote for Haspel and Pompeo, and the latest pressure in California shows how progressive Democrats are fighting to pull the party farther to the left.
Go deeper: California Democrats show the party's competing shades of blue.
Go deeper