Netanyahu expecting Trump to strike in Syria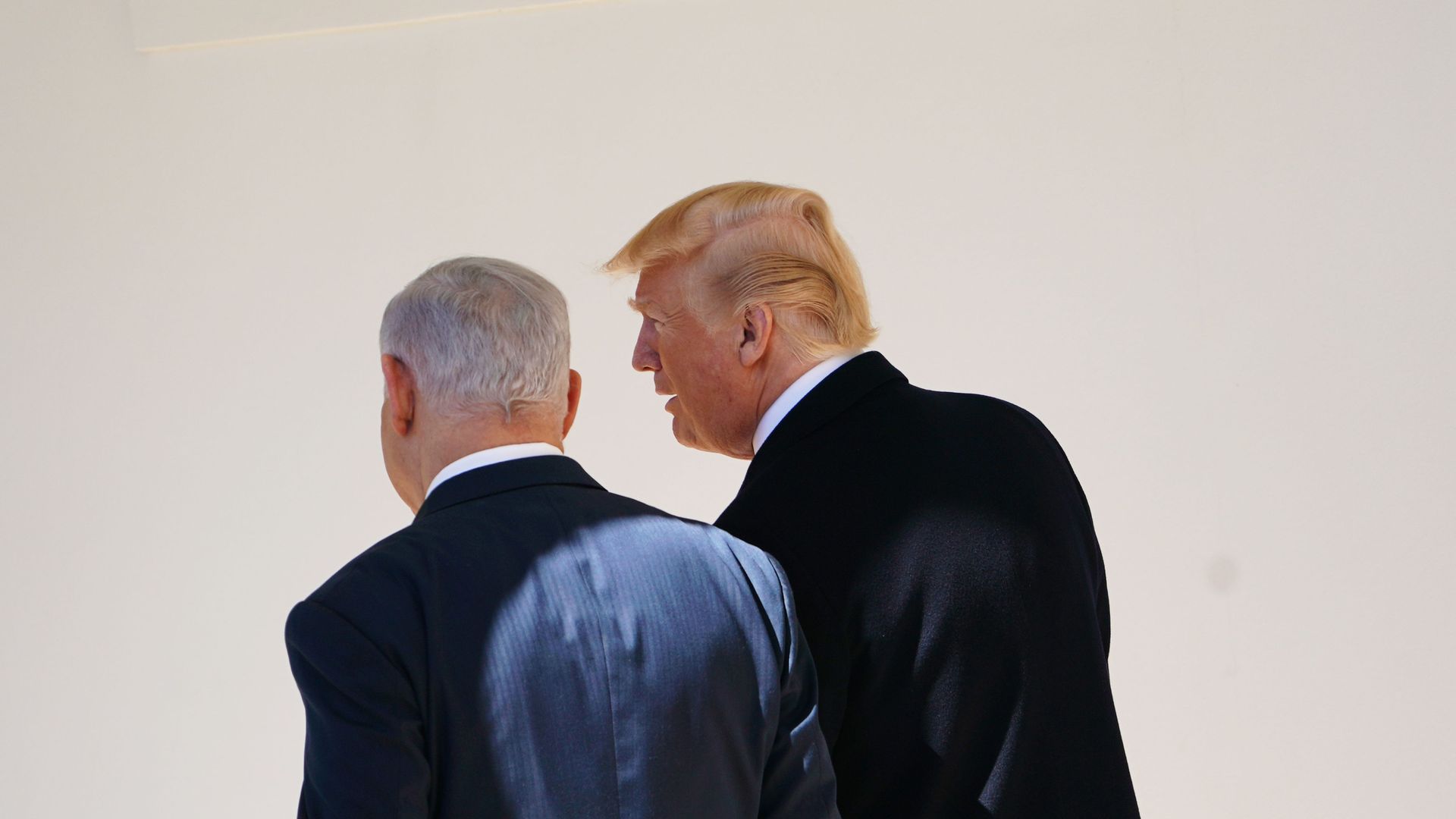 Israeli Prime Minister Benjamin Netanyahu said in security consultations on Monday that he thinks there is high probability President Trump will order a military strike in Syria in retaliation for the recent chemical weapons attack on the Damascus suburb of Douma, a senior Israeli official told me.
The latest: The official said Israel published a formal statement blaming the Assad regime for the attack on Monday night as a consequence of this assessment by Netanyahu. The official said the purpose was to give diplomatic support for possible U.S. military action against Syria and also for possible U.S. diplomatic action against Syria at the UN Security Council.
The statement by the Israeli foreign ministry said:
"Israel strongly condemns the chemical weapons strike carried out by Syria on April 7…The Syrian regime continues to perpetrate crimes against humanity in using these outlawed weapons. The latest attack joins a long series of similar attacks using chemical weapons perpetrated by the regime since Assad undertook to disarm from such weapons. The attack shows clearly that Syria continues to possess lethal chemical weapons capabilities and even to manufacture new ones. In so doing Syria is grossly violating its obligations and the decisions of the international community in this matter".
The Prime Minister's office declined to comment.
Go deeper