Trump turns out Democratic candidates for midterm elections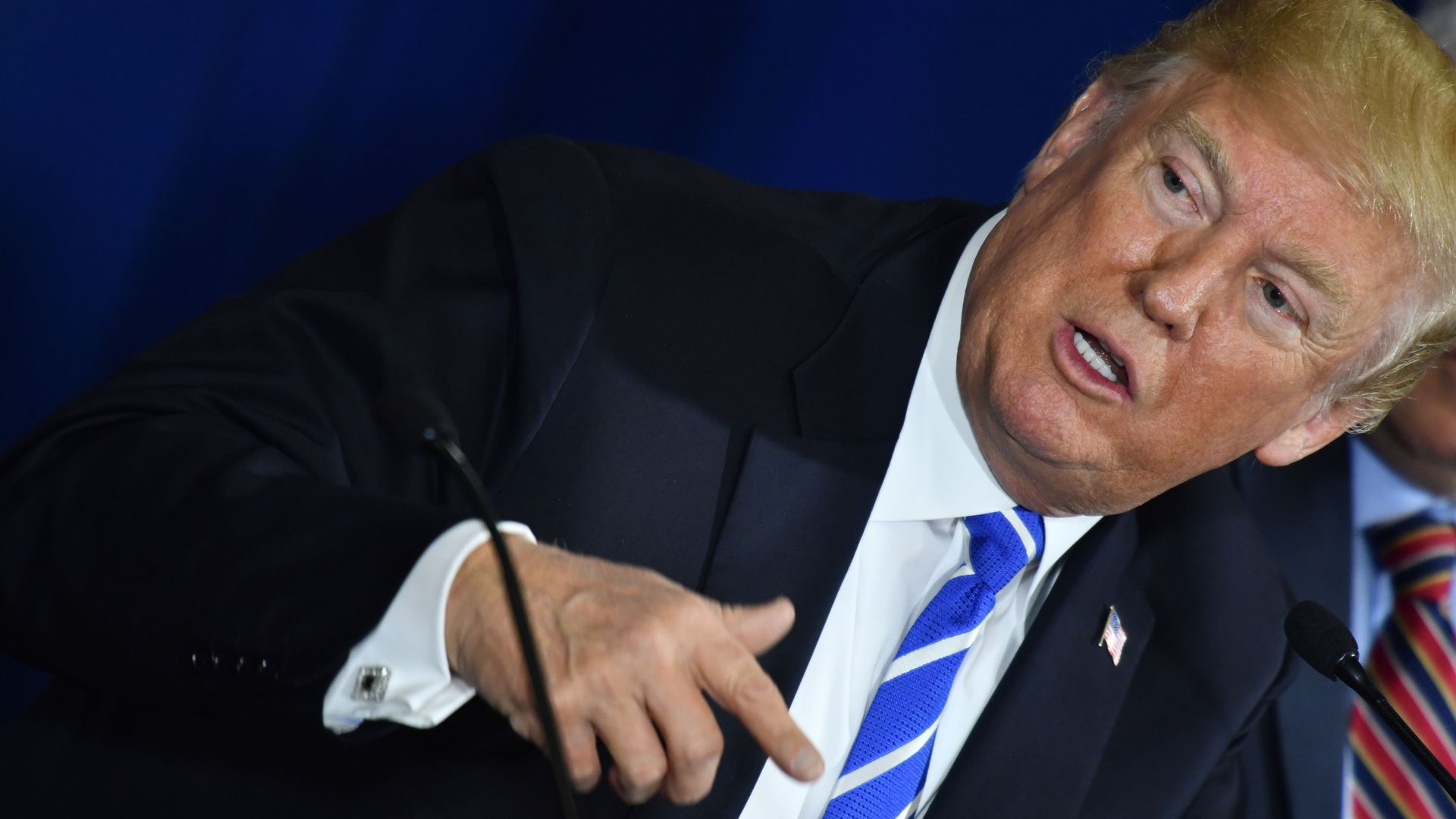 There's no better illustration of President Trump's impact on the midterm elections than the soaring number of Democratic House candidates running in primaries, with women driving the surge, per the N.Y. Times' Jonathan Martin and Denise Lu.
A comparison: 1,415 Democratic candidates are running in this fall's midterm elections, remarkably similar to the 1,406 Republicans who ran in 2010's midterms. That election saw the Tea Party wave, spurred by President Obama's tenure and the Affordable Care Act.
House candidates so far:
Democrats: 1,415
Republicans: 934
Female House candidates:
Democrats: 424
Republicans: 124
Male House candidates:
Democrats: 991
Republicans: 810
Go deeper