Trump rallies highlight his post-campaign campaign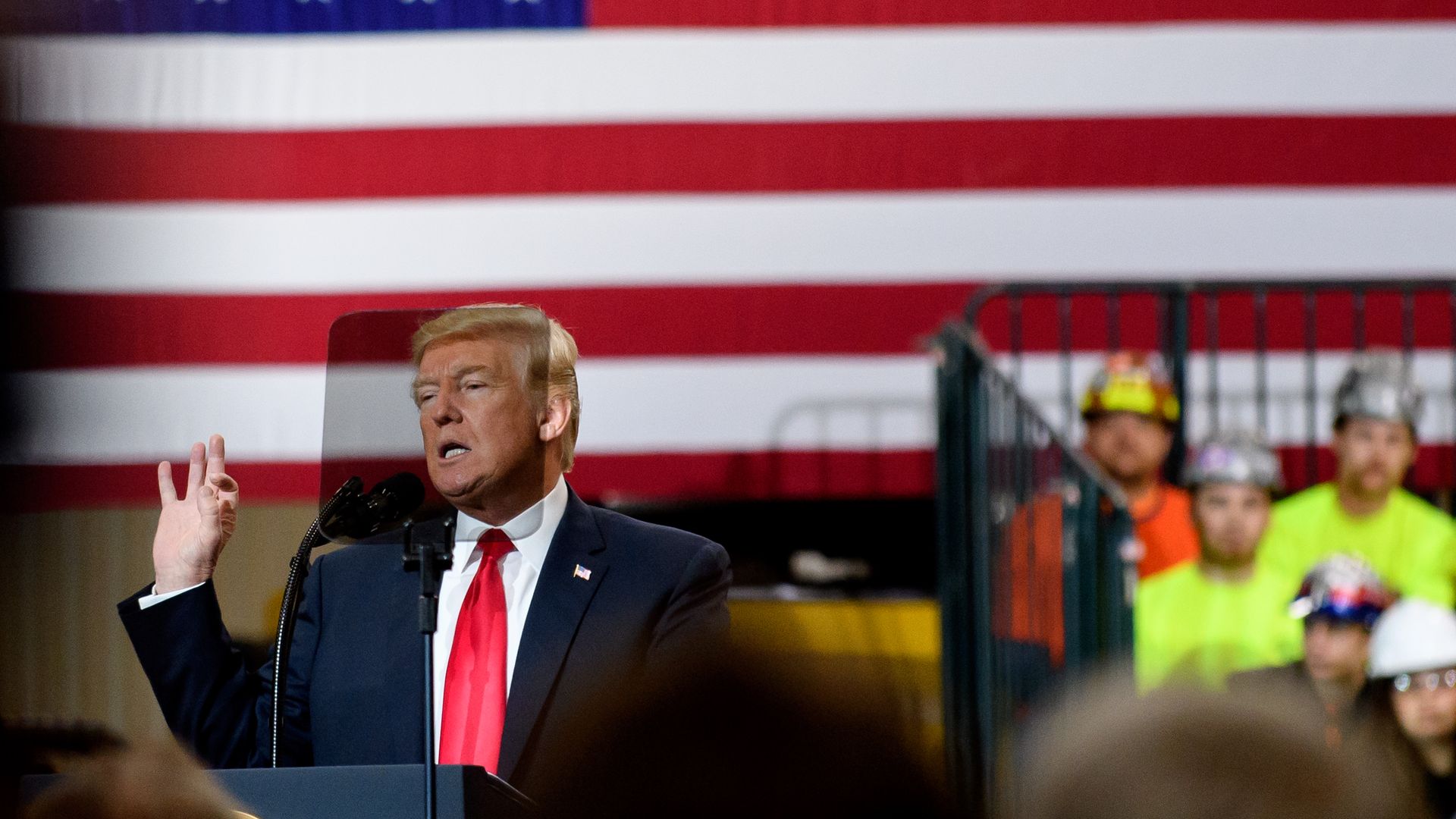 Charles Homans, politics editor of The N.Y. Times Magazine, on President Trump's rally in Moon Township, Pa. last month: "We were watching a sitting American president imitating an American president."
The big picture: "For Trump, the campaign trail was a place of self-actualization. On the stage was where he seemed most himself — so much so that, not even a full day after his election, the president-elect mused to his staff about the possibility of another series of rallies."
Go deeper