Trump blasts FBI raid on Michael Cohen as "disgraceful situation"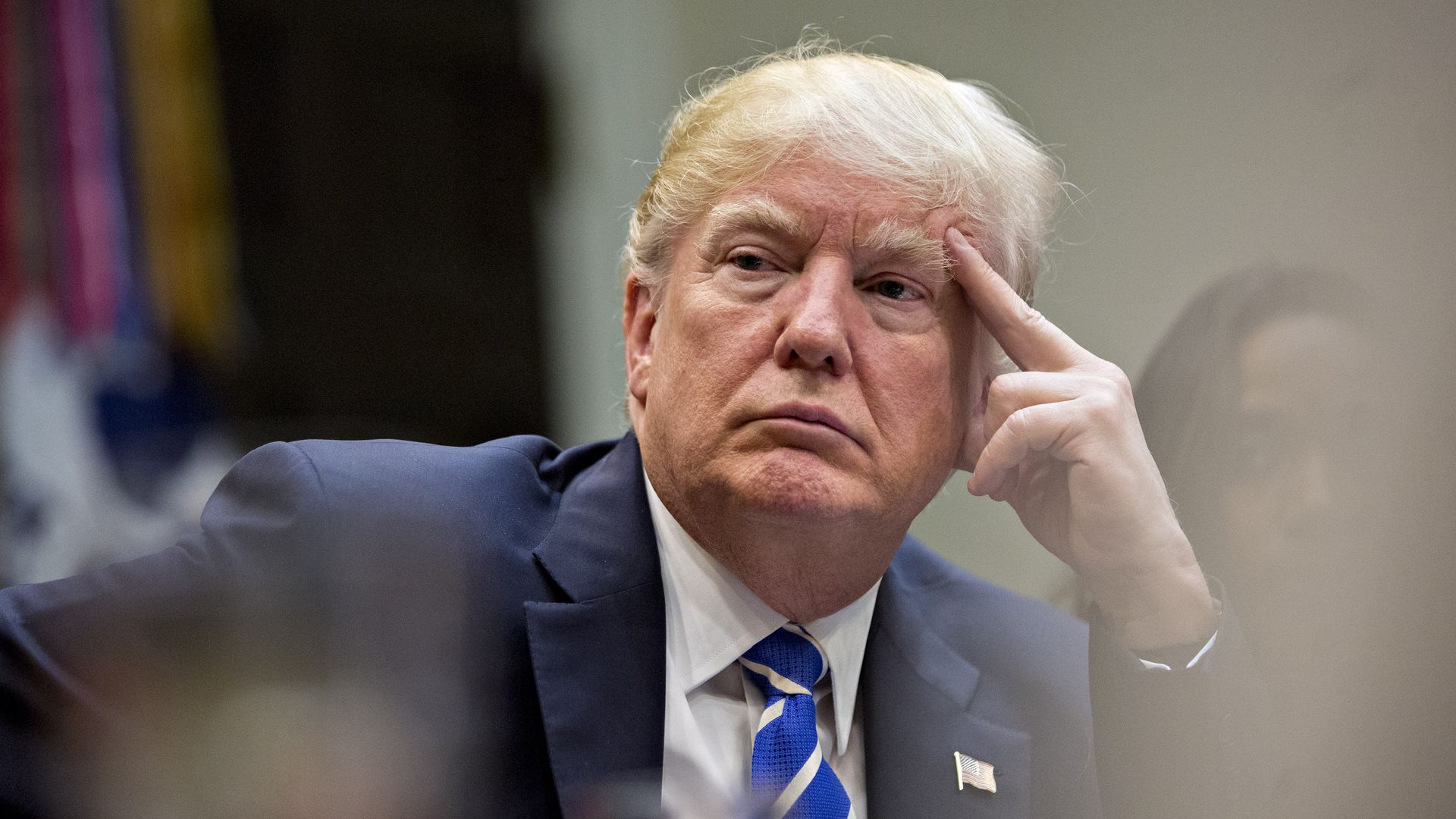 At the start of a meeting with senior military leadership Monday night, President Trump blasted the FBI's raid of his personal lawyer's office, calling it a "disgraceful situation" and an "attack on our country in a true sense ... an attack on what we all stand for."
The big picture: This is a consistent response from Trump, who has accused the probe of unfairly targeting him and who has lashed out against his attorney general for failing to restrain its spread.
Key quotes, per White House pool reports:
"It's a total witch hunt. I've been saying it for a long time. I've wanted to keep it down. I've given over a million pages in documents to the special counsel.
"They continue to just go forward and here we are talking about Syria, we're talking about a lot of serious things ... and I have this witch hunt constantly going on for over 12 months now. Actually it's much more than that. You could say right after I won the nomination it started."
"This is the most biased group of people. These people have the biggest conflicts of interest I have ever seen ... Either Democrats or a couple of Republicans who worked for President Obama. They're not looking at the other side — Hillary Clinton ... They only keep looking at us. "
Trump also criticized Attorney General Jeff Sessions for recusing himself from the Russia investigation: "[H]e made what I consider to be a very terrible mistake for the country. But you'll figure that out."
And he went after James Comey: "Well I turned out to do the right thing [firing former FBI Director James Comey.] If you look at all of the things he's done and the lies, and you look at what's going on at the FBI ... turned out I did the right thing."
He also said a response to Syria is coming as soon as tonight: "We're going to make a decision tonight or shortly thereafter ... We can't let that happen in our world, especially when we're able to — because of the power of the United States — we're able to stop it." 
Watch:
Go deeper: FBI raids office of Trump lawyer Michael Cohen
Get more stories like this by signing up for our daily morning newsletter, Axios AM. 
Go deeper