Updated Apr 9, 2018 -

World
Park's imprisonment a sign of Korean right's decline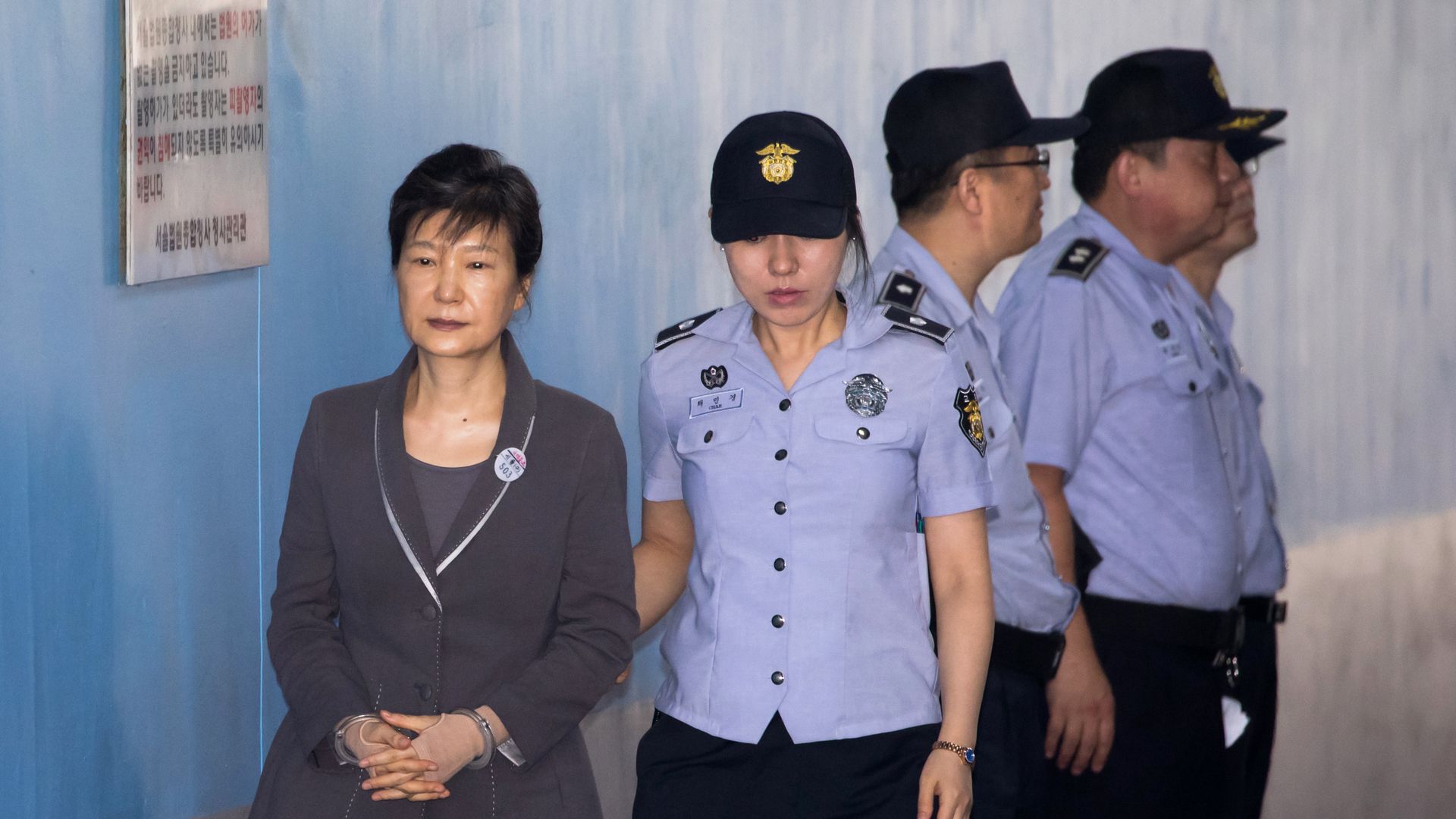 Park Geun-hye, South Korea's former president and the first in the country's history to be impeached, was sentenced to 24 years in prison last week and fined $16 million for charges of corruption, as the Korean public watched the verdict broadcast live. Park once enjoyed the honor of being not only Korea's first female president but also the daughter of a former president, Park Chung-hee.
Why it matters: The imprisonment of Park, a conservative, furthers a historic leftward shift in Korea. Long dominated by the right, the political landscape is now being seized by progressives. We can expect the battle between the opposing forces to intensify as the two sides confront each other on issues such as North Korea and the U.S.–ROK alliance.
Conservatism has ruled national politics in Korea since the establishment of the Republic in 1948. But Park is now the second conservative president to be jailed; her predecessor, Lee Myung-bak, was arrested on multiple corruption charges. With the liberal Moon government, only the third progressive administration in Korea's history, in power, conservatives have been left in disarray.
What's next: Park has been boycotting her court trials, dismissing them as "political retaliation," and it remains to be seen whether she will appeal the ruling. Lee's trials are also set to begin soon.
Gi-Wook Shin is chair of Korean Studies at Stanford University, director of the Walter H. Shorenstein Asia-Pacific Research Center and senior fellow at the Freeman Spogli Institute for International Studies.
Go deeper