How the law limits the National Guard's border role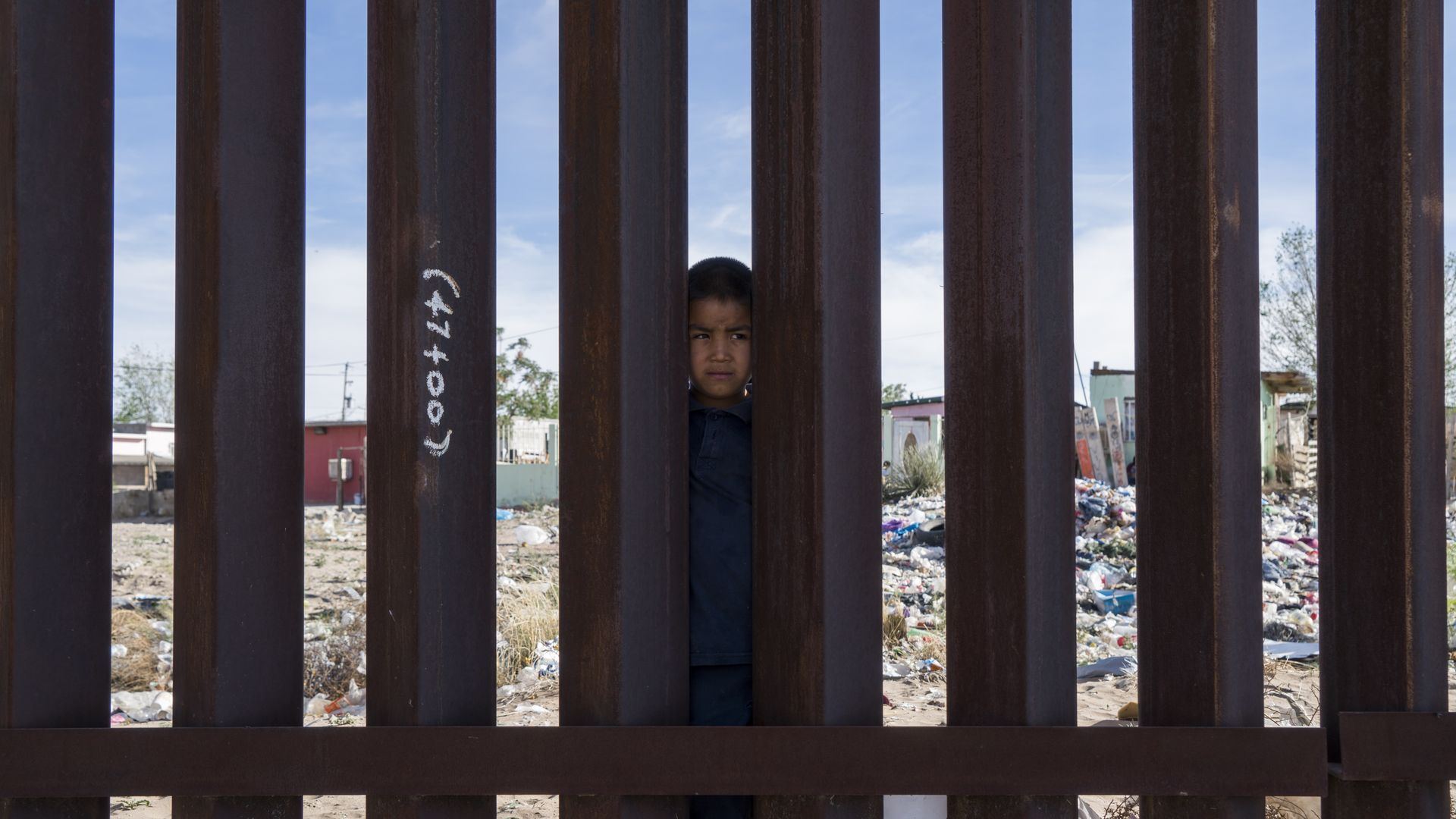 Several hundred National Guard troops are headed to the border in cooperation with requests from President Trump and Defense Secretary Jim Mattis.
Why it matters: The Trump administration has authorized up to 4,000 troops to deploy to the border, but the National Guard's role on the border is limited by law.
Who's in?
So far, only border states have been asked to send troops, but even non-border states have come out with their support or opposition to deploying their National Guard to the border:
Republican governors who've said yes: Greg Abbott of Texas, Doug Ducey of Arizona, Susana Martinez of New Mexico, Kim Reynolds of Iowa, Doug Burgum of North Dakota, Asa Hutchison of Arkansas and Kay Ivey of Alabama.
Republican governors who've said no: Brian Sandoval of Nevada.
Democratic governors who've said no: Kate Brown of Oregon, Steve Bullock of Montana.
Undecided:

Democratic California Gov. Jerry Brown has talked with DHS Secretary Kijrsten Nielson, but has not publicly commented on the issue.
Democratic Minnesota Gov. Mark Dayton has looked into the possibility, but Minnesota has not been asked to send troops yet.
Democratic Colorado Gov. John Hickenlooper has not commented as the Colorado National Guard has not been asked to deploy.
Republican Florida Gov. Rick Scott has not commented as the Florida National Guard has not been asked to deploy.
By the numbers:
250 Texas National Guard have been deployed, and Arizona has announced they will be sending 150 this week. More will likely follow.
Throwback: President Obama authorized 1,200 National Guard troops to go to the border in 2010, and President George W. Bush authorized 6,000 in 2006.
Cost: Obama's mission cost $110 million for the first year, according to the Government Accountability Office, and Bush's cost $1.2 billion.
How it works
What they can't do: The troops are not allowed to arrest, detain or even interact with immigrants attempting to cross the border, unless given special permission by Mattis. The memo said the troops will only be armed in situations where they may need it for self defense.
What they can do: Help border patrol in supportive roles such as vehicle maintenance, intelligence collecting, aerial support and building border barriers. The idea is that by the National Guard helping in these ways, border patrol officers will be more free to focus on arresting and detaining immigrants crossing the border illegally.
Authority: In this instance, governors have the ultimate authority over their state's National Guard troops, not the President. If a governor says no — such as in Nevada and Oregon — the National Guard won't deploy to the border.
Funding: There's funding from the Defense Department for up to 4,000 troops.
Timing: Mattis only authorized the use of the National Guard at the border through September 30 — around the same time that Congress's spending bill will expire, and fights over whether to fund a border wall will resume.
Go deeper