Netanyahu couldn't convince Trump to rethink Syria policy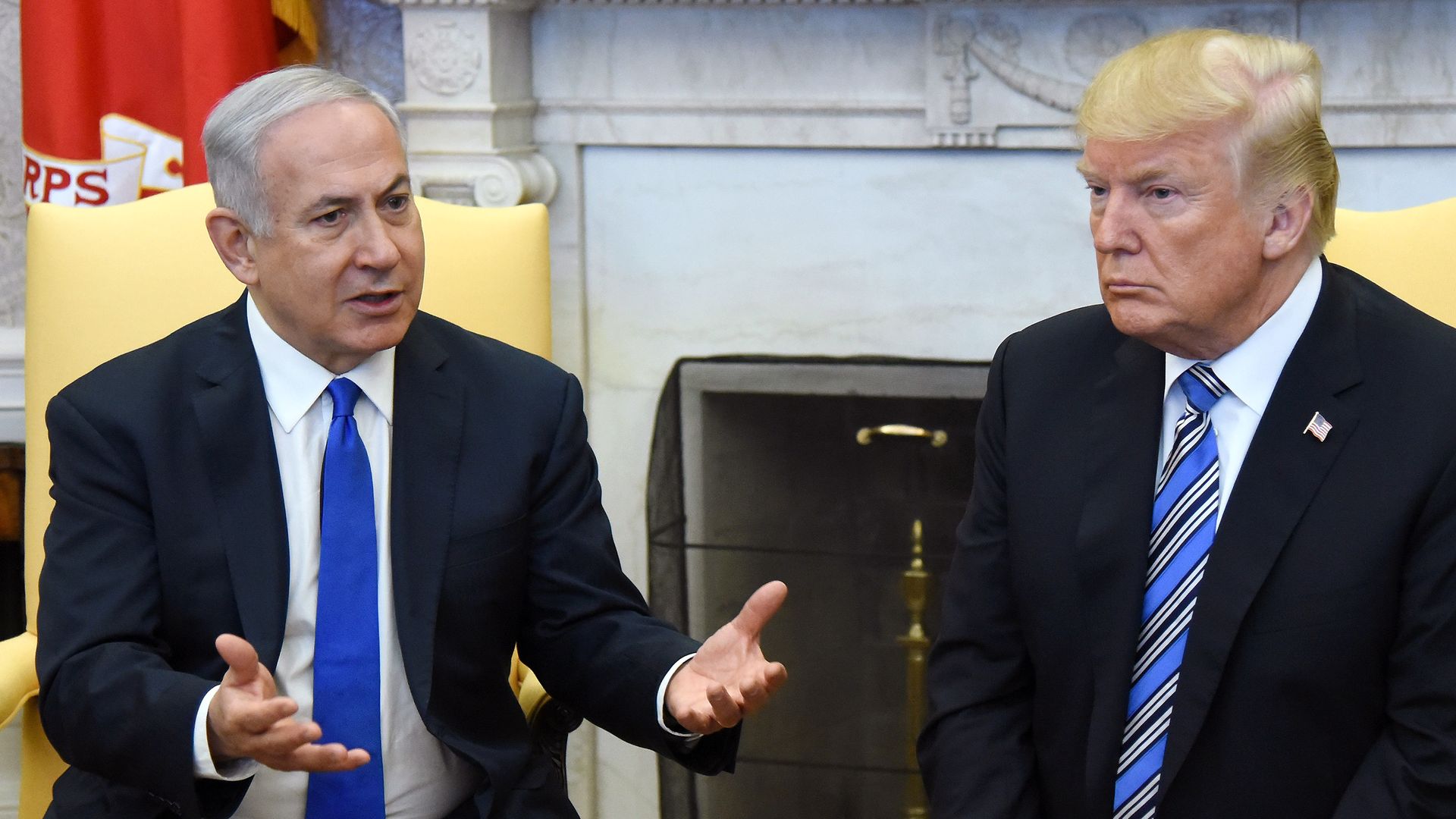 The phone call between Israeli Prime Minister Benjamin Netanyahu and U.S. President Donald Trump — which took place last Tuesday — has failed. Netanyahu could not convince Trump to rethink his decision to withdraw U.S. forces from Syria, an Israeli source briefed on the call told me.
Why it matters: Regardless of the formal statements issued by each nation, the Israeli government and security establishment is very frustrated with Trump's decision to withdraw U.S. forces from Syria. Israeli officials said the Trump administration is only interested in defeating ISIS in Syria and has no willingness to act against Iranian military entrenchment in the country. An Israeli official told me: "The Americans will support our action against Iran in Syria but the bottom line is we are on our own".
The Israeli source said Netanyahu was the one who initiated the call. The prime minister's aides asked the White House to organize the call as soon as possible last Tuesday while knowing Trump is going to have a national security council meeting on Syria the same day.
The Israeli source added that eventually "Netanyahu's call was too late"  and the president made clear he has made up his mind and that the pullout from Syria was a matter of time. This description of the call provided by the Israeli source comes after a report by AP last week which quoted two U.S. officials as saying the conversation between Netanyahu and Trump "grew tense" over the prime minister's reservations regarding Trump's policy decision.
The formal readouts of the call published by the White House and Netanyahu's office didn't provide any hints for the disagreement between the two leaders. The White House statement about the call said: "President Trump reiterated the commitment of the United States to Israel's security and the two leaders agreed to continue their close coordination on countering Iran's malign influence and destabilizing activities". Netanyahu's office statement was almost similar.
An official at the Israeli prime minister's office refused to comment on the content of the call with Trump and said: "The description of the call is an analysis by a person who didn't understand the kind of conversations and the kind of relationship Netanyahu and Trump have."
Go deeper