Visualizing the hollowing-out of local media
In a plea to save their own paper, Denver Post editors printed this photo on the cover of today's opinion section, showing 142 members of the newsroom staff on May 15, 2013, and the toll that layoffs and turnover have taken since then.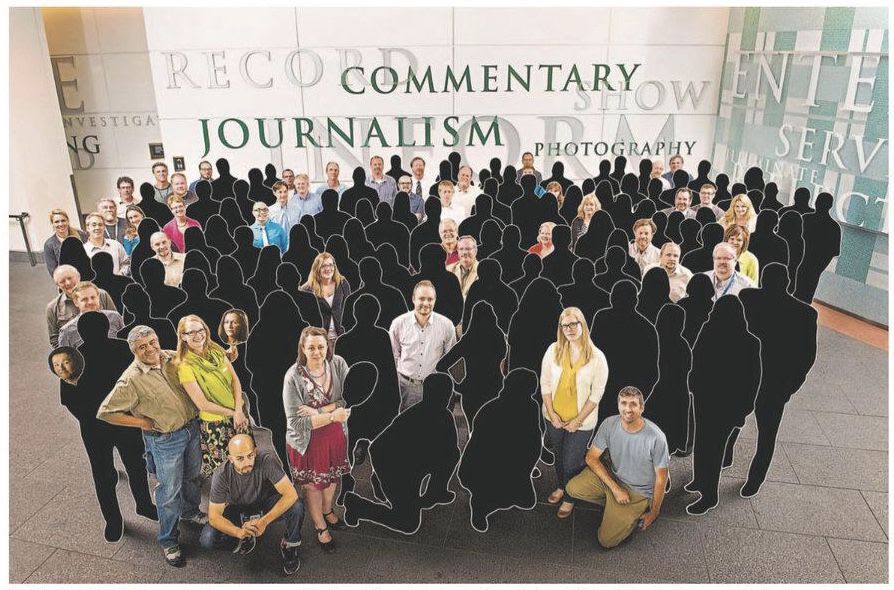 The paper says the newsroom has shrunk from more than 250 to fewer than 100 today, and "at least two dozen more journalists will be leaving The Post [beginning tomorrow] because of layoffs."
In an editorial headlined "As vultures circle, The Denver Post must be saved," the paper writes: "The cuts [are] backed by our owner, the New York City hedge fund Alden Global Capital ... Consider this editorial ... a plea to Alden — owner of Digital First Media, one of the largest newspaper chains in the country — to rethink its business strategy across all its newspaper holdings."
Go deeper