Trump drives surge in protests, activism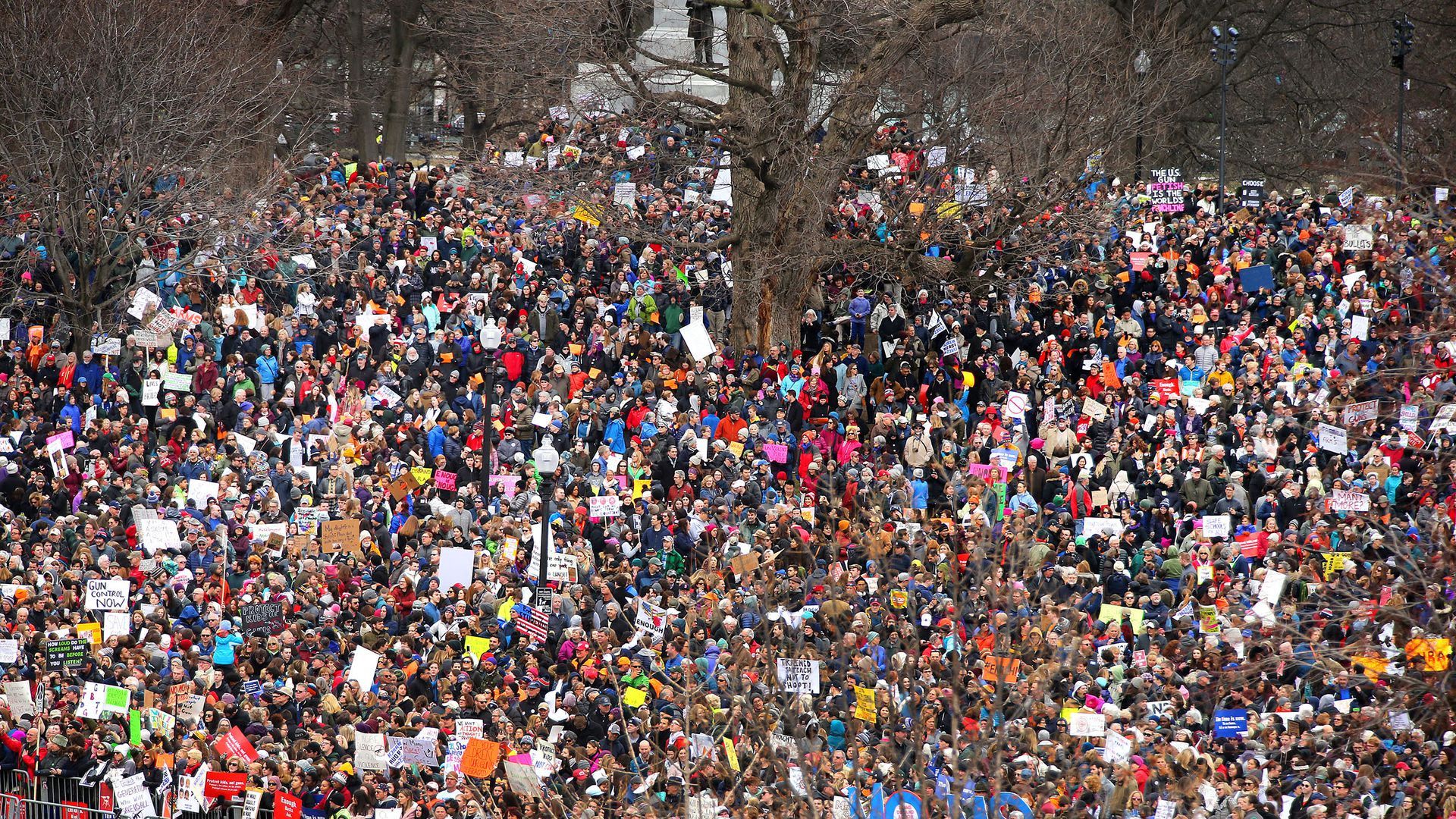 "Rallying nation: In reaction to Trump, millions of Americans are joining protests and getting political," by WashPost's Mary Jordan and Scott Clement:
"Tens of millions of Americans have joined protests and rallies in the past two years, their activism often driven by admiration or outrage toward President Trump, according to a Washington Post-Kaiser Family Foundation poll showing a new activism that could affect November elections."
"One in five Americans have protested in the streets or participated in political rallies since the beginning of 2016. Of those, 19 percent said they had never before joined a march or a political gathering."
"Overwhelmingly, recently motivated activists are critical of Trump. Thirty percent approve of the president, and 70 percent disapprove."
Why it matters: "[M]any said they plan to be more involved politically this year, with about one-third saying they intend to volunteer or work for a 2018 congressional campaign."
Go deeper