How Trump governs by bluffing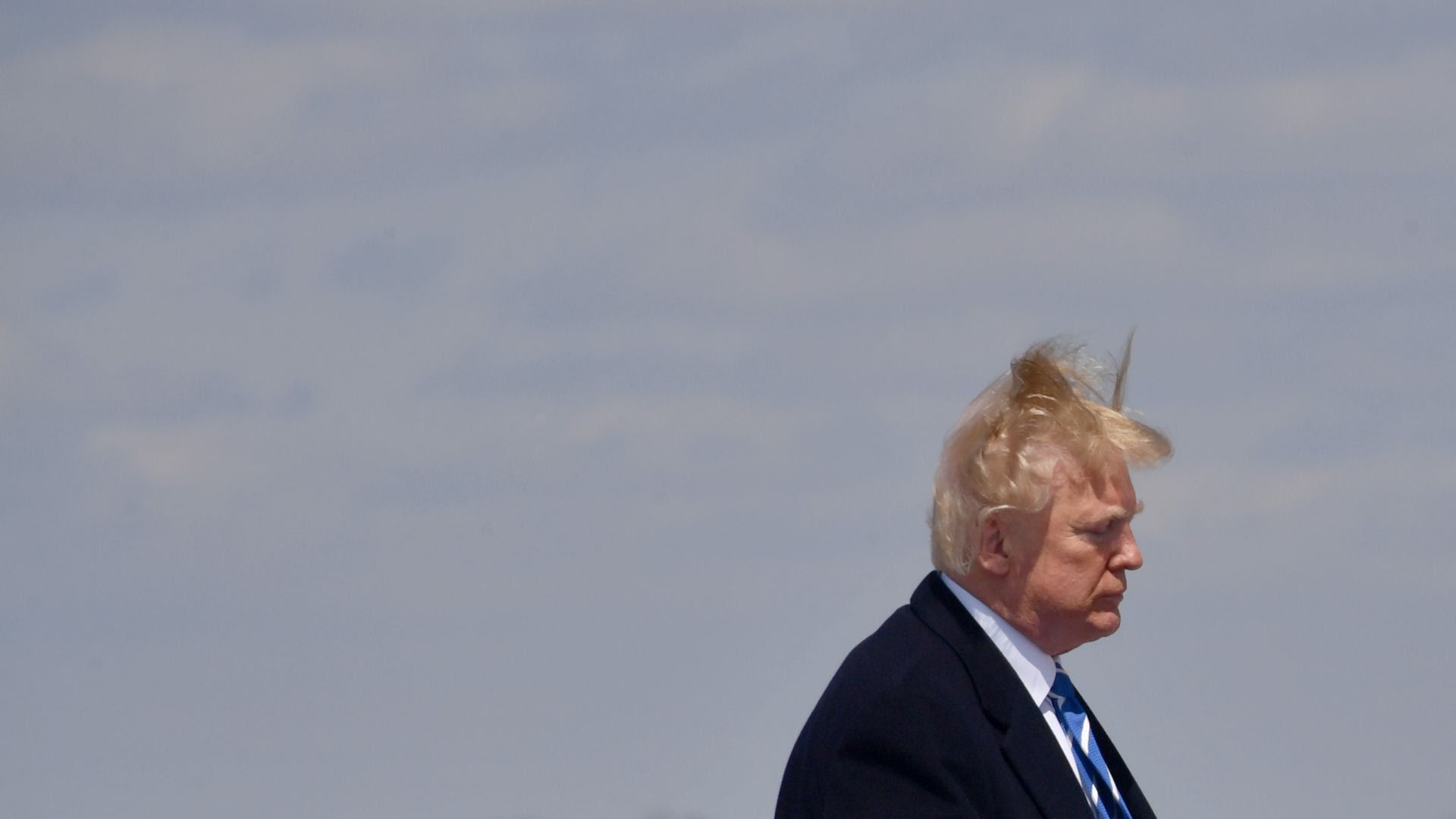 With his announcement yesterday that he's considering $100 billion more tariffs on Chinese goods, President Trump created confusion within his administration and abroad because of a negotiating style you could call "governing by bluffing."
This is how he has lived his whole life: promising big things, and creating on-the-edge, "Apprentice"-style drama — then changing his mind.
He threatened to veto a spending bill that conservatives hate, then signed it.
He announced stiff tariffs on imports of steel and aluminum, then the administration started negotiating tons of carve-outs.
He talks of war with North Korea, then agrees to meet with Kim Jong-un.
He muses openly of replacing top aides, including White House Chief of Staff John Kelly, then lets them stay.
How Trump views negotiating, based on conversations by Jonathan Swan and me:
Unlike most politicians, he sees the "announcement" not as the rollout of a policy, but as the starting point for negotiations.
The word Trump uses all the time privately, and sometimes publicly, is "flexible." Everything is up for negotiation. Everything is zero sum.
And he always needs a scorecard, to know minute-by-minute who is "winning." With foreign countries like China, his scorecard is the trade deficit. 
So the bluff is really just his extreme, gambler's negotiating style: Make a maximalist ask, frame the debate around that, and go from there, improvising all the way.
It worked sometimes in his business career but it also failed a bunch, most spectacularly in Atlantic City when his casinos went bust and he temporarily gave his life over to his creditors.
It's too early in his presidency to tell definitively whether his negotiating tactics will work in international relations.
As Eurasia Group's Ian Bremmer points out, Trump has already gotten some concessions out of the Chinese and South Koreans, so the approach hasn't been a total failure.
A source close to Trump tells us: "Being a 'bluffer' only works when you have a history of actually following through. Trump has followed through on his threats enough that it's impossible to determine what he's really thinking."
Be smart: Trump is right that his wild unpredictability gives him leverage and keeps people guessing. But his style stirs wild uncertainty and market volatility daily.
Go deeper