Trump says Amazon "not on an even playing field"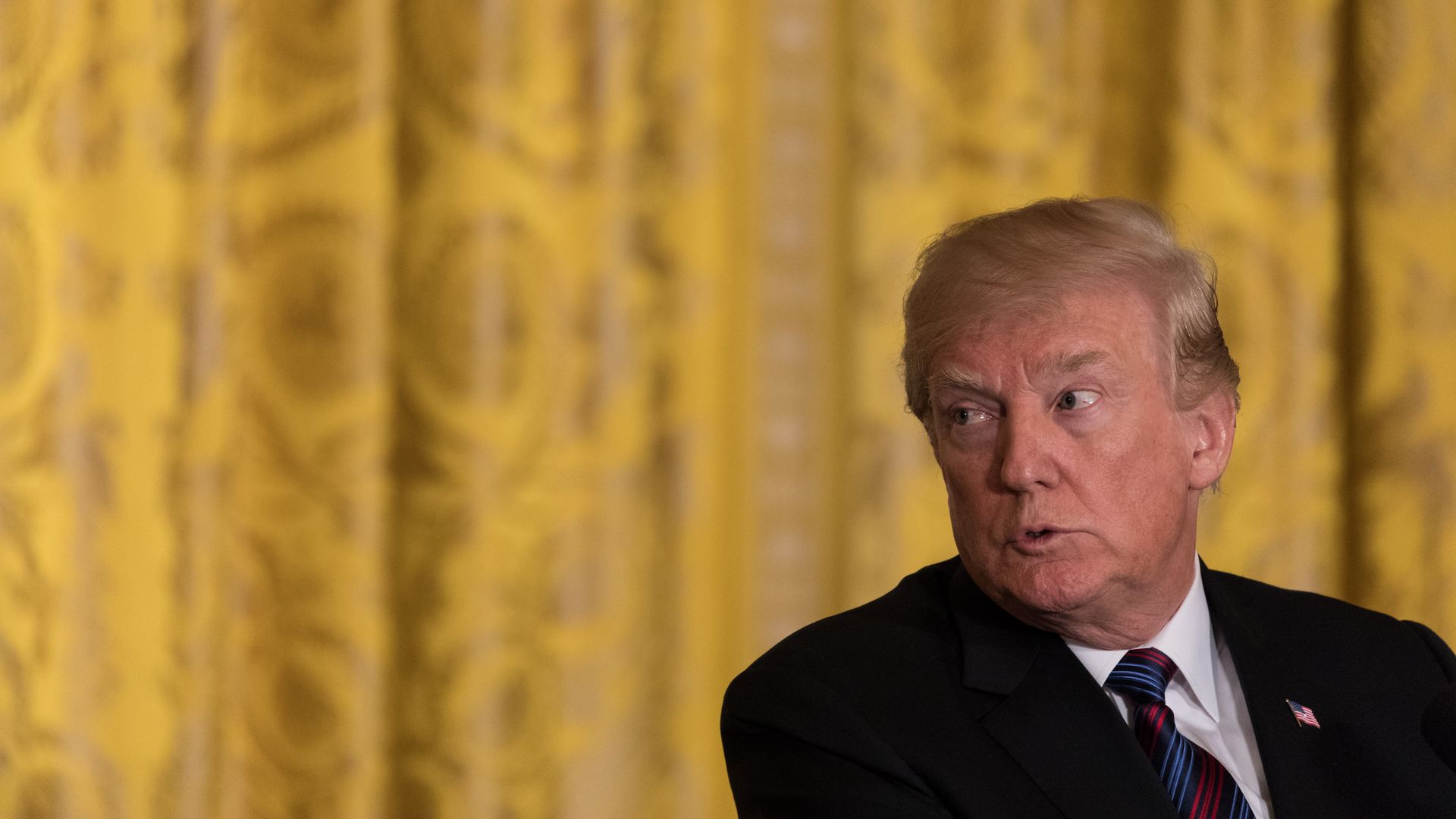 "They have a tremendous lobbying effort, in addition to having the Washington Post," President Trump told reporters today as he was traveling back from West Virginia on Air Force One, according to the pool report.
Asked whether he's looking at taking action on Amazon: "We'll see what happens. The Post Office is not doing well with Amazon... we're going to see what happens. The playing field has to be leveled... I'm going to study it and we're going to take a pretty serious look."
Why it matters: Bloomberg reported earlier this week that the White House isn't considering any action on Amazon.
Go deeper