NBCU releases its own video ad viewership standard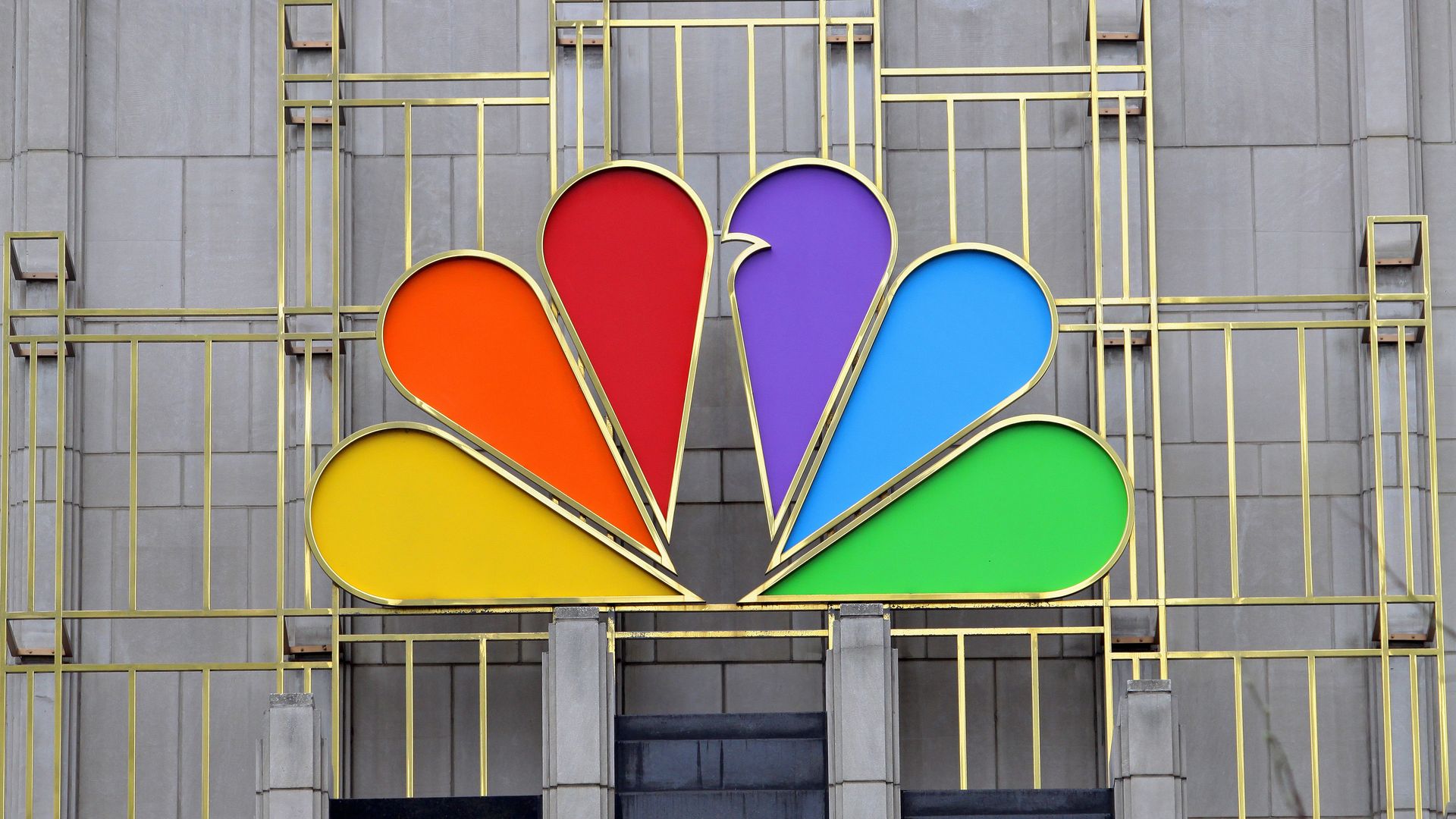 NBCUniversal announced Thursday a new advertising metric called CFlight, which will measure all advertising impressions across every NBCU viewing platform — whether those ads were consumed live, on-demand, on linear TV or digital platforms. The network hopes this new way of measuring viewership will be eventually adopted by the entire industry as a new currency for buying and selling ads.
Why it matters: The industry group that traditionally creates and enforces uniform measurement standards for all media companies, The Media Rating Council (MRC), has proposed a similar standard — and competitors have tested similar ideas. However, that's taken some time to implement, so the industry has taken things into its own hands to speed up the process.
Our thought bubble: The same thing happened with viewability standards — specifically, whether an ad loads to the point of completion — in 2015. GroupM, a leading digital advertising agency, eventually rolled out their own standard, which essentially became adopted by the industry. The MRC's own standard became more widely adopted months later.
The MRC is an industry-funded watchdog group with a very small staff. It is responsible for a whole host of things, including auditing media, advertising and measurement companies. The industry is mostly in alignment about their efforts, but feels the need to roll out like-minded programs faster than the MRC can do by itself.
Network executives have been talking about creating a unified standard for months. To them, the current standards only take linear television viewership into account and ignore video that's being consumed digitally. The media landscape and consumer habits are shifting rapidly towards digital viewing, making linear measurement as a standalone metric obsolete.
"We have waited for the industry standard and it hasn't happened. We can no longer wait because viewership is moving so much further to digital. Consumers are viewing content wherever, whenever they want."
— Laura Molen, EVP, Lifestyle and Hispanic Advertising Sales, NBCUniversal
Molen notes that NBCU is very confident agencies and marketers will work with the network because "they see what we see" and are looking for solutions now. She added, "I think industry would like to all be aligned — that's what we hear from clients."
According to NBCU, the impressions-based metric will be based on a composite score developed from independent, third party sources to equate linear and digital media viewing. In doing so, they're guaranteeing on a digital video view to completion, meaning the view only counts if the impression was watched entirely. 
NBCU is rolling out this update ahead of their annual upfront, an advertising presentation to clients and agencies. Networks try to sell as much ad inventory as possible ahead of their upfront season.
What they're saying:
TV ratings giant Nielsen: "We support NBCU's efforts to evolve measurement, and Nielsen's TV and digital ad currency play a critical role. We've been working closely with NBCU and other key industry leaders on solutions to expand the currency definition so that it takes into account cross-device consumer viewing behavior as well as media owners' desire for more flexibility in receiving currency credit for audiences to ads."
Go deeper