Fully eradicating ISIS may not be possible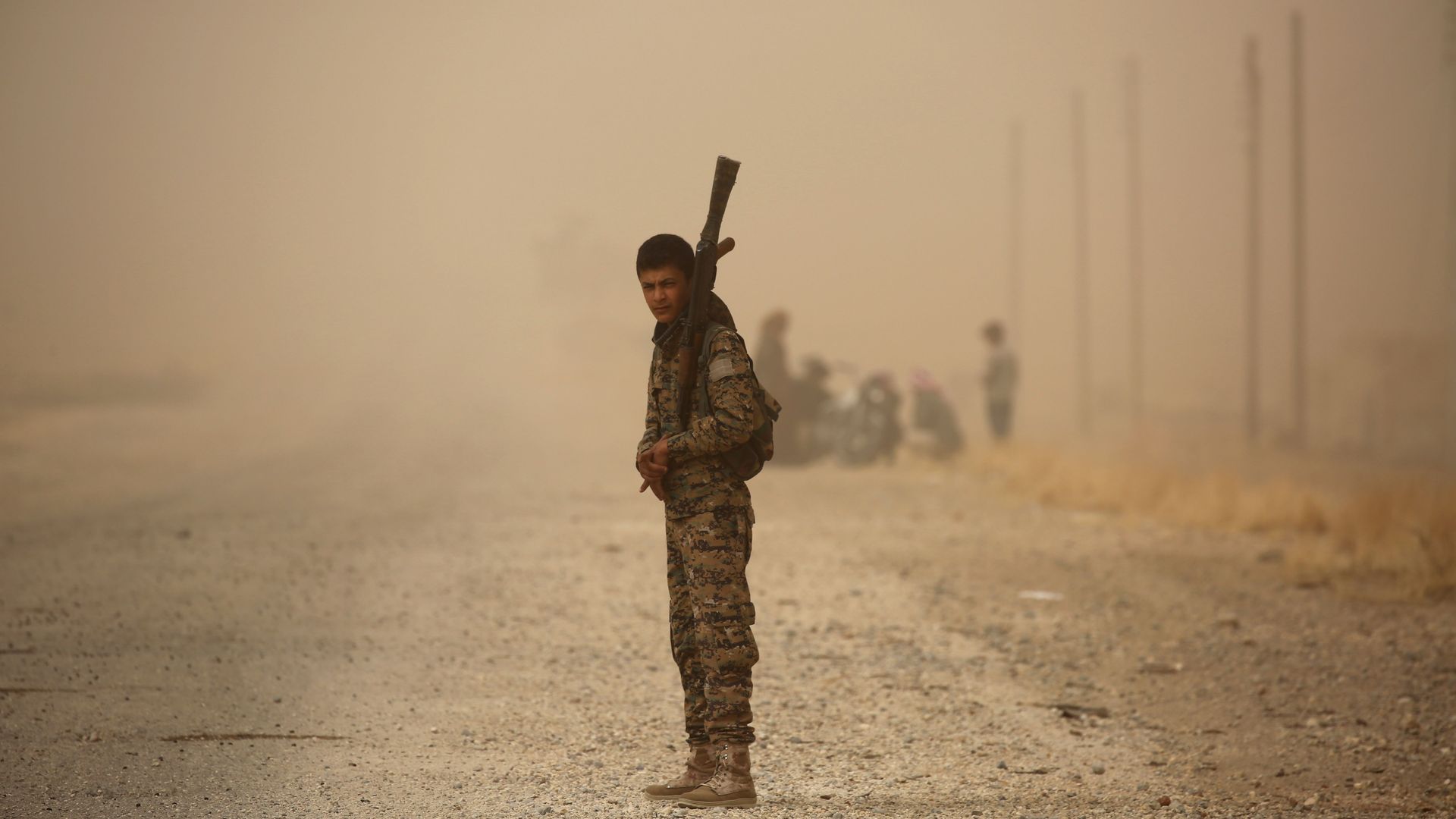 The White House said this week that the U.S. military mission in Syria is coming to a "rapid end," and President Trump has expressed his desire for a speedy withdrawal as soon as ISIS is defeated. But David Miliband, the former U.K. foreign minister, tells Axios "it's much more likely that you're going to have ISIS x.0, 3.0, 4.0, 5.0, than you're going to see the 'end' of it."
The bottom line: Miliband, who now heads the International Rescue Committee, says "the whole theory of 'slice off the head and it'll be fine' doesn't really work," because ISIS is "a movement, not an organization." He says without establishing a political framework in Syria, "Development policy, humanitarian policy, frankly security and military policy will not work."
Until there are legitimate institutions and political leadership in place in Syria, "you're going to have terrorist organizations that are going to be able to exploit" the situation, Miliband says.
Senator Tim Kaine says it doesn't help that the administration has "not articulated" a broader strategy in Syria."Is it to defeat ISIS? Topple Assad? Check Iran? Contest Russia? Protect Syrians from humanitarian crisis? The Administration owes Congress and the public a strategy, and I plan to hold their feet to the fire until we see one," he told Axios.
Go deeper: ISIS is dispersed, not destroyed ; The high stakes of a U.S. withdrawal from Syria
Go deeper