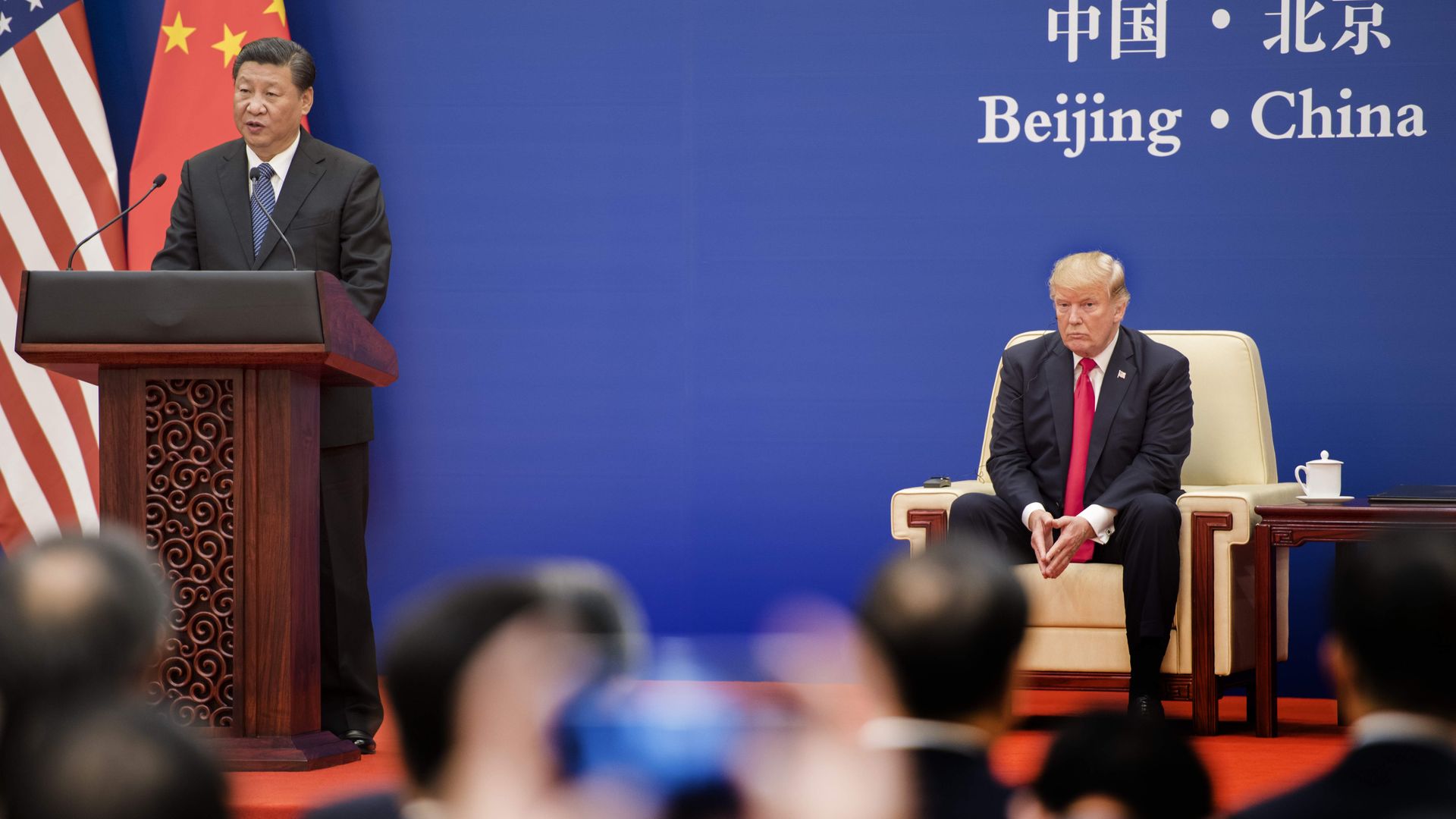 China is launching a World Trade Organization challenge to President Trump's proposed tariffs, the FT's Shawn Donnan reports.
Why it matters: "Beijing said the US's proposed tariffs, unveiled earlier this week, represented a 'serious violation' of global trading rules because they discriminated against Chinese goods and violated the tariff limits Washington had made commitments to."
How it works, via MarketWatch: "The Chinese move triggers a 60-day waiting period before it can then request adjudication by a panel if the dispute isn't solved bilaterally."
The big picture: Leverage will play a major role in a potential U.S.-China trade war, the W.S.J.'s Greg Ip notes in a column posted today.
China has political leverage: Retaliatory actions could hit Trump-country soybean farmers and aircraft-producing Boeing. They could also change their buying patterns of U.S. Treasury bonds.
But the U.S. has economic leverage: China imports so much soy that tariffs will put a crunch on domestic consumers. Hitting Boeing takes away their ability to muscle competitor Airbus. And buying fewer Treasury bonds could cause their own currency to spike, making Chinese goods more expensive overseas.
But, but, but... A former U.S. official told the FT:
"The one thing about trade wars is that the side that wins is the side that is most united. And no one is not going to be united on the Chinese side because you can't be... The problem [with the Trump administration] is they are winging it rather than having a comprehensive thoughtful strategy and that's really dangerous."
Go deeper