China bans online retailers from selling the Bible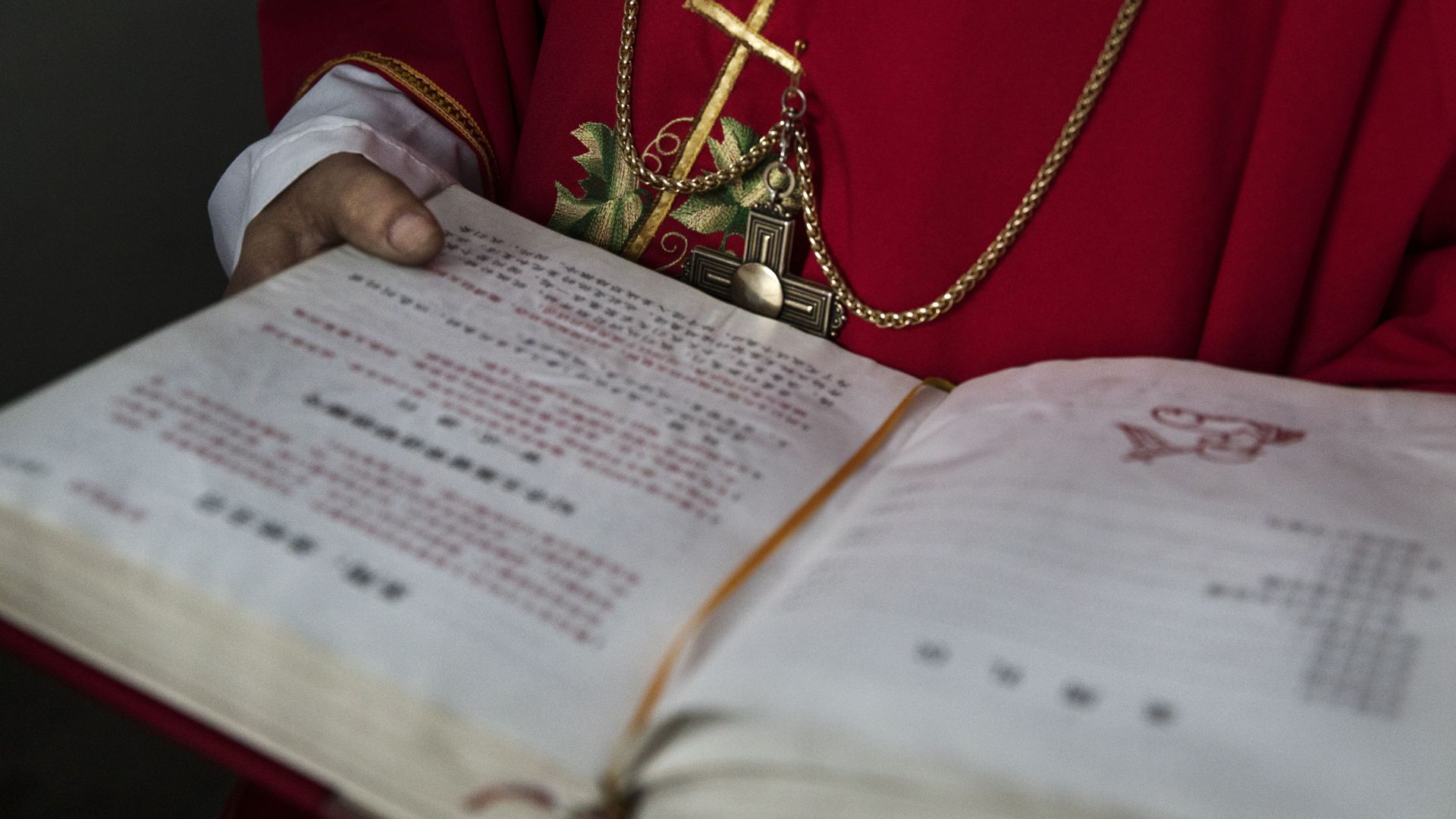 Online retailers in China are no longer allowed to sell the Christian Bible, reports the New York Times, as the Chinese government continues its crackdown on religion and the influence of Christianity in the country.
Why it matters: Censorship has always been an issue in China and it continues accelerate, especially within its digital borders, as President Xi Jinping consolidates his power. The government's efforts to ban online sales of the Bible serve as the latest example of Xi's attempts to assert his control over what he sees as promoting China's traditional values.
Details: The government announced the ban over the weekend, and it took effect this week. "By Thursday, internet searches for the Bible came up empty on leading online Chinese retailers, such as JD.com, Taobao, and Amazon," the Times writes.
The Times also notes that unlike other major religions in China, Christianity is the only one whose holy text cannot be sold through "the normal commercial channels," and online retailers served as a loophole to getting around that.

Yes, but other religious texts, like Taoist classics, Buddhist sutras, and the Quran are still available online.
Timing: The ban follows a series of recent government regulations that have successfully clamped down on Christianity and Islam while promoting other religions, such as Buddhism and Taoism — religions that Xi sees as representing more traditional values. It also comes as China and the Vatican are in negotiations to bring an end to the country's underground Catholic churches.
Go deeper