Apple's new Mac Pro won't arrive until 2019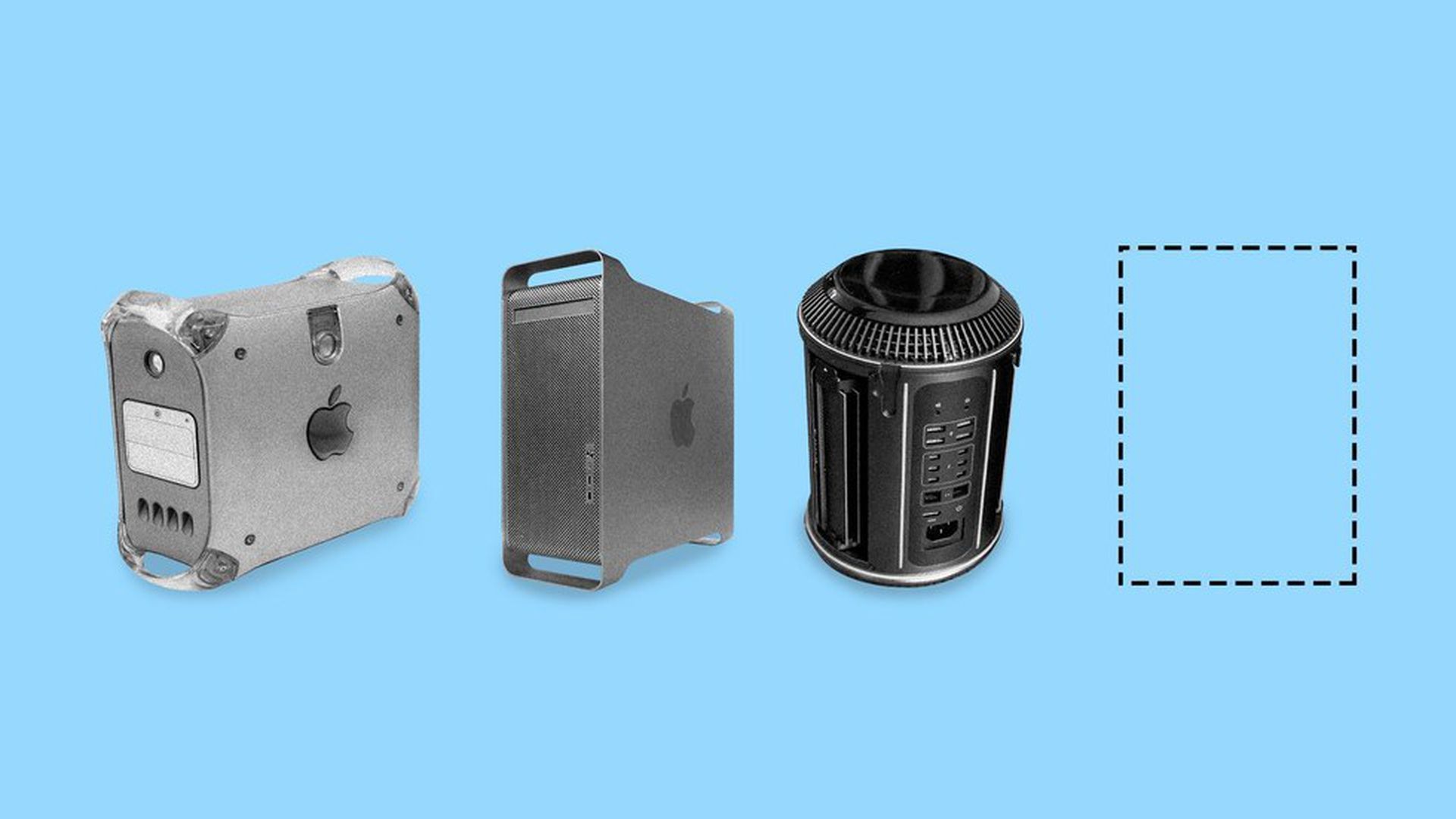 Apple has confirmed to TechCrunch that a new high-end desktop Mac won't be released until next year. In a briefing with Axios and other reporters last year, it had said the redesigned Mac Pro wouldn't arrive in 2017 but stopped short of promising it would come this year either.
Why it matters: Apple doesn't usually signal when new products are coming, but in this case it wants its most loyal customers to be able to plan their purchases.
"We want to be transparent and communicate openly with our pro community so we want them to know that the Mac Pro is a 2019 product," Apple senior director Tom Boger told TechCrunch. "It's not something for this year."
As TechCrunch points out, it also makes business sense for Apple to let professional customers know there isn't a new high-end desktop model coming. It could lead some to decide they want to get an iMac Pro or other existing model in the mean time.
Apple declined to comment further.
Apple has stuck with the existing cylindrical Mac Pro design, introduced in 2013, but has offered only modest upgrades in the almost five years since. Last year it introduced a new high-end iMac, known as the iMac Pro, to help tide users over until the redesigned Mac Pro is ready.
Go deeper: Why the old Mac Pro proved so hard to upgrade.
Go deeper