YouTube shooting could draw tech further into gun control debate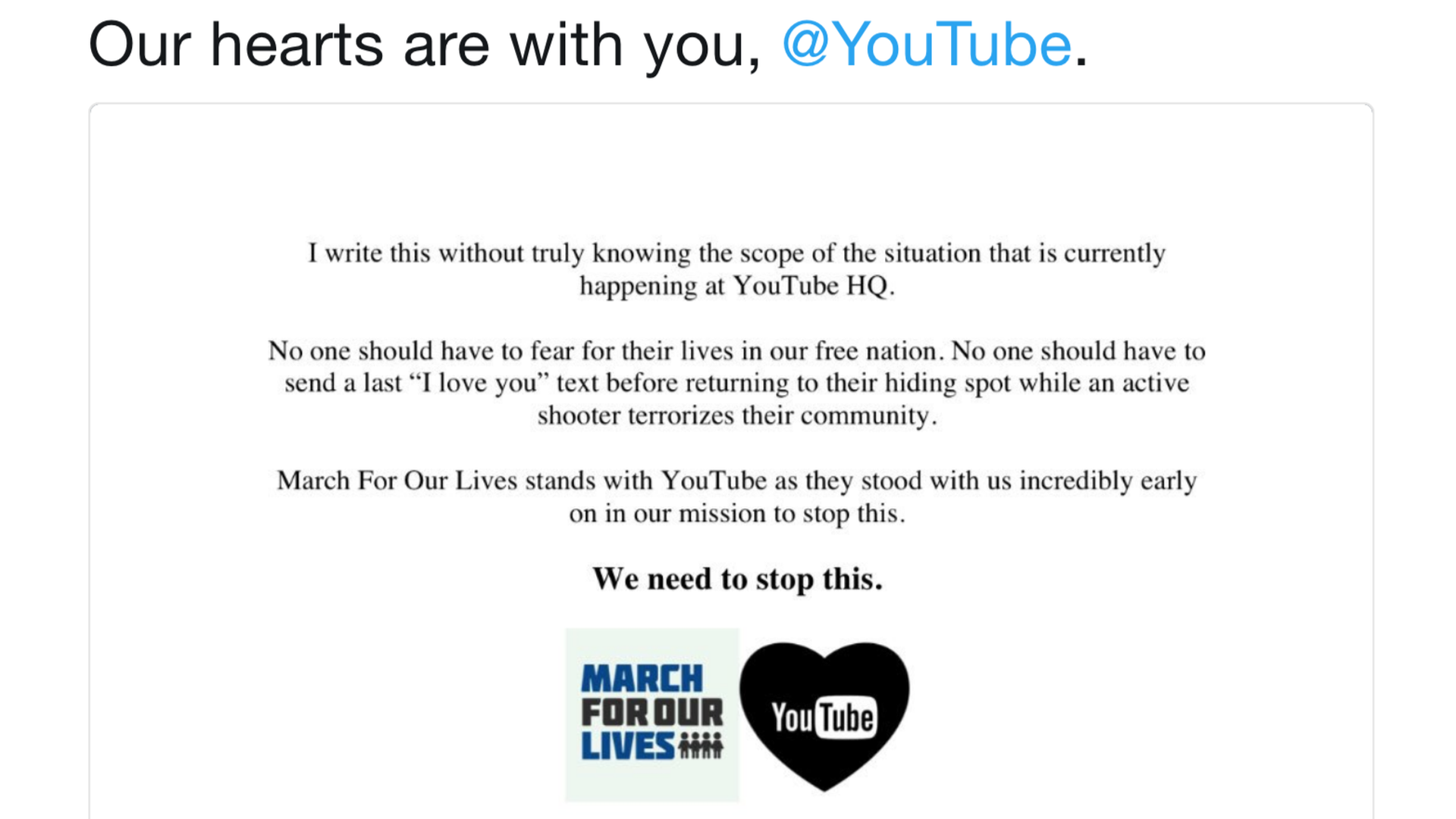 Workers at YouTube are still reeling from Tuesday's shooting. But as the healing effort begins, one question is whether Google and other Silicon Valley companies will be even more vocal in the ongoing national debate over gun control.
The bigger picture: Google has been understandably focused on its own employees in the immediate aftermath, but already some others in tech are viewing the event as more evidence that tougher gun laws are needed.
"Another tragedy that should push us again to #EndGunViolence," Uber CEO Dara Khosrowshahi said in a tweet on Tuesday, after expressing his support to workers at Google and YouTube.
At the same time, student organizers of the March For Our Lives rally quickly took to social media to offer solidarity with those at YouTube.
"The YouTube HQ shooting is proof that this is NOT just schools," wrote Jaclyn Corin. "Our country has a GUN problem. End of story."
March organizers also noted YouTube's early support of their efforts.
Earlier: YouTube last month banned videos promoting the sale of guns or detailing the assembly of firearms, drawing the ire of the NRA.
Go deeper