Police: YouTube shooter went to gun range morning before incident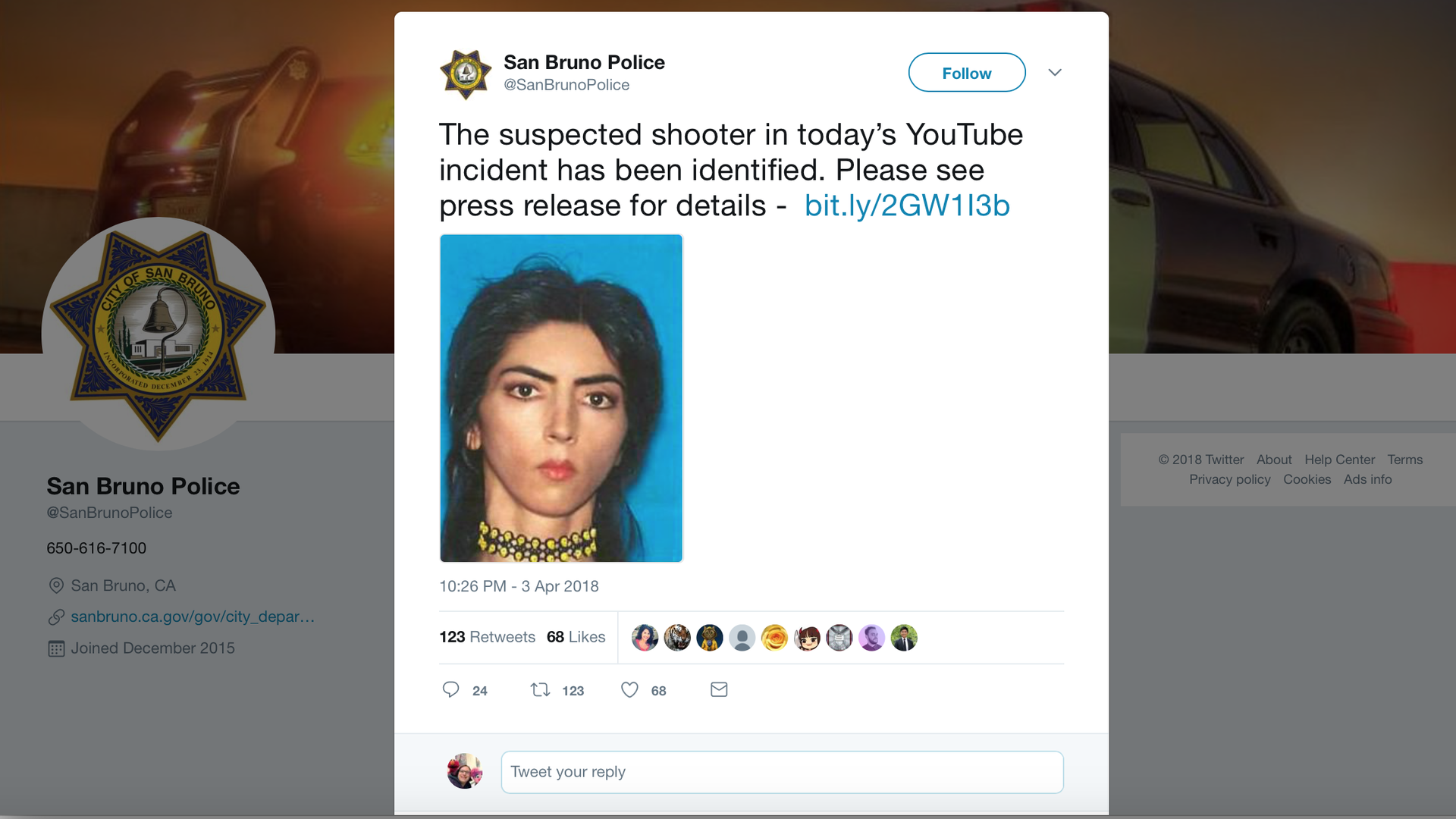 San Bruno police said Wednesday that Nasim Najafi Aghdam, the suspect in the YouTube shooting, went to a gun range Tuesday morning, shortly before going to the company's headquarters and opening fire. Police also confirmed they believe Aghdam was motivated by her anger toward company for limiting access to her videos.
The bottom line: Police say Aghdam, who died at the scene from an apparent self-inflicted gunshot wound, had no specific connection to any of the three people who were wounded in Tuesday's shooting.
At a press briefing on Wednesday, police also said:
Aghdam apparently entered YouTube through a parking lot.
Police have secured her vehicle, and agencies are serving two search warrants at homes in Southern California.
The gun was legally possessed and owned.
Go deeper: How the YouTube shooting could draw Google and other tech companies deeper into the gun control debate.
Go deeper