The high stakes of a U.S. withdrawal from Syria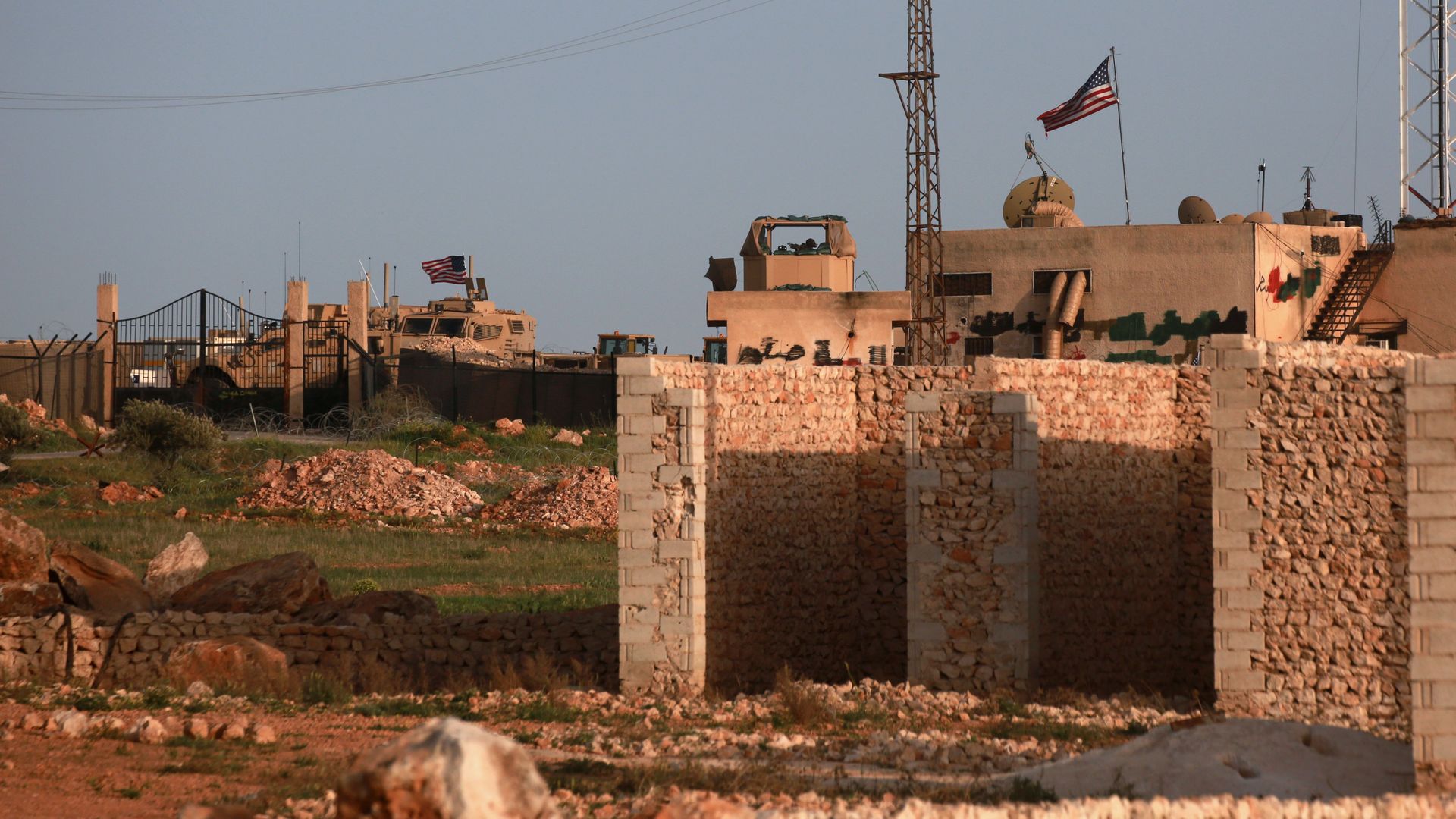 President Trump surprised allies, adversaries, and even some advisers last Thursday when he said the U.S. would be pulling out of Syria "very soon." The clearest indications of what happens next came in statements today from Press Secretary Sarah Sanders and Director of National Intelligence Dan Coats.
The bottom line: Sanders confirmed that the Trump administration is taking the idea of pulling out of Syria seriously — but said the anti-ISIS fight isn't finished yet, and there are no immediate plans to withdraw. That shows "the president's top military advisers ... have succeeded — at least for now — in persuading an impatient commander in chief not to order a quick withdrawal," per the NY Times.
Trump's rationale for pulling out: The U.S. is in Syria to defeat ISIS, and ISIS is very nearly defeated. Sanders echoed those comments, but said the U.S. will remain until the job is done and "consult with our allies and friends regarding future plans."
Consider this: While Trump's administration was discussing potential U.S. withdrawal, the leaders of Iran, Russia and Turkey were holding a press conference saying they plan to rebuild Syria.
Withdrawing from Syria altogether would arguably be Trump's most significant foreign policy step yet, and a break from how he has handled other military conflicts as president.
The Afghanistan example: After calling for a withdrawal for years, Trump actually announced a troop increase last year. One concern he cited: setting a timetable for withdrawal would embolden the enemy.
Those against withdrawal from Syria argue that the same is true there — pulling out could create a vacuum, and lead either to the re-emergence of ISIS or the emergence of another insurgent force.
Meanwhile U.S. adversaries, including Iran, Russia, and the Syrian regime, aren't going anywhere. A U.S. retreat could help them grow their influence in Syria and the wider region.
What's next: Coats said that after Trump's comments there was an "all hands-on deck" conversation about how to proceed in Syria. He said an announcement will be made "relatively soon" on next steps.
Go deeper