Updated Apr 4, 2018 -

World
China needs seat at the table with U.S., Koreas during nuclear talks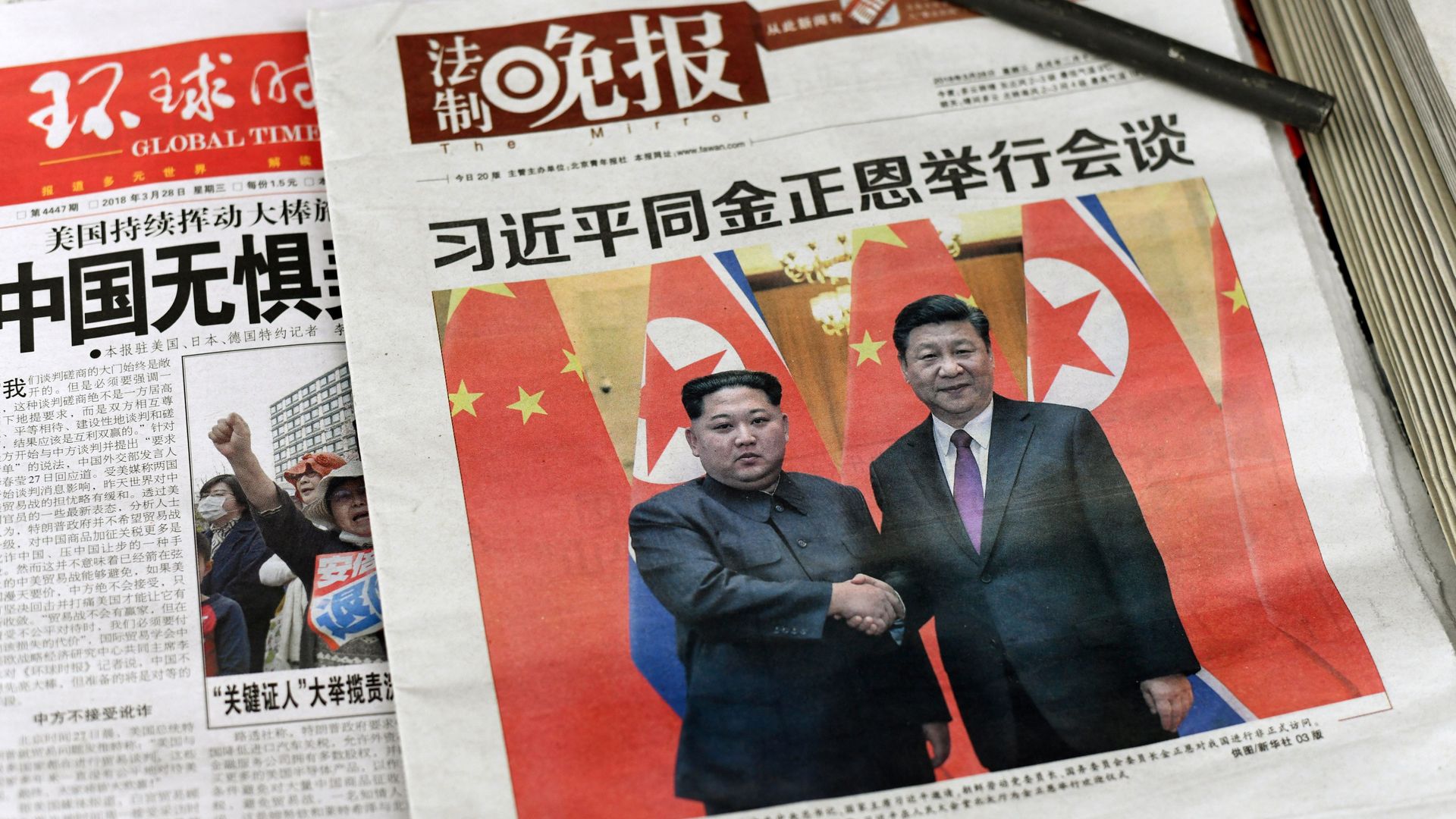 In agreeing to meet with North Korean leader Kim Jong-un, President Trump may have believed that he could strike a deal to finally denuclearize the regime. After Kim's surprise meeting with Chinese president Xi Jinping, however, Trump may now have to rethink his strategy.
Likewise, South Korean President Moon Jae-in's hope for a trilateral summit between the two Koreas and the United States, which would undermine China's influence, has also turned out to be nothing more than a pipe dream.
Why it matters: Despite recent tensions, China remains North Korea's most important ally and has a clear role to play in addressing its nuclear program.
In truth, Trump needs Xi as much as Kim does. The heads of state of the U.S. and North Korea have never before engaged in talks, and the two countries are clearly not on anywhere near the same page. The North Korean problem is not a bilateral issue, so China's involvement at some point will be inevitable. It only makes sense, then, to keep China involved in the process early on rather than deal with complications arising from a later intervention.
What's next: Kim's visit to Beijing should be followed up by four-party talks between the two Koreas, the U.S. and China — after his meetings with Moon later this month and with Trump soon afterward. Although Japan and Russia will demand seats at the table, this tighter framework will help narrow gaps among the primary stakeholders. Ironically, the four players who together determined the unfortunate fate of the Korean peninsula in 1953 might be destined to work together again, this time for the good.
Gi-Wook Shin is chair of Korean Studies at Stanford University, director of the Walter H. Shorenstein Asia-Pacific Research Center and senior fellow at the Freeman Spogli Institute for International Studies.
Go deeper