Analyst: Trump tweets may trigger foreign scrutiny of Amazon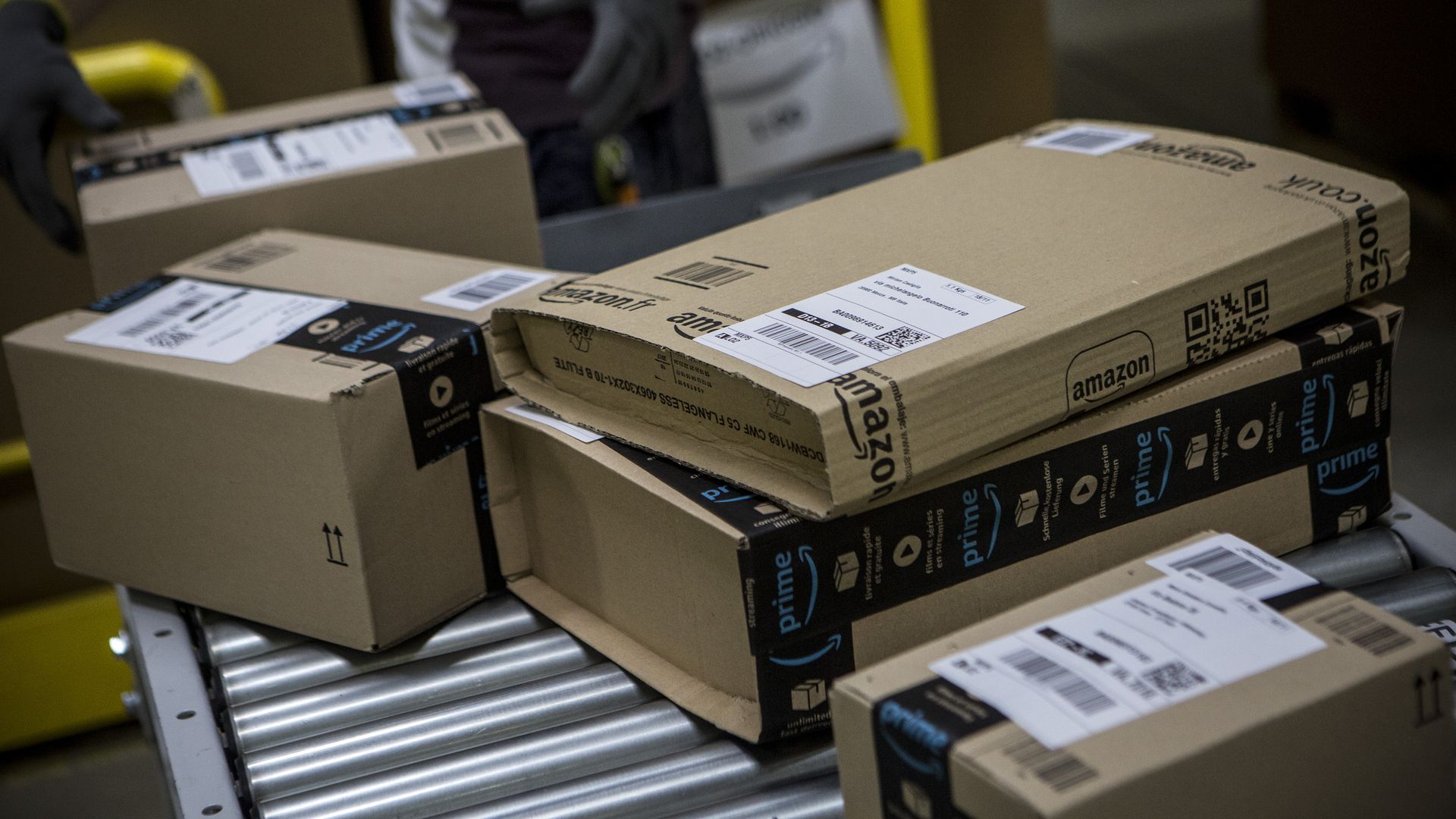 Trump's attacks on Amazon are likely to put the company under added tax scrutiny by foreign governments, according to a report by Wells Fargo.
Why it matters: Ken Sena, a senior analyst with the bank, said Trump's multi-day Twitter rant regarding retail closures and his "perceptions of Amazon tax evasion stand to play well to some foreign and state governments who conceivably share the president's concerns."
Sena wrote:
"As the potential exists for the rhetoric and tweet barrage to intensify, we see the president's actions as potentially stirring additional scrutiny of Amazon, beyond the Federal government, particularly where tax is concerned."
"This is likely true even though many of us remember the Presidential debate where we heard from the President how not paying federal taxes 'makes me smart.'"
The European Union has already had Amazon, as well as the rest of American big tech companies, under its gaze:
In October, the EU ordered Amazon to pay $294 million because of an "illegal tax advantage."
Last month, the EU said it may charge all the big tech companies a digital tax of 3% on gross revenue in individual countries.
Tesla's potential hit: Brian Johnson, an analyst with Barclay's, says Tesla may become another victim of Trump's most recent tirades, in this case his trade tariffs against China.
China has added a 25% levy on top of an already-existing import tariff on foreign cars. Currently, a Tesla Model S 100D costs $148,000 in China, versus $94,000 in the U.S. The new tariff will go on top of that.
Last year, Tesla sold 17% of its cars in China. Unlike most other carmakers, Tesla doesn't manufacture any vehicles in China.
Go deeper