Trump wants to send the U.S. military to defend the border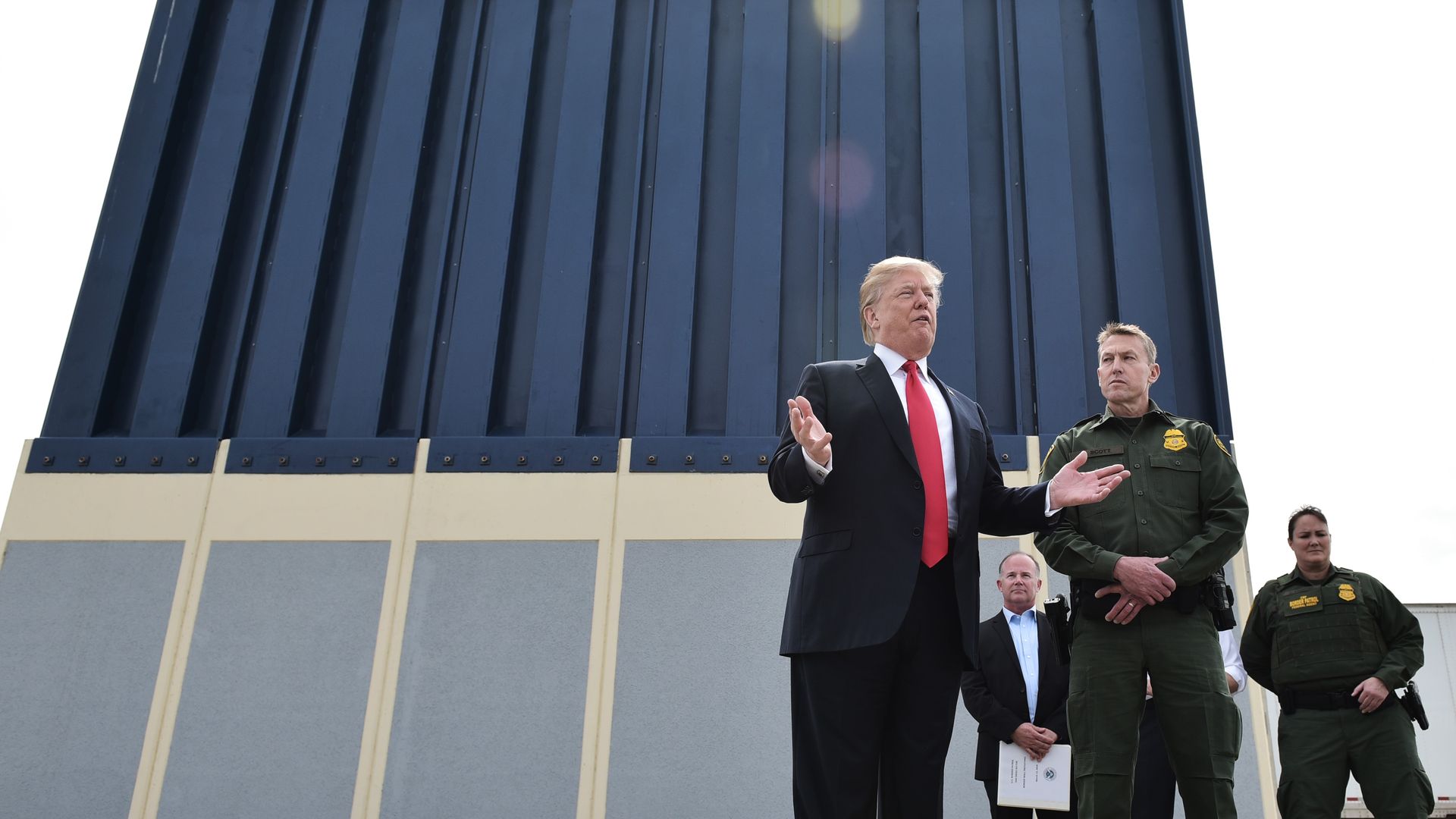 President Donald Trump said that he wants to send military troops to defend the southern border with Mexico until a wall is built. His comments came during a meeting with the leaders of Estonia, Latvia and Lithuania at the White House on Tuesday.
We are going to be guarding our border with our military. That's a big step ... We cannot have people flowing into our country illegally, disappearing and, by the way, never showing up for court.
— President Trump
Update: The White House released a statement Tuesday night, specifying that the administration's strategy for combatting "the growing influx of illegal immigration, drugs and violent gang members from Central America" includes using the National Guard and pressuring Congress to close immigration loopholes.
Trump has made these decisions following briefings from Defense Secretary James Mattis, Homeland Security Secretary Kirsten Nielsen, Attorney General Jeff Sessions, Chairman of the Joint Chiefs General Joseph Dunford, Chief of Staff John Kelly, and others, according to the White House.
Go deeper