The charges each defendant in Mueller's probe is facing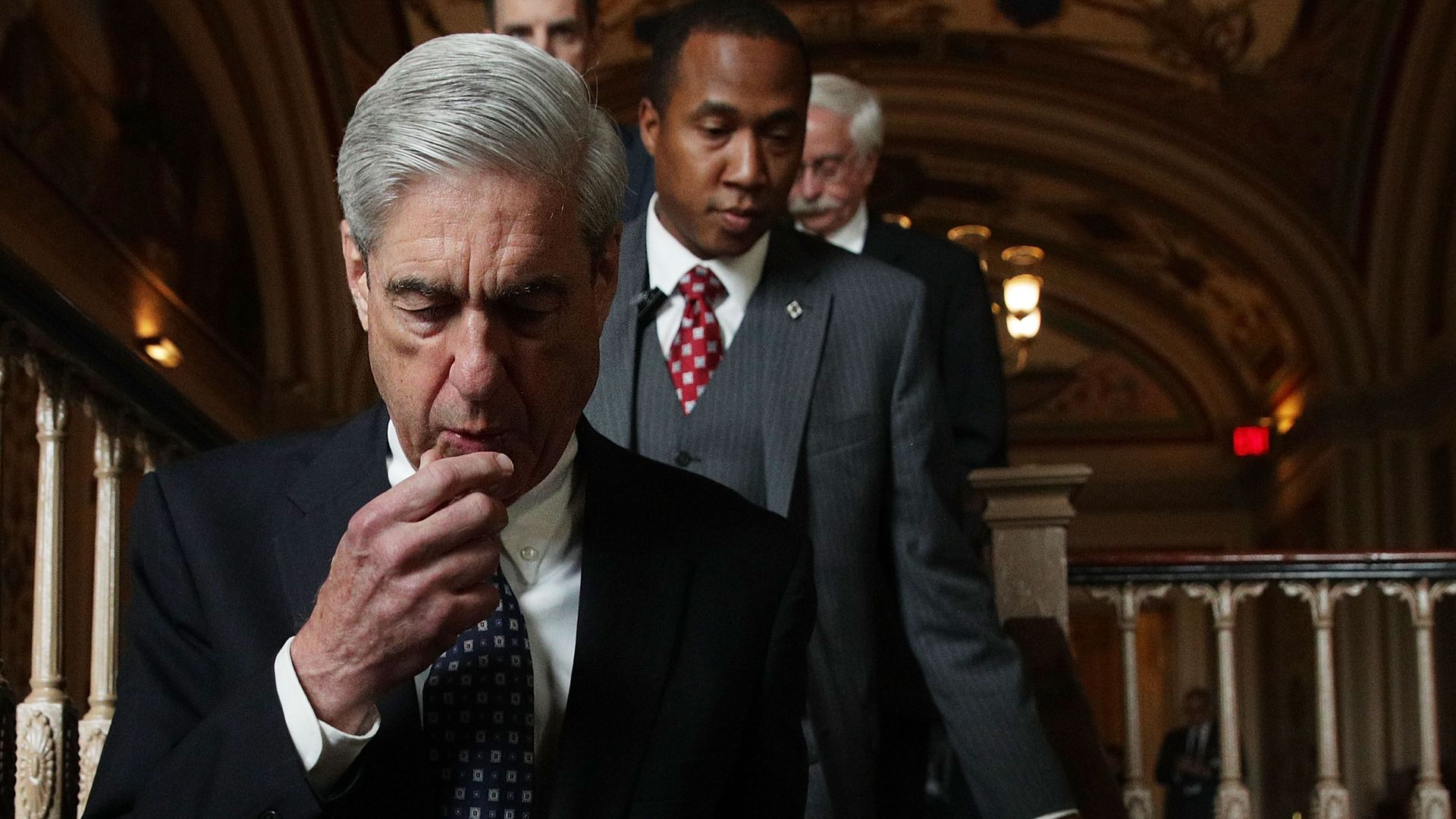 Tuesday afternoon, Alex van der Zwaan became the first person to receive sentencing in Special Counsel Robert Mueller's probe, receiving 30 days in prison and $20,000 in fines.
Why it matters: There four other subjects who have pleaded guilty and have yet to receive their sentence. Meanwhile, Paul Manafort has stuck with his "not guilty" plea and will go to trial in September.
Charge: Lying to the FBI
Plea: Guilty
Potential sentence: 0 to 6 months, sentencing hearing date is expected to be announced on May 1.
Charge: Bank fraud, conspiracy, lying on taxes, money laundering, failing to register as foreign agent.
Plea: Not guilty
Potential sentence: TBD, trial begins Sept. 17
Charge: Failing to register as foreign agent, bank fraud, conspiracy, lying on taxes, lying to the F.B.I.
Plea: Guilty to one count of conspiracy and lying to the F.B.I.
Potential sentence: 57 to 71 months
Charge: Lying to the FBI
Plea: Guilty
Potential sentence: 0-6 months
Charge: Identity fraud
Plea: Guilty
Potential sentence: Up to 15 years
Charge: Conspiracy, bank fraud, identity theft, meddling in U.S. election
Plea: TBD
Potential sentence: Forfeiture, financial charges
Go deeper