DOJ authorized Mueller to investigate Manafort collusion last year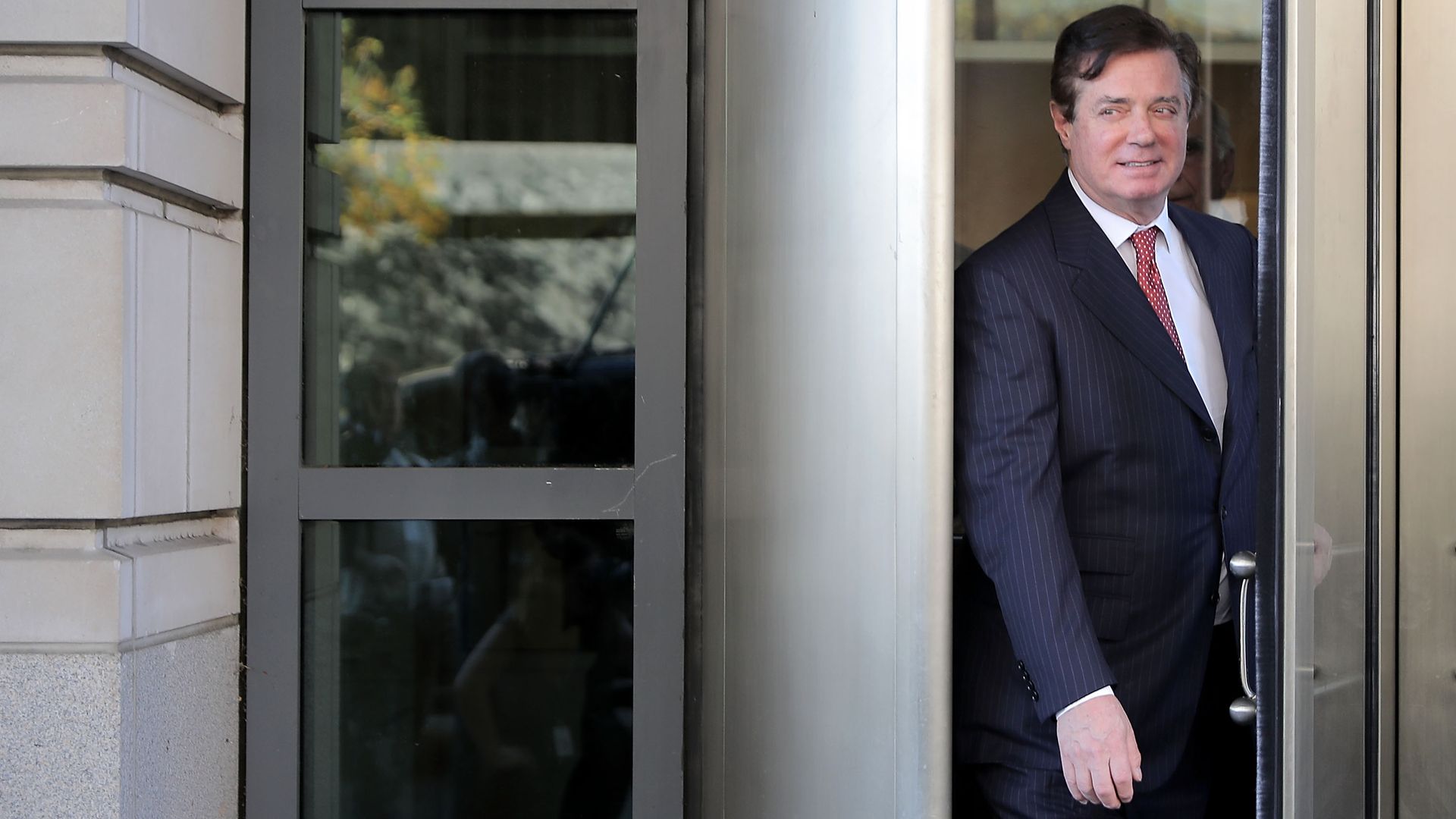 Deputy Attorney General Rod Rosenstein authorized Special Counsel Robert Mueller last August to investigate former Trump campaign chairman Paul Manafort for crimes related to possible collusion with Russian officials to interfere in the 2016 presidential election and his work with the Ukrainian government, reports the Wall Street Journal. That mandate came via a memo from Rosenstein to Mueller that was then attached to court filings in Manafort's ongoing legal proceedings.
Why it matters: Rosenstein's memo deflates Manafort's legal argument that Mueller's indictment was outside of the scope of his investigation. It also confirms that officials at the highest levels of the Department of Justice are giving Mueller wide latitude to conduct his work as he sees fit.
Go deeper