https://www.axios.com/paul-manafort-mueller-probe-indictments-motion-to-dismiss-e7fc55b6-9945-40e2-b13e-93ffc3fbb969.html

Paul Manafort asks judge to dismiss Mueller indictment in D.C.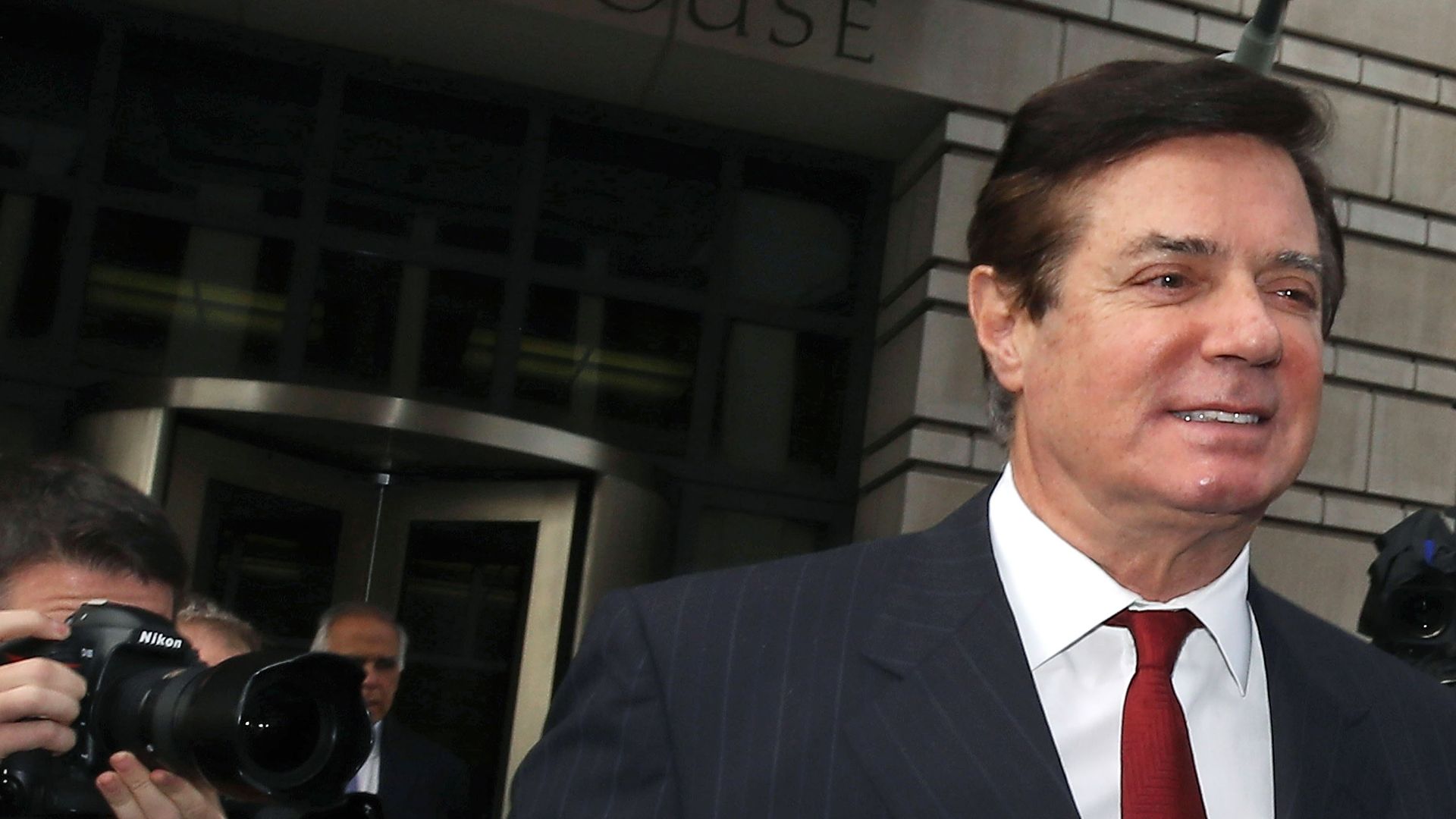 Paul Manafort's lawyers filed a motion to dismiss the indictment, filed in D.C. by special counsel Robert Mueller, which includes five charges against Manafort for failing to register as a foreign agent and for money laundering.
The argument: His lawyers, Kevin Downing and Thomas Zehnle, say the indictment isn't fair because Mueller is operating outside of the scope of his initial duty: to determine whether and how Russia worked with the Trump campaign during the 2016 election. Downing and Zehnle argued that Mueller's exceeding "power is not merely tantamount to a blank check. It is a blank check the Special Counsel has cashed repeatedly."