Fox News brand takes a hit amid Ingraham advertiser boycott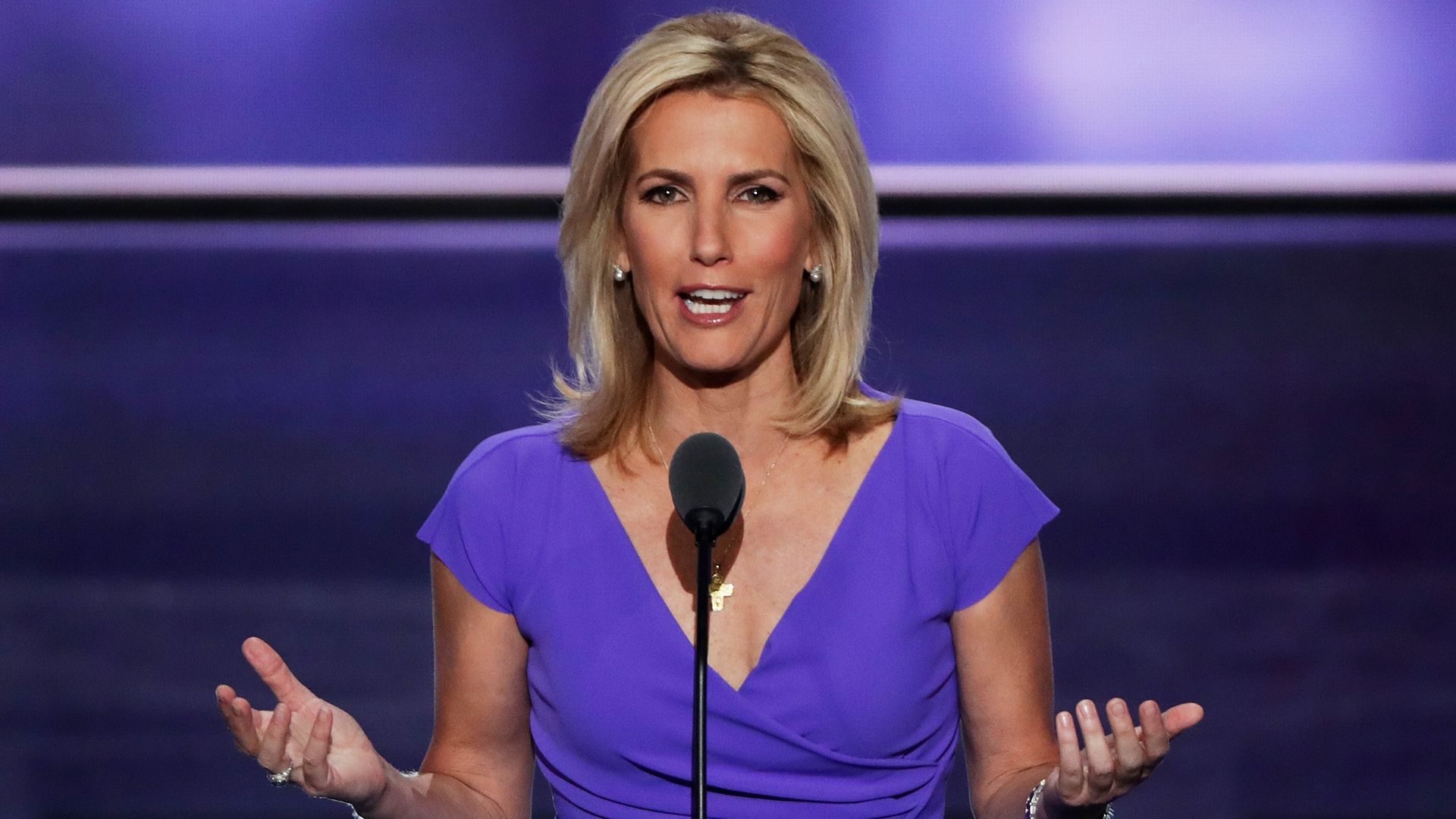 Early data from YouGov's Brand Index, which measures daily consumer perceptions of brands, reveals that Fox News Channel's brand is experiencing more perception damage than any of the advertisers that have boycotted Laura Ingraham's television show so far.
Why it matters: Fox News co-president Jack Abernethy says the network still supports Ingraham, who's currently taking a scheduled leave amid fallout from tweets mocking Parkland school shooting survivor David Hogg.
Advertising time was slashed by more than 50% on the program in the wake of boycotts, according to data from Kantar Media. Among the companies announcing their withdrawal from Ingraham Angle, five were Top 20 spenders in the show during Q1 2018. They include:
Bayer AG Group
Hulu Llc
Johnson & Johnson
Liberty Mutual Insurance Co
Wayfair Llc
"We cannot and will not allow voices to be censored by agenda-driven intimidation efforts. We look forward to having Laura Ingraham back hosting her program next Monday when she returns from spring vacation with her children."
— Jack Abernethy, co-president of Fox News, in a
statement
to the Los Angeles Times.
Go deeper