Jill McCabe: Trump created a "nightmare" for my family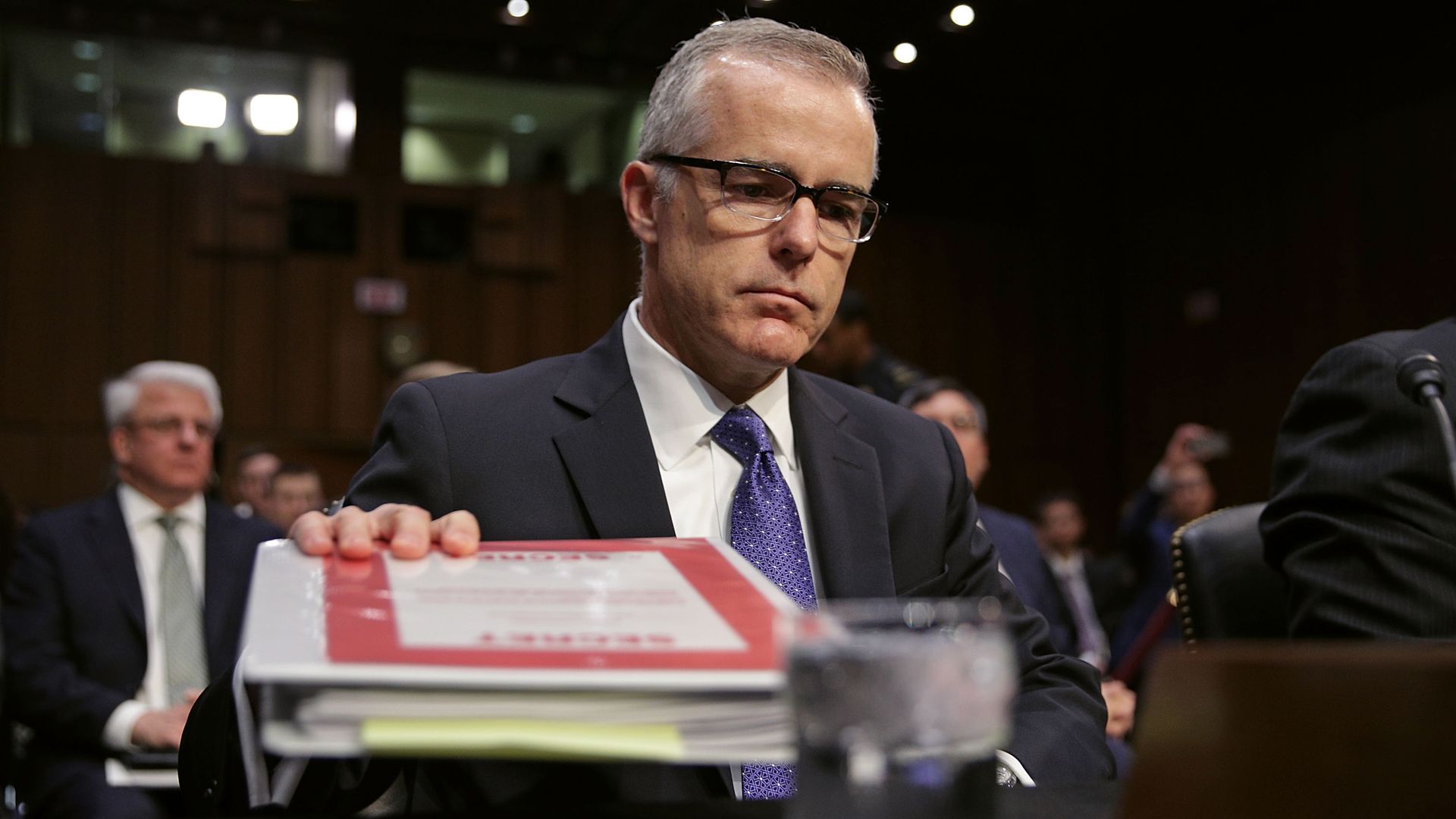 Jill McCabe, an emergency room pediatrician and the wife of fired FBI deputy director Andrew McCabe, opened up about how the president's "attacks" on both her and her husband created a nightmare for her family, in a new Washington Post op-ed.
"[My previous decision to enter politics] — plus some twisted reporting and presidential tweets — ended up costing my husband, Andrew, his job and our family a significant portion of his pension my husband had worked hard for over 21 years of federal service ... For the past year and a half of this nightmare, I have not been free to speak out about what happened. Now that Andrew has been fired, I am."
— Jill McCabe
Her side of the story
Prior to the 2016 election
McCabe begins by explaining how she is simply an emergency room pediatrician, and "an accidental politician," who never thought about entering the political sphere until she was recruited to run for the Virginia Senate after making a statement about the importance of expanding Medicaid.
After deciding to run, she said her husband consulted with ethics experts and kept himself separate from her campaign — never attending a fundraiser or knocking on doors.
McCabe also maintains that Hillary Clinton's emails never came up during her campaign. "If they had, I would have found that alarming, immediately reported it and likely pulled out of the campaign," writes McCabe. She eventually lost the race in Nov. 2015.
After Trump won
McCabe said the president's tweets alleging that contributions made to her campaign "made it clear that Andrew (and all the senior leadership at the FBI) were corrupt and that he should be removed" were entirely false.
Her bottom line:
"I have spent countless hours trying to understand how the president and so many others can share such destructive lies about me. Ultimately I believe it somehow never occurred to them that I could be a serious, independent-minded physician who wanted to run for office for legitimate reasons. They rapidly jumped to the conclusion that I must be corrupt, as part of what I believe to be an effort to vilify us to suit their needs."
Go deeper