The White House is working on a new immigration package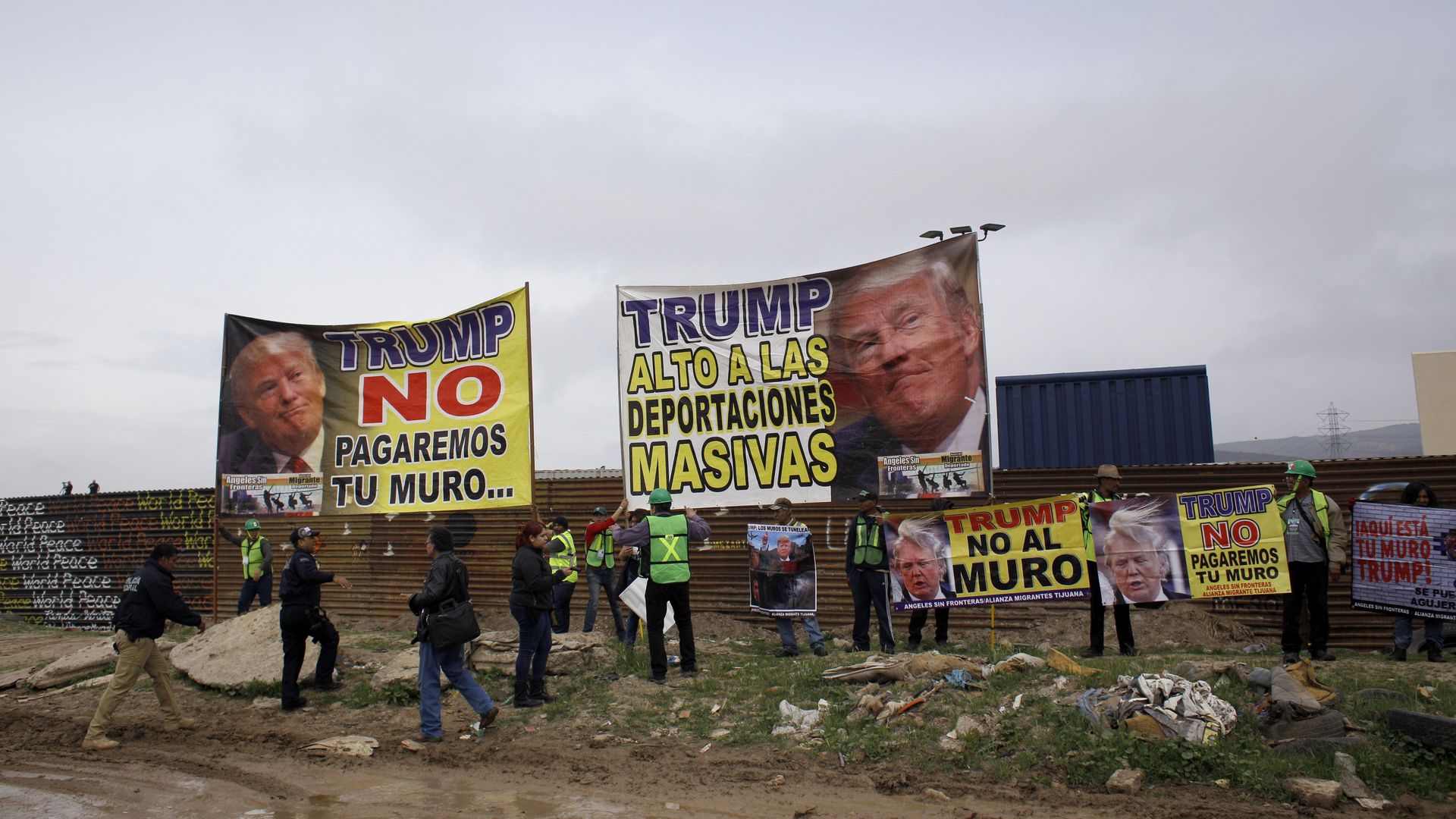 The White House is working with lawmakers on a new immigration package that would end the practice of "catch and release," make it easier to deport immigrant children from countries outside of Mexico and Canada, and toughen screening for asylum applicants, according to a background briefing with senior administration officials.
Why it matters: The officials did not say whether the package would include protections for DACA recipients, which has come into question following the president's weekend tweets pronouncing DACA "dead."
DACA: One senior official slammed the "Schumer-Collins" bill — referring to the amendment introduced during the DACA debates by Sens. Mike Rounds and Angus King, which originally instructed ICE to prioritize the removal of undocumented immigrants who come to the U.S. after June, 2018. The official said the bill would only attract more undocumented immigrants and smugglers.
Asylum seekers: Another official said the administration thinks it's "reasonable" to consider whether an immigrant passed through a country where they could have sought asylum before they got here.
The immigration "caravan:" "We have a very large number of people from Central America who want to come here illegally… the focus has to be on closing the loopholes."
Gang members: One official said that there should be a way to block potential immigrants who have records of drunk driving or child abuse or who are known to be members of a gang.
Go deeper