An anecdote from new Trump book showcases Melania's power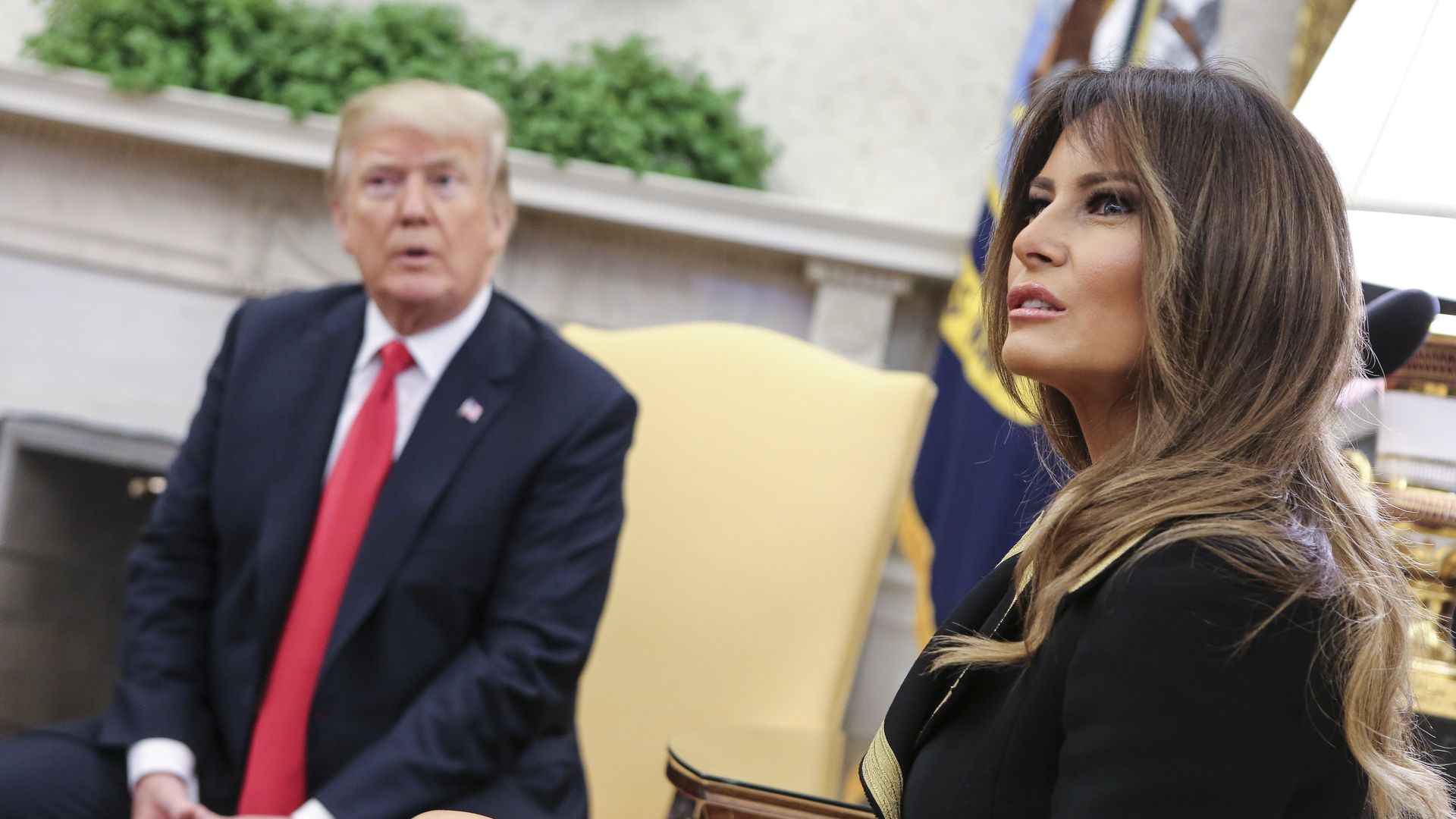 Out tomorrow from Ronald Kessler, a former Washington Post reporter, "The Trump White House: Changing the Rules of the Game." And one anecdote from the book showcases Melania's power in the Trump household.
The setup: The book features a tale involving Anthony Senecal, Trump's longtime butler at Mar-a-Lago, who opened the door of the estate one Saturday to find Martha Stewart standing there...
"She had bicycled over to the club, and she asked if she could take a tour ... Senecal asked her to return the next day at 3 p.m."
After being told of the arrangement, 'Trump lit into the butler, screaming at him and calling him a 'dumb ass' for scheduling the tour at 3 p.m. when workers would be shifting furniture around."
"Trump yelled that Senecal instead should have scheduled the tour for lunchtime, when well-heeled club members would be on hand to impress and be impressed."
Melania entered and said: "I don't think you should talk to Tony in that tone."
Senecal said that the next morning Trump, without explanation, handed him $2,000 in twenties: "It was his way of apologizing.... Melania rules the roost."
Go deeper