Kasich on Trump presidency: "I continue to be disappointed"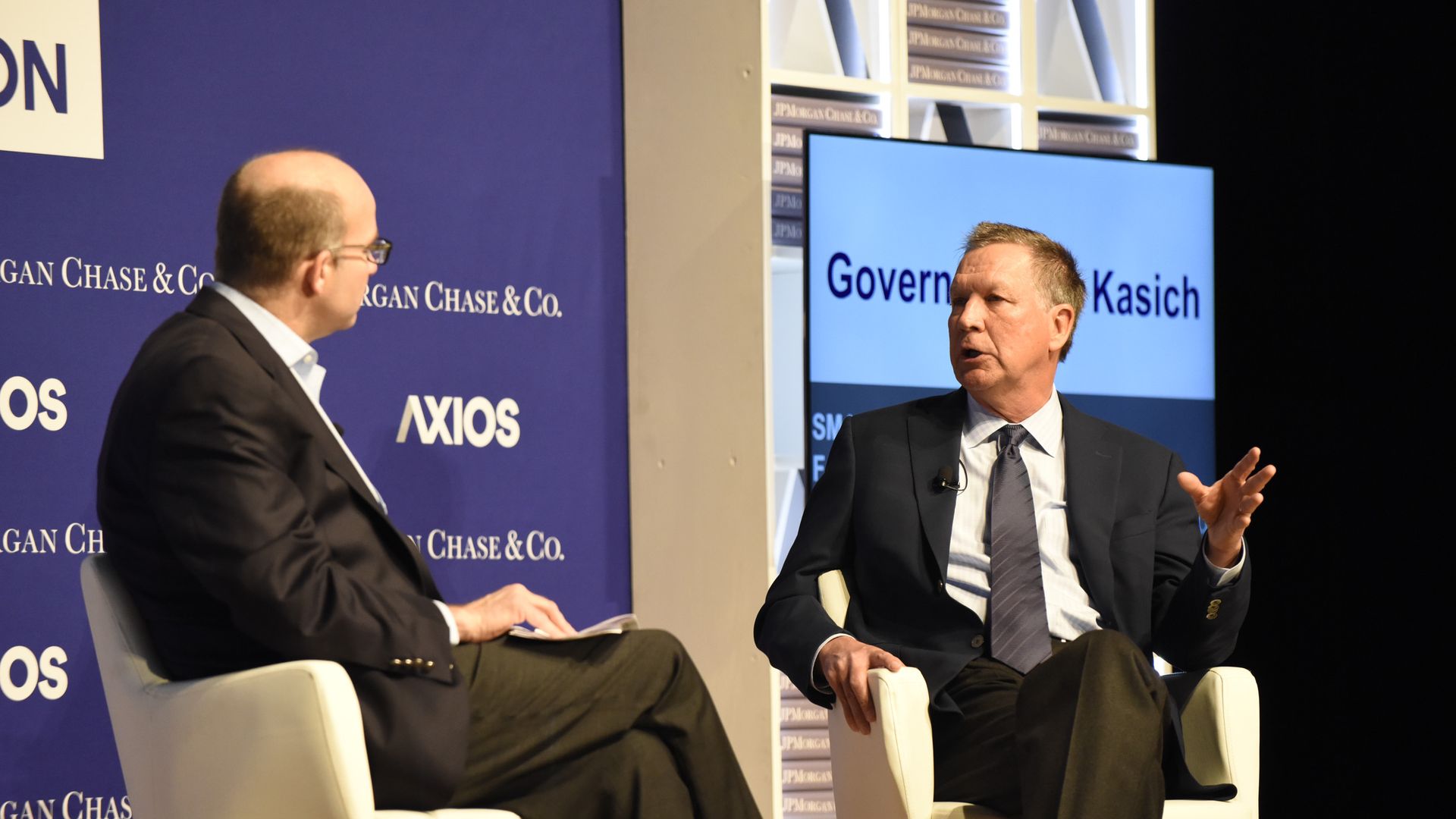 Ohio Governor John Kasich said President Trump's Easter Sunday tweets about immigration made him "really upset." "I don't think it's right. That's not what leaders do," Kasich said at an Axios event today at The Ohio State University. He said Trump is taking the "wrong approach" on DACA.
Yesterday: Kasich blasts Trump on DACA: "Remember, today is Easter Sunday"
Frustration is behind the rise of Trump, Kasich said and voters turned to him because they felt the current system wasn't serving them.
"When you go to a doctor for a long time and it doesn't work, somebody says there's this witch doctor down the road and you go to that doctor."
Go deeper