DOJ to impose quotas on immigration judges to speed up deportations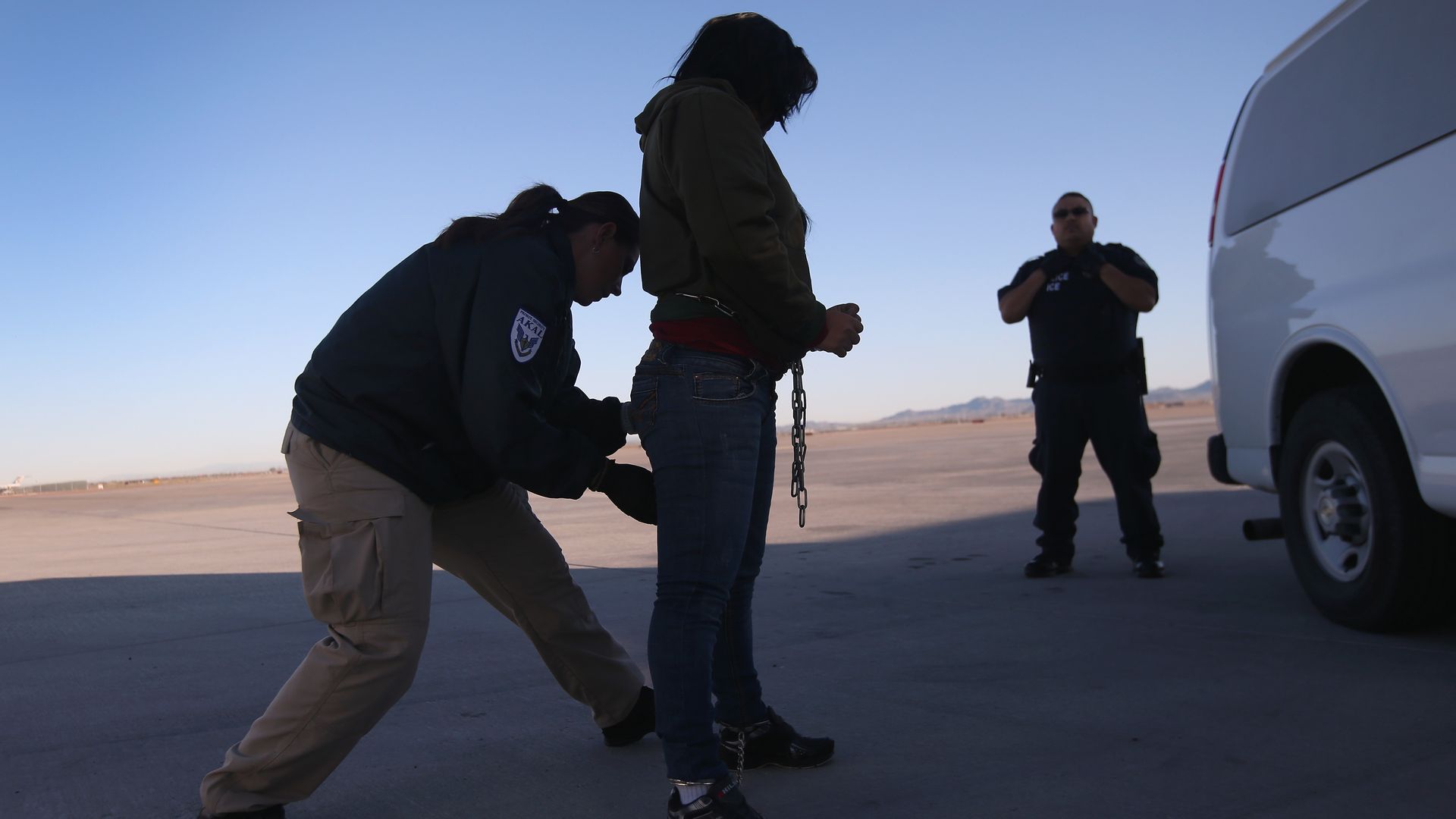 The Justice Department will be implementing a new quota system to federal immigration judges' performance reviews, reports the WSJ, under which judges will be expected to clear 700 cases to receive a "satisfactory" rating.
Why it matters: The new quotas, detailed in a memo sent to immigration judges on Friday, are part of a wider effort to speed up deportation decisions and reduce a hefty backlog of more than 600,000 cases that are pending before the Executive Office of Immigration Review (EOIR).
What's next: The quotas will go into effect in the next fiscal year, beginning October 1, according to WSJ.
By the numbers, per WSJ:
Under the new standard judges must complete 700 cases per year, and have fewer than 15% of their decisions sent back by a higher court.
Over the past five years, the average judge completed 678 cases in a year, Justice Department spokesman Devin O'Malley told WSJ. But he added that some judges cleared as many as 1,500 cases in one year.
Other standards, which vary by each judge's workload, may include completing 85% of removal cases for detainees within three days of a hearing on the merits of the case. Another demands that 95% of all merits hearings be completed on the initial scheduled hearing date.
What they're saying:
"This is the equivalent of completing three cases a day," O'Malley told Axios, suggesting that the new standards won't be t0o difficult to meet.
"This is a recipe for disaster," A. Ashley Tabaddor, an immigration judge in Los Angeles and president of the National Association of Immigration Judges told WSJ. "You are going to, at minimum, impact the perception of the integrity of the court."
Go deeper