Trump's island of misfit toys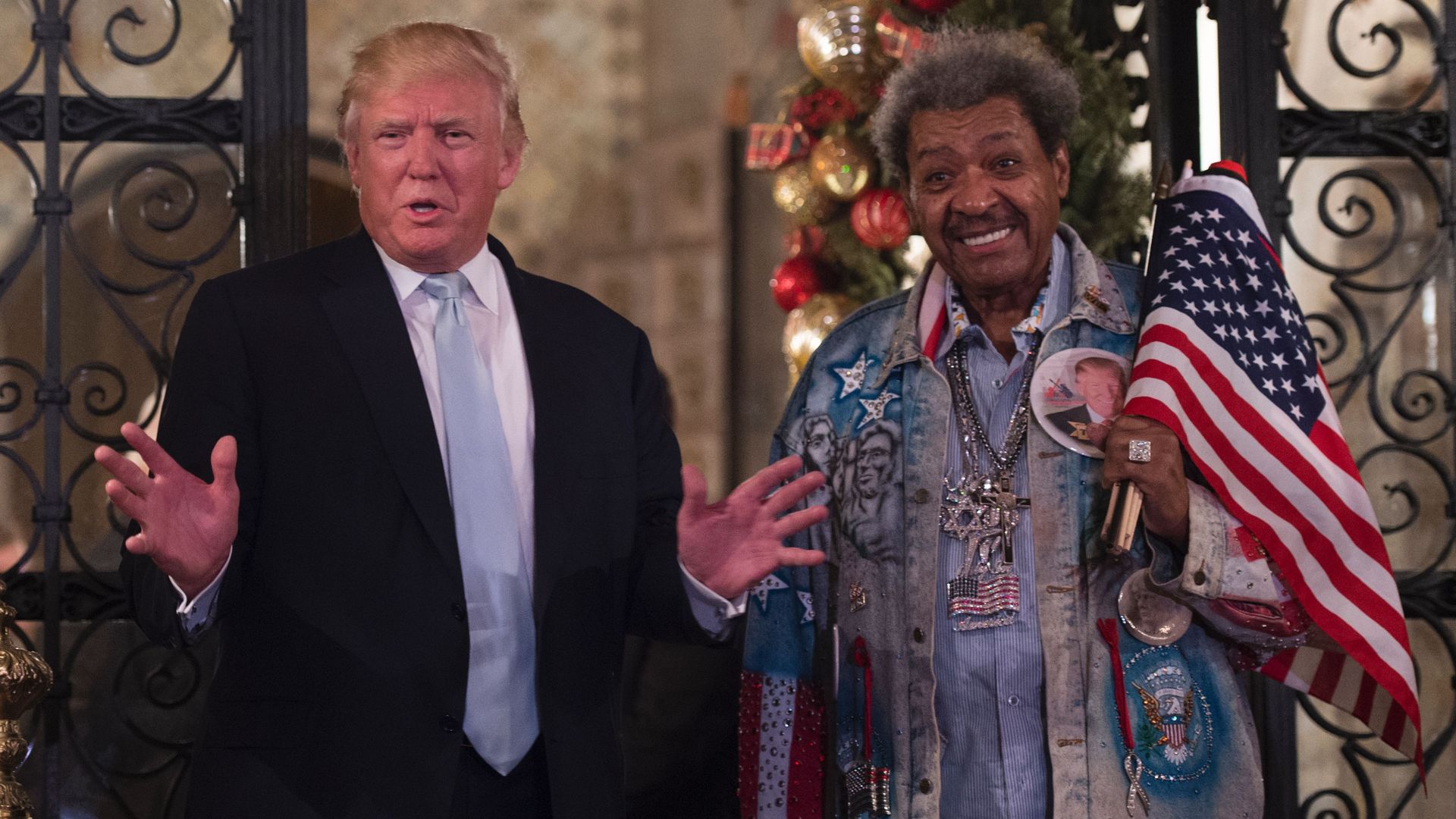 As President Trump increasingly tunes out formal advisers, there's a growing list of misfits and hangers-on that he just can't seem to quit — and whose advice he seems to welcome and even adopt.
Why it matters: Trump is successfully resisting the West Wing bubble that tended to imprison his predecessors. But he fills his time and mind with colorful, marginal thinkers who reinforce his instincts rather than broadening his horizon — comfort food, rather than nutrition.
The WashPost reports on A1 today: "Trump began the past workweek cutting into steaks at the White House residence on Monday night with his political soldiers, including former advisers Corey Lewandowski and David Bossie, strategist Brad Parscale, and son-in-law and senior adviser Jared Kushner."
"He ended it dining on the gilded patio of his Mar-a-Lago estate with eccentric boxing promoter Don King, who said he vented to the president about the Stormy Daniels saga."
Last month, The Daily Beast reported a Trump dinner with Fox News host Jesse Watters and former White House gadfly Seb "Dr. G" Gorka because "he couldn't get enough of them on TV."
Trump remains phone pals with Reince Priebus, the chief of staff he pushed out.
The N.Y. Times reported last month that Fox News host Judge Jeanine Pirro "told Mr. Trump in an Oval Office visit months ago that [his lawyers Ty] Cobb and [John] Dowd [who has since left the team] were leading him down a path toward his demise."
A source close to Trump told me: "The 'misfits' or 'deplorables,' as some people call them, offer the President insight into the perspective of various constituencies: middle America, the Trump base, movement conservatives, culture crusaders, evangelicals, and populist nationalists."
"Don King may seem like a strange choice. Of course, they're longtime friends. But I'd also argue few people have their finger on the pulse of the People more than a big-time fight promoter. He's also one of the few people on earth who can rival Trump as a brander (e.g. 'Rumble in the Jungle,' 'Thrilla in Manila')."
Yes, but: As CNN's Jake Tapper tweeted about the Gorka-Watters dinner: "So you're the president of the United States of America. You can dine with literally anyone you want to. Titans of industry. Geniuses of the arts. Tech wizards changing everything. World leaders and humanitarian saints."
Go deeper