How the rest of the Kushner clan reacted to Trump's presidency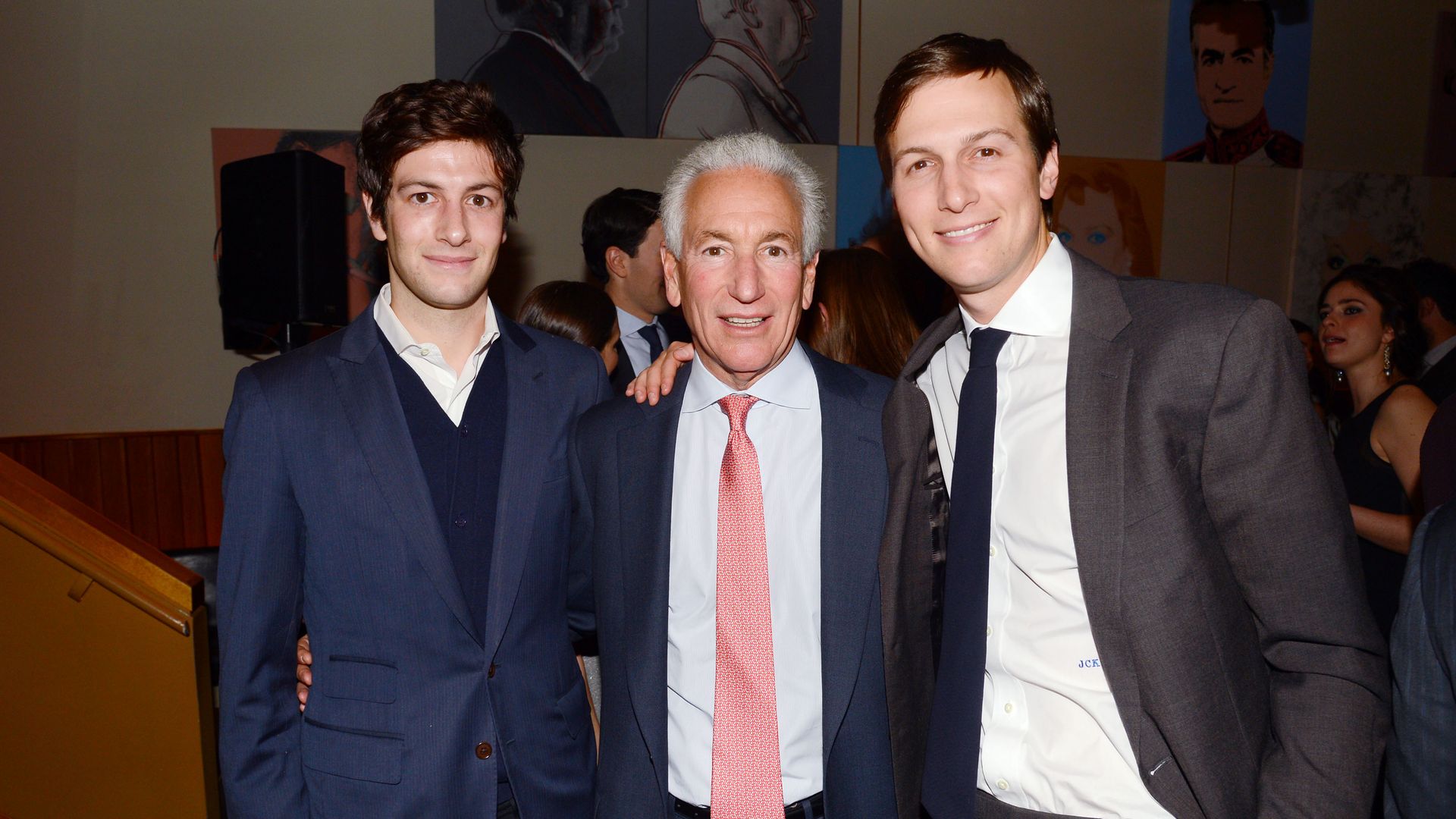 When Jared Kushner took on his role as a top adviser to President Trump, changes were also in store for the rest of the family, including his once-imprisoned father Charles and his younger brother Josh, according to a New York Times profile.
Why it matters: Jared's ascension to the highest ranks of government shined a spotlight on the business practices of the family's New York real estate business, creating concerns about potential overseas entanglements, the crown jewel of their real estate empire, and their business practices with vulnerable tenants.
"[Charles] Kushner even expressed hope, one close family friend said, that he might receive a pardon ... A dozen years earlier,

a sordid scandal

stemming partly from a family falling-out had reduced the senior Mr. Kushner from real estate baron to felon making wallets at a prison camp in Alabama."
"His younger brother, Josh, has opposed the Trump presidency, driving a wedge between the men in a family that prizes close ties."
"Tales of [Josh's] distaste for the Trump administration continue to surface, most recently at a January party at Oscar, a health insurance firm that he helped found. According to one attendee, Josh Kushner listed the year's challenges, concluding with a laugh: 'We survived Donald Trump. Don't tweet that. Really, don't tweet that. I'll get in so much trouble.'"
Josh Kushner also donated $50,000 to the March for our Lives and attended the event with his girlfriend, model Karlie Kloss, this month.
Go deeper