Uber pivots back to drivers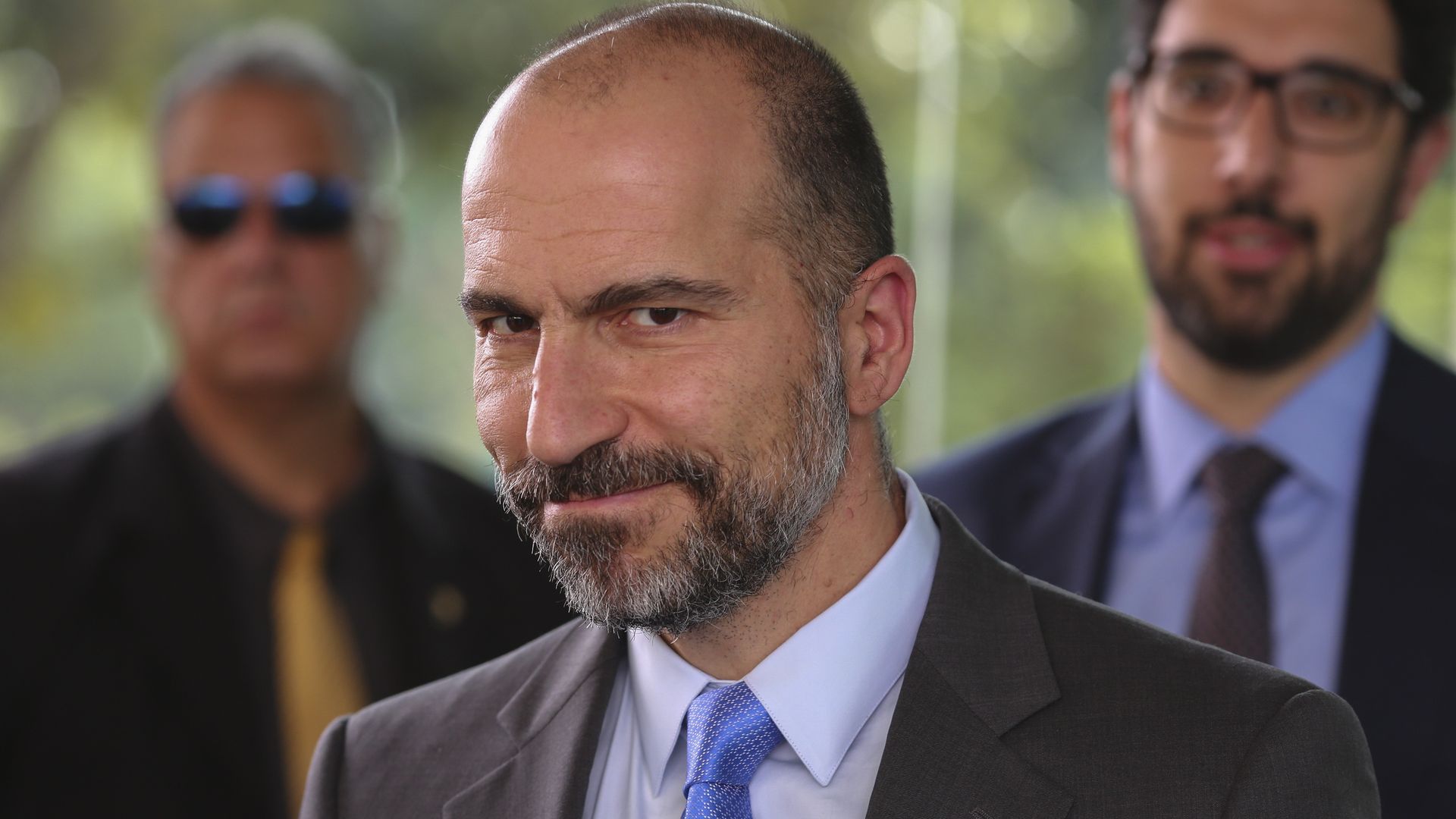 From next week's issue of The New Yorker ... "Letter from Silicon Valley: At Uber, a New C.E.O. Shifts Gears: Dara Khosrowshahi is charged with turning the scandal-plagued startup into a traditional company — without sacrificing what made it successful," by Sheelah Kolhatkar:
Why it matters: "Uber has been criticized for taking advantage of its drivers, who work without job security or benefits, and whose commissions the company has reduced more than once. Shortly before Kalanick's departure, Uber realized that this was a strategic mistake — the company needed to attract drivers ... if it wanted to continue to grow. Many riders, meanwhile, felt increasingly uncomfortable using the app, which had come to symbolize gig-economy exploitation. Courting drivers is now a priority at the company."
"In August, 2017, when Khosrowshahi called [Barry] Diller to tell him that he was pursuing the Uber job, Diller tried to talk him out of it. Diller and his wife, Diane von Fürstenberg, were friends with [Travis] Kalanick, and Diller knew that the situation at Uber was fraught. 'I said, "Oh, my God, Dara, you must be out of your mind,"' Diller told me. '"That's a very dangerous place."' In the end, he advised Khosrowshahi during the three weeks of negotiations."
"Khosrowshahi has been commuting every week to San Francisco from the family's primary home, in Seattle, and admits that it's been a challenge."
Go deeper: The full New Yorker profile
Go deeper