Trump phones Roseanne Barr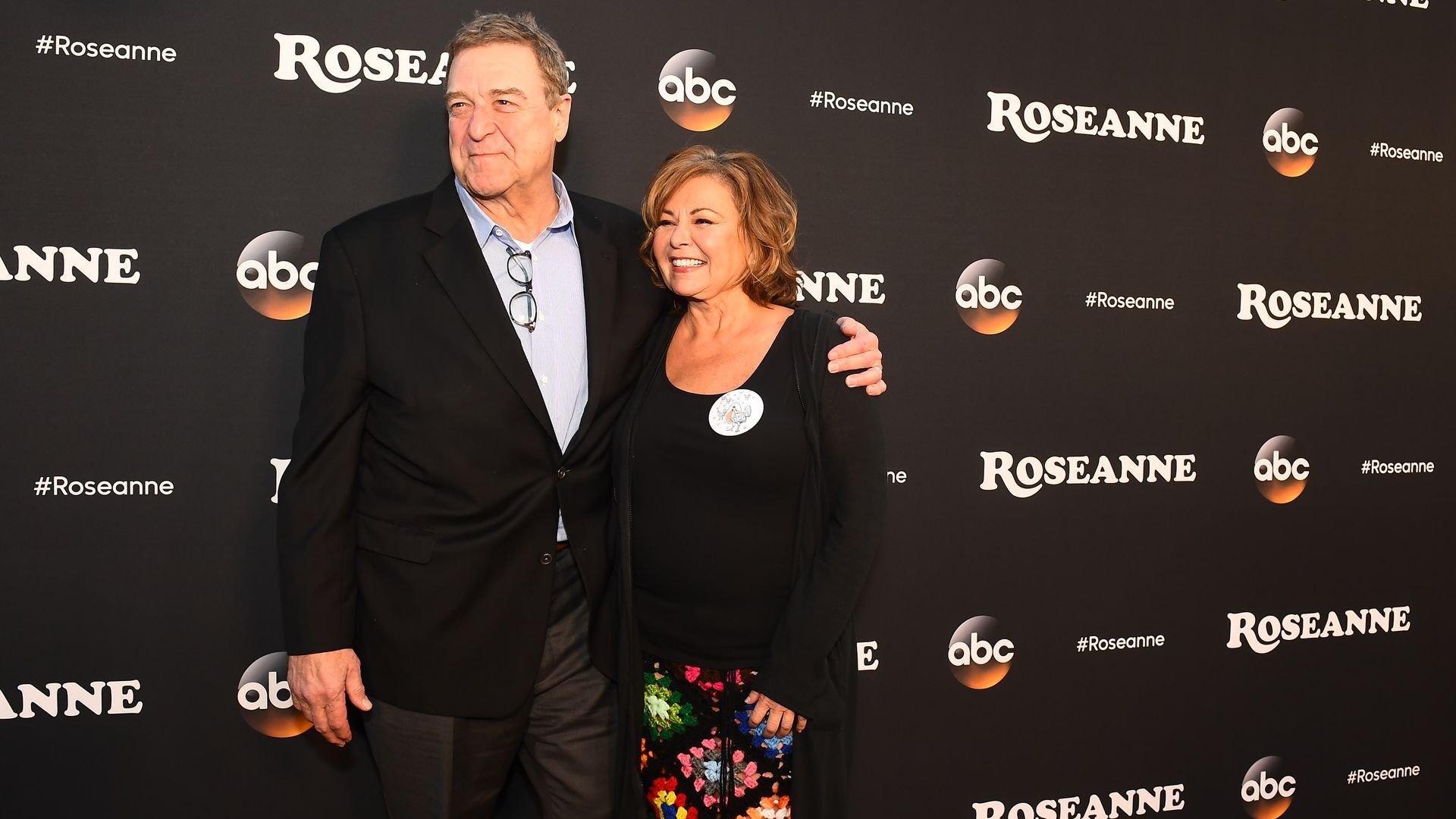 President Trump telephoned supporter Roseanne Barr yesterday to congratulate her on the return of her sitcom "Roseanne" on ABC and — what really impressed him — the huge ratings.
What caught Trump's eye: The series' return on Tuesday drew 18.4 million viewers, more than doubling ABC's internal estimates. It was the highest rating among adults age 18-49 for any comedy since CBS' "The Big Bang Theory" season opener in 2014.
The president reminded Barr of a time they had crossed paths in his New York days, a source familiar with the call told Axios.
The show is back for nine episodes with the full original cast from the series that left the air 21 years ago, in May 1997.
On the show, as in real life, Roseanne is a Trump supporter. Her sister, Jackie Harris (played by Laurie Metcalf) is a staunch opponent.
Barr, now 65 and living in Hawaii, told N.Y. Times politics editor Patrick Healy that she "wanted to have that dialogue about families torn apart by the election and their political differences of opinion and how we handle it."
What's next: The first episode involved sparring over strains after the election, but the rest of the run isn't about politics. Topics include the opioid crisis, guns in the home, and medical-care problems faced by blue collar families.
Go deeper