Saudi Crown Prince schmoozes USA's A-list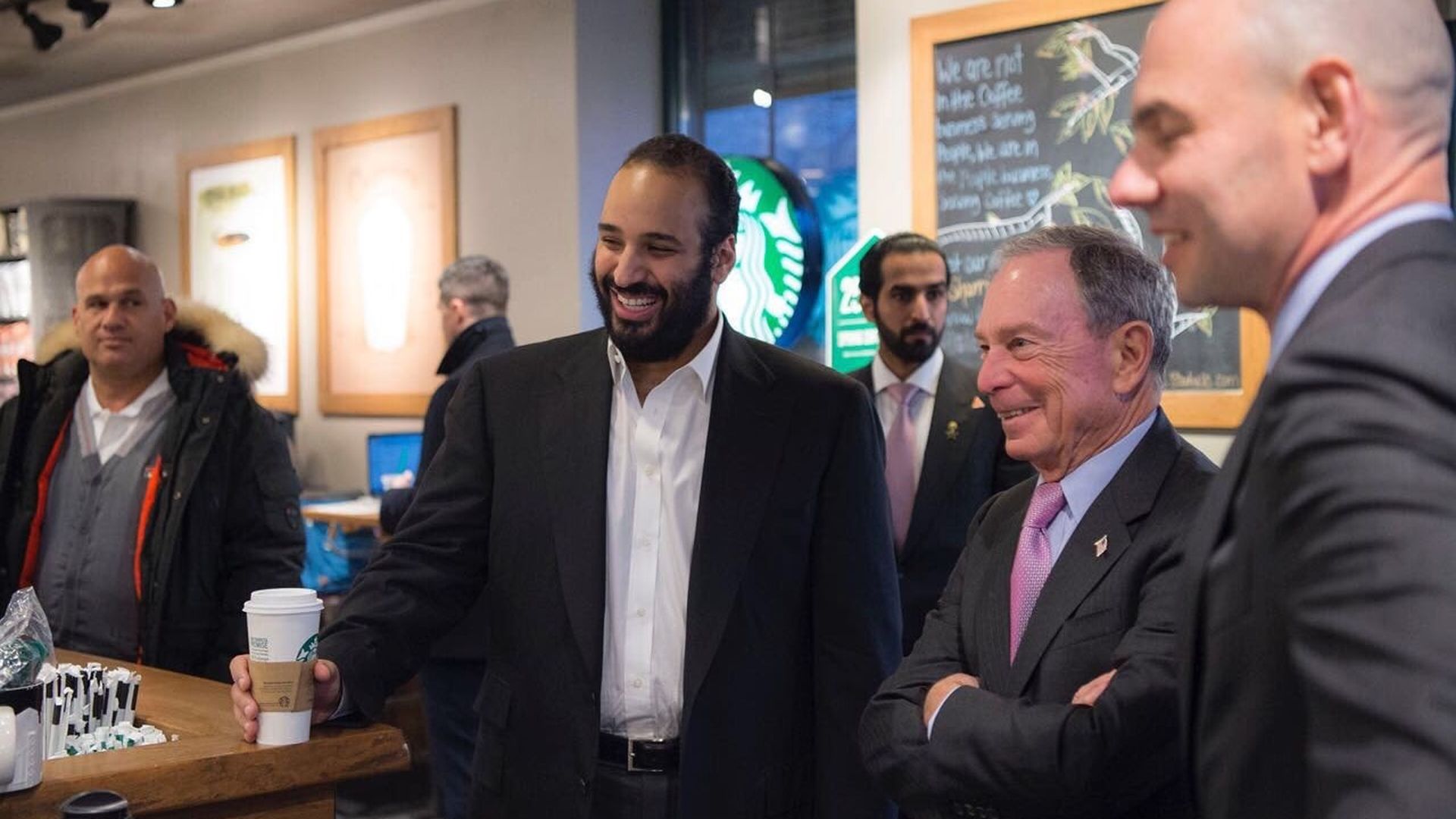 After stops in Washington, Boston and New York, Saudi Crown Prince Mohammed bin Salman heads for the West Coast tomorrow as he continues his remarkable marathon of meetings with America's powerful.
The itinerary: An outdated draft of the crown prince's schedule leaked yesterday. A source filled Axios in on the latest plans, which continue today with a likely meeting with former President Bill Clinton. He talked earlier with Henry Kissinger and Michael Bloomberg.
In the Seattle area, the crown prince will land at Boeing, take a tour, and confer with CEO Dennis Muilenburg.
His Royal Highness will eat lunch with Bill Gates, and meet with Amazon CEO Jeff Bezos, Microsoft CEO Satya Nadella and perhaps Starbucks CEO Kevin Johnson.
In Los Angeles, the crown prince will meet with Oprah Winfrey, Walt Disney CEO Robert Iger, and other studio heads and industry chiefs about the kingdom's push into live music.
Talent mogul Ari Emanuel will host a dinner that includes blockbuster producer Brian Grazer.
An L.A. dinner with Rupert Murdoch is possible.
In Silicon Valley, the crown prince will meet with Apple CEO Tim Cook, top Google executives, and venture capital investors.
At his final American stop, in Houston, His Royal Highness will visit Aramco and meet with President George H.W. Bush and former Secretary of State James Baker.
President George W. Bush hopes to join, depending on a conflicting commitment. That would bring the crown prince to four presidents in 19 days.
Go deeper