Updated Mar 30, 2018 -

World
Kim's diplomatic offensive upends U.S. policy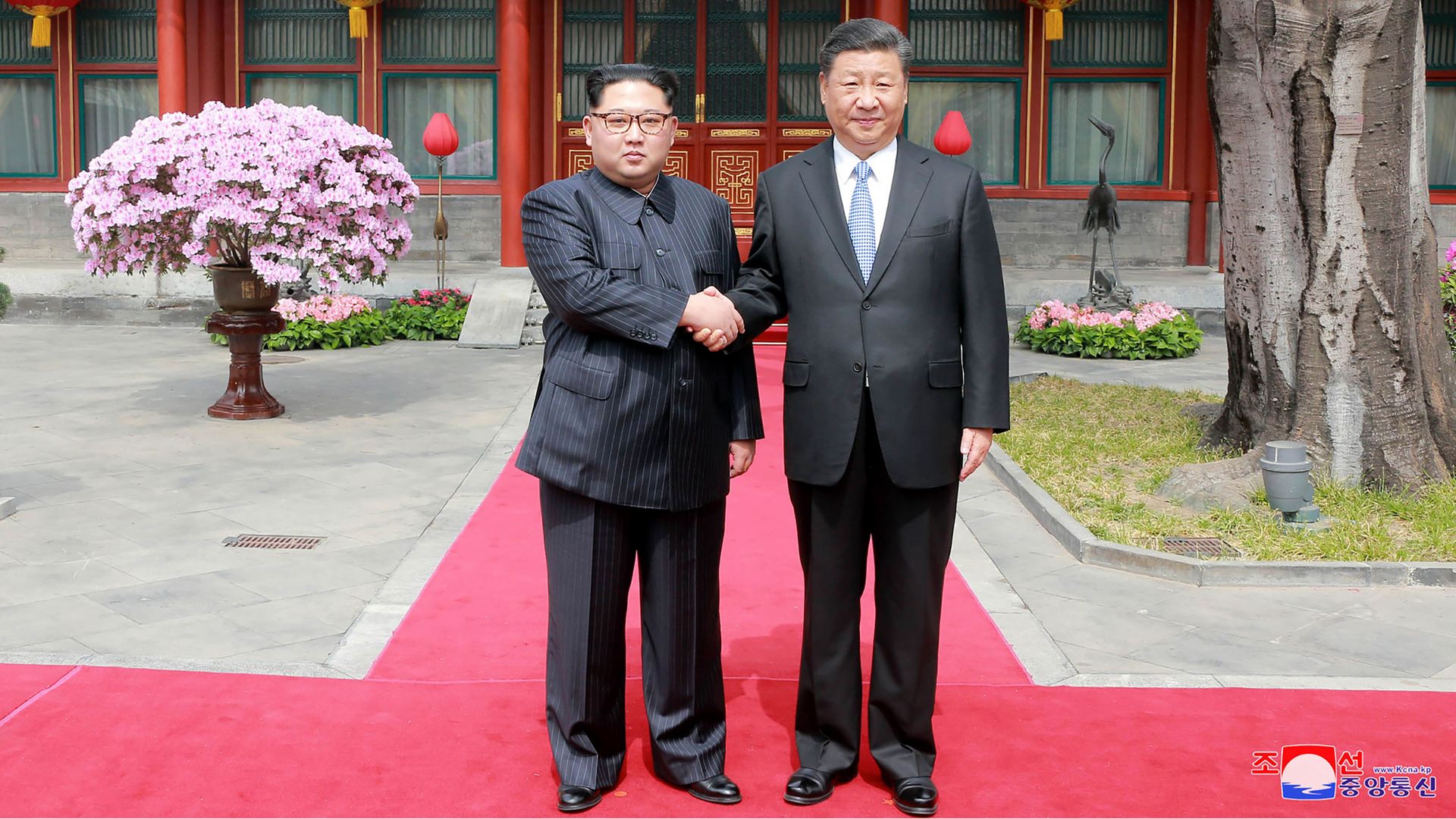 The Trump administration may be trying to exert "maximum pressure" on Kim Jong-un, but it doesn't appear that North Korea's young leader is feeling it.
Throughout 2018, Kim has been on the diplomatic offensive — reestablishing a high-level dialogue with South Korea, creating a shining moment at the Olympics, extending the invitation for an unprecedented meeting with President Trump and just this week meeting Chinese President Xi Jinping in Beijing, on his first foreign trip after six years in office.
Why it matters: Kim has turned the U.S. strategy of political and economic isolation on its head. Thanks to his triple play — summits with Xi, Trump and South Korean President Moon Jae-in — Kim has taken control of the process and increased his bargaining power.
While Trump was drawn to the historic nature of the proposed talks — no sitting U.S. president has ever met with a North Korean leader — these recent developments have to disconcert his national security team, especially his incoming national security advisor, John Bolton.
Bolton's appointment is a strong indicator Trump will withdraw from the Iran nuclear deal — Bolton favors military action — but that move would undermine U.S. credibility with North Korea. He may further compromise those talks by advising that Kim commit upfront to complete and verifiable denuclearization.
Kim will welcome negotiations — the engagement is a win for him — but will not surrender his nuclear and missile capability easily, if at all. What he gives up will depend on how much the U.S., China and South Korea pony up.
The bottom line: Trump is left with unattractive options: Negotiate under terms his hardline national security team opposes, or confront North Korea without backing from the international community. This is why starting the process at the presidential level was a bad idea.
P.J. Crowley is a former Assistant Secretary of State and author of "Red Line: American Foreign Policy in a Time of Fractured Politics and Failing States."
Go deeper