Facebook eyes broader political ad disclosures, but won't say when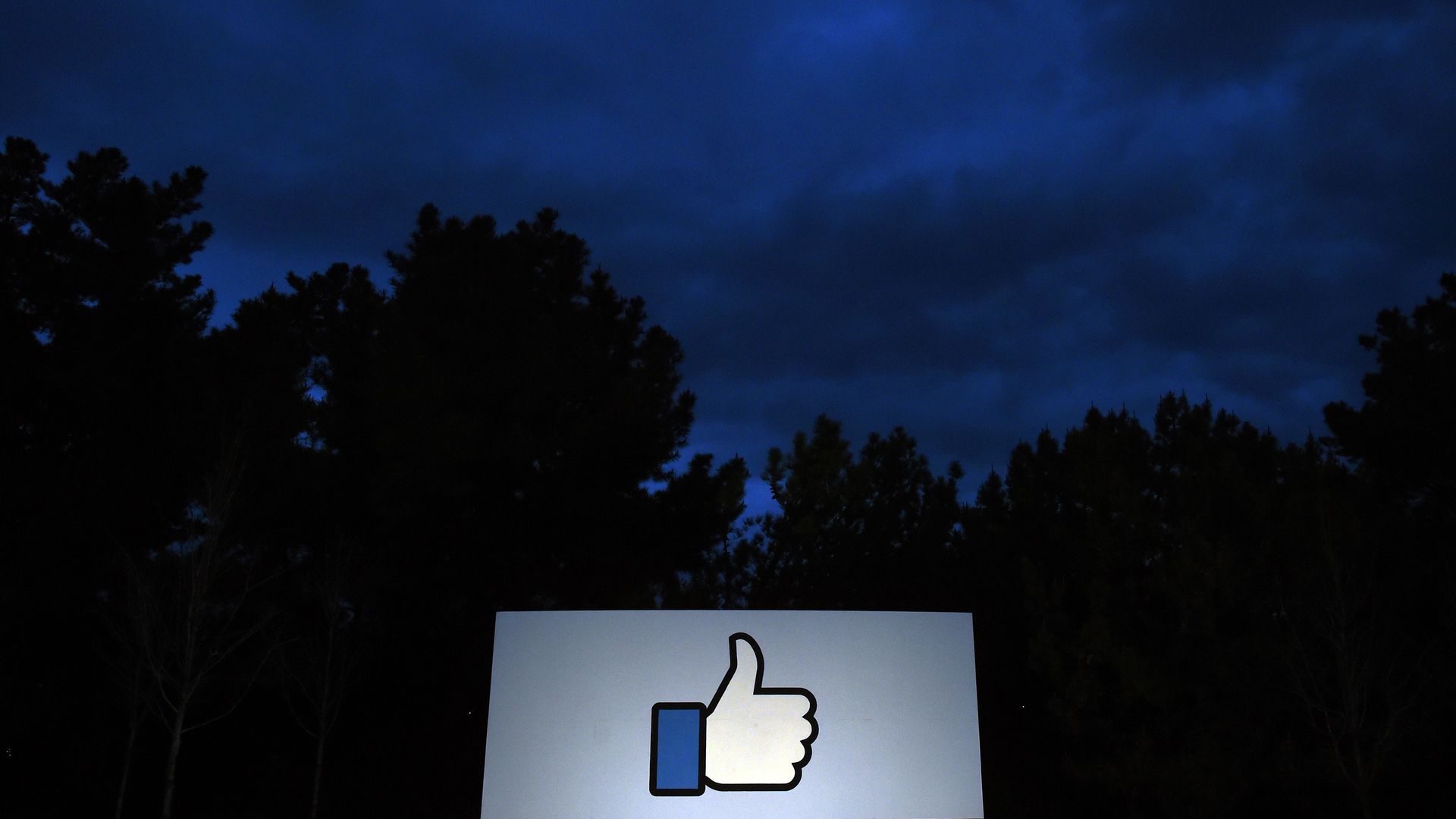 Facebook said it is looking at expanding its political ad transparency regime to include ads about political issues, not just those that outright name candidates. But executives wouldn't say when they plan to make that change.
Why it matters: Many of the Russian ads used on Facebook in the 2016 election were about divisive issues, not specific candidates. And the midterms are in just over seven months.
The details:
The company is expected to roll out changes later this year that allow users to see how much is being spent on election ads for named candidates, and require more information from the people buying those ads before they run.
That doesn't include ads that are devoted to an issue, rather than a candidate. "We're obviously thinking through issue ads as the next step, but we're starting with U.S. federal election ads," said Rob Leathern, the company's director of product management for ads, during a call with reporters on Thursday.
Leathern said later that the company hope to share more information in the "near future" but would not say any more precisely when the company expects to announce new changes related to issue-based advertising.
Meanwhile, political and advocacy ad buyers think disclosure improvements are good, but the delay on issue ads so close to the election is worrisome. 
Ad buyers "should be prepared for delay and more scrutiny," over Facebook's efforts, says veteran ad buyer Chris Nolan, CEO of Spot-On Political Ads and Analytics. 
"What they're saying is we'll get back to you, and in Silicon Valley, 'We'll get back to you' often means no," she said.
The company officials also talked broadly about how findings from the 2016 election will inform their election protection efforts moving forward. 
They said the 2016 election showed Facebook and intelligence groups that new kinds of everyday bad actors, not necessarily sophisticated hackers, can be major security threats. Those types of groups were previously not monitored as closely, they said.
They also noted that a significant portion of bad actors creating fake news to sway political sentiment or action are driven by financial motives. The company has been removing advertising rights to those that use manipulative techniques, like misleading headlines or fake videos, to remove such financial incentives. 
Go deeper